One of my favourite wonder-brow products is one that I can apply with my eyes closed, and still feeling half asleep. It's also one that's got a fantastic drugstore dupe and at retail is still a great value. I'm talking about the MACProlongwear Brow Set ($22, available here) and why this should be on your shopping list.
The MACProlongwear Brow Set comes in a few colours but what makes this such a staple for me is that it is one of the easiest formula to apply but also one that lasts and looks so natural. Brow products are one of those that can be too waxy, unnatural-looking (so your brows look super drawn in) and one that may require that extra bit of tool to apply (Like the Anastasia Dipbrow Pomade)
This is one of those products that I wouldn't mind buying at full price either.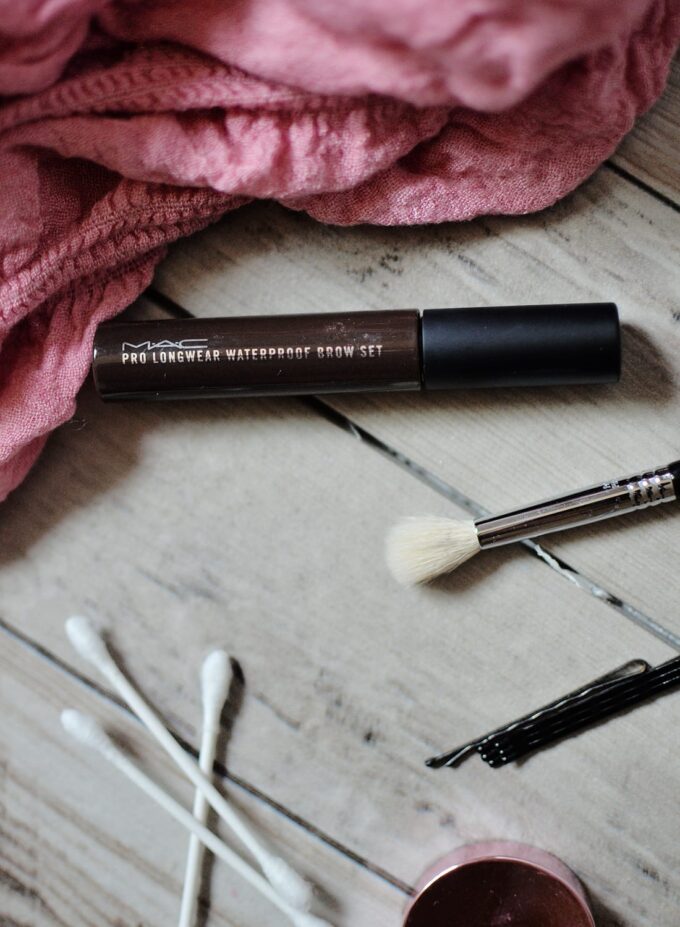 The MACProlongwear Brow Set has a non-greasy gel formula (according to MAC) but holds the brow hairs in place and looks incredibly natural all day. Similar to the BenefitGimme Brow and Essence Make Me Brow, this brow miracle product has a conical, tapered arrow-shaped applicator that applies the gel while combing them in place. I love this applicator as it means I can apply and go without worrying about using another brush / tool to comb and set. It's also the kind of applicator that you don't have to worry about cleaning up after either!
I've compared this product with a few of my other staple brow products on this comparison blog post. I've also featured it on my 2017 round up as one of my best beauty products of the year.
At 5ml for $22, you're getting a great value compared to buying the overpriced BenefitGimme Brow at 3g for $32 and you get the same or very similar results. There are 6 colours in the range, and I opted to use Brown Ebony which works really well on my Asian brown-black hair colour.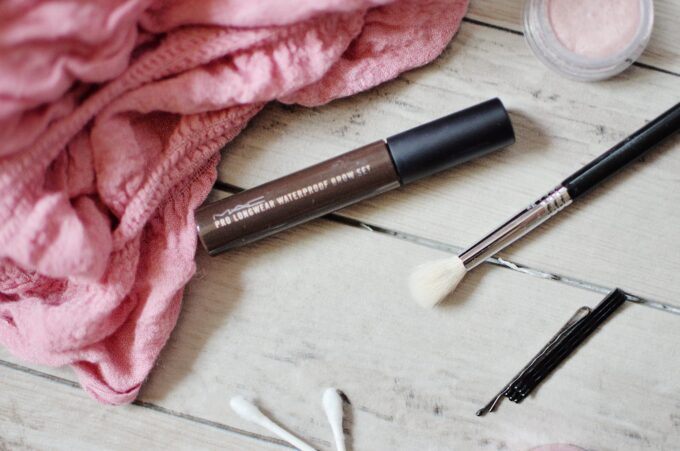 Although at $22, it may sound like a steep price, I would easily recommend this over the Benefit one if you're looking to splurge. If you are a MAC Select member, you'll notice in 2017 there were a couple of 25% off sales which would nicely knock a few bucks off this tool. Lastly, MAC allows exchanging empty products for a full-sized lipstick or eyeshadow so I wouldn't mind picking this up and stocking up at the next beauty sale!
What's your favourite brow product? Have you tried the MAC Prolongwear Brow Set?