I'm sure much has been written and talked about when it comes to the AnastasiaBrow Wiz ($27, available here) but this one is going to be different. In that I'm not as impressed and don't think this is the "it" product for your brow. Heck, I'll give you both a $4 and a $23 cheaper alternative from the brand if you were thinking about picking this up.
I don't think I would have purchased the AnastasiaBrow Wiz if it hadn't been included in the Sephora Superstar Set for 2017 (Which I think, by the way, was their best set to date). Now I get to try the cult-favourite brow product that's been hyped up for ages by bloggers and youtubers around the world and here are my thoughts.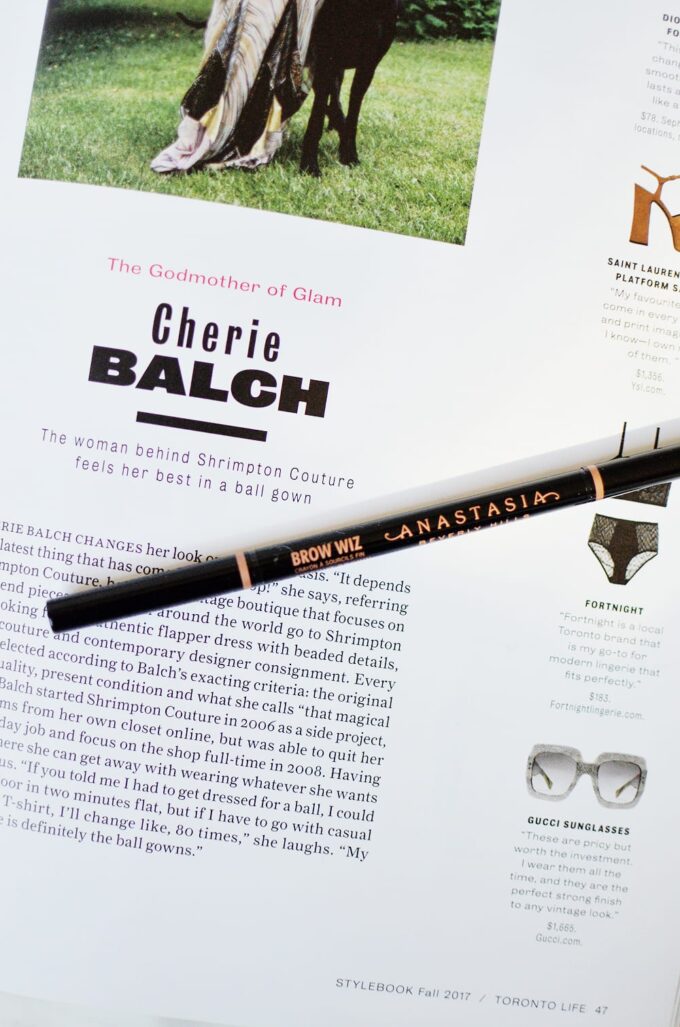 Anastasia Brow Wiz – Not the Value-Packed Brow BFF
The AnastasiaBrow Wiz has been a staple favourite for many for a good reason – the brow formula isn't too waxy, looks natural, and the dual-ended pencil makes it easy to travel with. Colour matching for the brow is as important as picking a foundation – the brows are afterall, what shape the face. The most common and consistent feedback about this brow product seems to be how natural it looks and not looking like it's been drawn-in.
I've been pretty fickle with my brow choices – I've hopped around between using brands like Benefit, MAC, Essence and the only one that has truly impressed me was the MAC Impeccable Brow Pencil which I believe has been discontinued. Ms. Anastasia's history as the go-to for celebrities makes the range practically a must-have for anything brow-related. In fact, the Brow Wiz is my second Anastasia product, after the incredible (and perhaps equally popular) Dipbrow Pomade which I've reviewed on the blog before.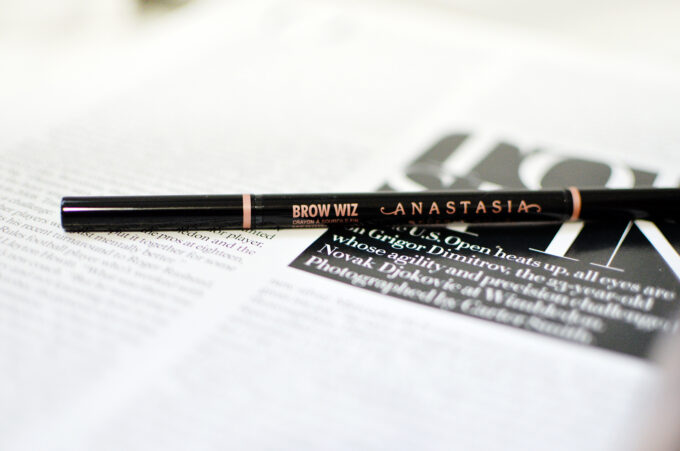 To be frank, I don't get all the hype around the AnastasiaBrow Wiz – I like its pencil format but it is so thin that every time I use it, I've got to be extremely gentle so I don't accidentally break off a piece. The spoolie on the other end is a nice-to-have but I certainly don't mind having more of the product than over the spoolie for the price.
I agree with most reviewers who said that this product is barely noticeable and looks so natural on the brow hairs because that's quite true. But considering I have to be extremely careful when applying this (lest I break it off or overdraw the brows), it's not the one thing I reach for in the morning.
To be honest, I much prefer the Essence Make Me Brow which you can get at the drugstore for a mere $4. It's one of those products that you can apply while you're half-asleep and not even paying attention to your brows. Alternatively, I think the Dipbrow Pomade is a much better choice as well for value – you need so little of the product and one pot feels like it can last a good 1.5 year even if used daily. I haven't had an issue with it drying out after purchasing it back in 2015. So as long as you make sure to secure the lid every time you use the pomade, I think you could really get a lot of bang for your bucks with it!
I know I shared a very unpopular view of the Anastasia Brow Wiz – now it's over to you! Have you tried the Anastasia Brow Wiz? What's your brow staple?