Recently, Hudson's Bay had a really awesome promotion where you will save $10 off $50 purchase – a very generous offer considering the normal threshold is something like $150 and you're also still only being offered a saving of $10. I also had a $20 gift card for makeup/fragrance/skincare, and what better place to spend it at than MAC, where you can actually make your $50 stretch quite far?
After selecting the MAC Lip Prep Nude Set, I needed $10 to reach the $50 threshold, and I opted to pick up the MACLip Scrubtious as it's something I've seen sporadically on blogs in the past and is something I wouldn't mind having a staple of.
Lip scrubs aren't really my thing – I've never become attached to one nor do I feel it absolutely necessary in my beauty routine. But I love MAC's B2M program and this one, Fruit of Passion smells just like bubble gum that I couldn't really pass it up!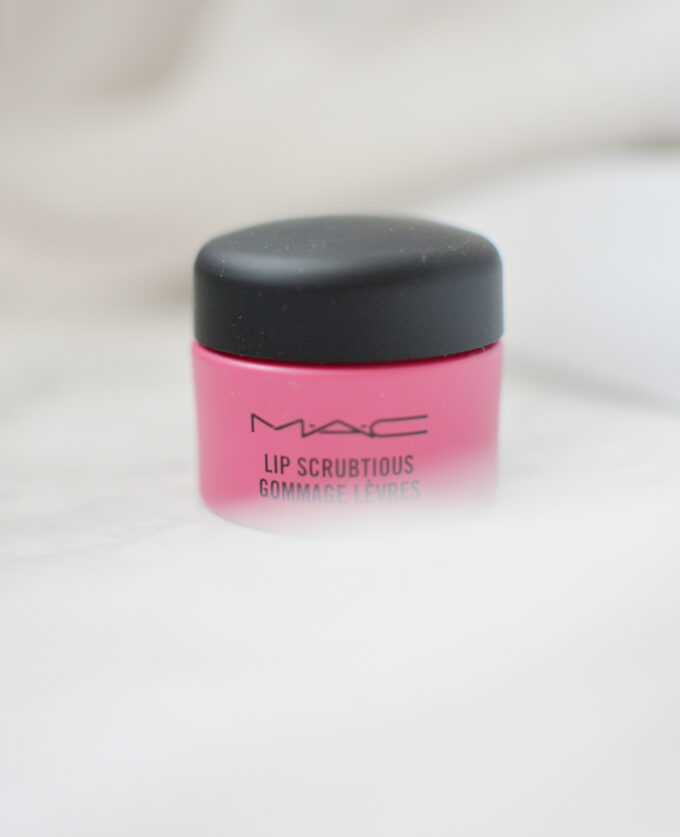 There are 5 scents available in the MAC Lip Scrubtious range, and they all come in a 14ml pot. They smell heavenly and you apply them by scooping them up on the lips, giving them a gentle scrubbing and wiping it off with a tissue or some warm water. Right off the bat, this is one of those that I would classify as a "nice to have" over something that would become a regular purchase.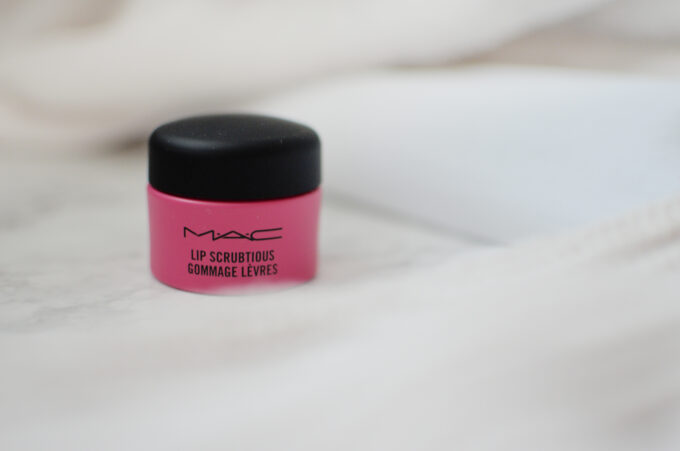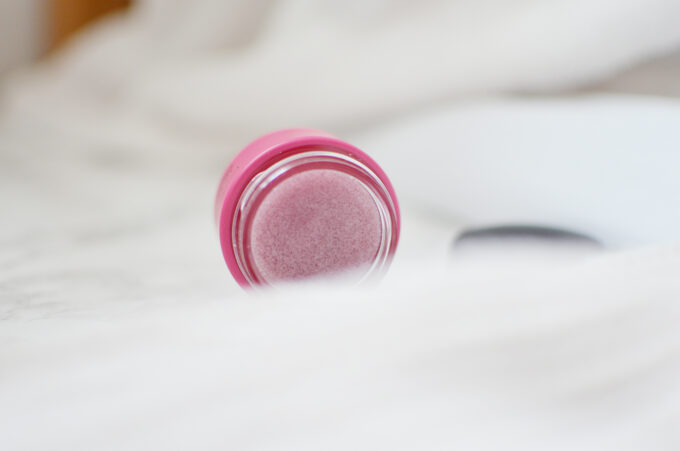 The scrub feels quite chunky as they have a sugar base which I find is fairly typical in a number of lip scrubs I've tried in the past. While the scents are different, I don't think there's anything wildly different in the ingredients that would justify buying MAC's offering over another. By design, they're also ok if you accidentally ingest them. The different scents are also tinted slightly, which leaves a light stain after you wipe off the scrub.
Like I mentioned earlier, I think with the MACLip Scrubtious, once you have one, you kind of have them all. Aside from a different tint and scent, there's nothing that would make it necessary for you to purchase all five.
Note these jars are also eligible for B2M so keep them around once you finish them so you can trade for a full-sized lipstick or eyeshadow!
Do you use lip scrubs? What do you think of the MAC Lip Scrubtious?