I never used to care much about my eyebrows, that is, until I started doing them myself. Let's just say that after countless disasters involving overplucked brows, and thanks to the ladies at the Benefit Brow Bar/Trade Secrets, I can actually leave the house without a paper bag and still look presentable. Here are several of my Best of Brows products!
As a beauty blogger, I've learned that grooming one's eyebrows is a step that when skipped, can be disastrous. Brows play such an important part in framing your face, that skipping it actually does make a difference. You can change up the shape of your face, without a permanent commitment, just by playing around with your brows. I have been trying out several different brow products for the sake of research, ranging from the easy to use pencil, no-fuss/no-mess Gimme Brow's spoolie format, and the uber-popular Anastasia Dipbrow Pomade. Here are my thoughts on them.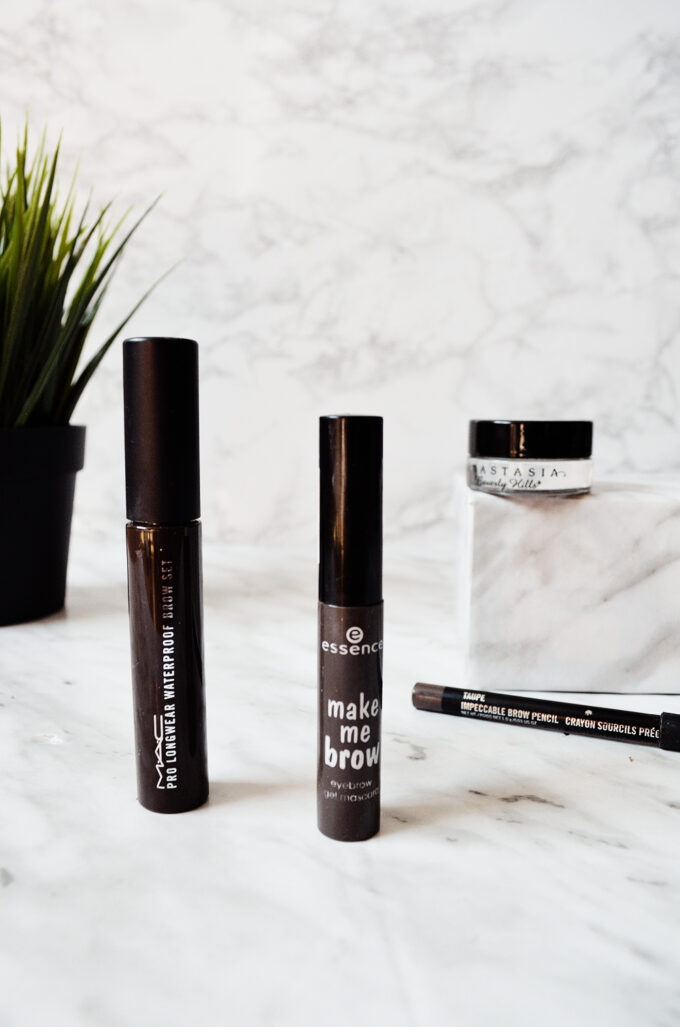 The Mess Free Formula: Sometimes you just can't be bothered spending 10+ minutes on your brows on interview day and you just need that one thing that makes your brows look phenomenal without all the fuss. The pencil format of the MAC Impeccable Brow Pencil makes is so hard to screw up with a finish that looks incredibly natural. I'm sure that there are plenty of similar quality products from other brands, but this pencil has been a favourite of mine for years!
The Beginner-Friendly: Despite the price tag for the BenefitGimme Brow ($26, available here), I think this is the product perfect for beginners. The no-fuss spoolie is loaded with tinted fibre that evens out your brows without looking fake. The application is such a breeze and there's no risk of over-doing your brows, ever.
Ever since I started wandering into the drugstore more often, I've discovered the perfect dupe for the Benefit version at a fraction of the price! Retailing for the price of a latte but gives you the same application and precision as its $26 counterpart, the EssenceMake Me Brow ($3.99, available here) is the best dupe to the original that I've come across in a very long time! If you're not ready to make the commitment and splurge at this time, the essence Make Me Brow is something you simply have to check out!
The Celeb Approved: For a little celeb inspiration, the Anastasia Dipbrow Pomade ($23, available here) is a range created by Anastasia Soare, the celeb favourite when it comes to all things brows. Her line has become an immediate hit amongst beauty enthusiasts and despite months of not caving into it, I bit the bullet and bought the shade in Taupe.
The Fool-Proof One:I recently got my hand on the MAC Pro Longwear Waterproof Brow Set and have been wondering why I never bothered looking for this ages ago! Simllar to the Benefit Gimme Brow, this product has a small, brow brush at the end that deposits fibres, colour and brushes the brow hairs all at once! The formula is waterproof, and lasts ages as it is part of the Pro Longwear range! What more could a girl ask for!?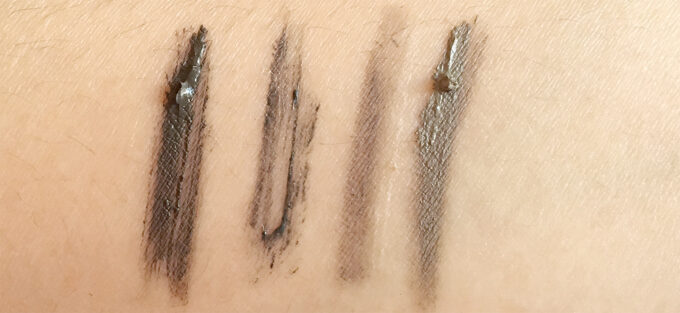 All three products have become a staple for me and is a good, "tried and tested" product that you might want to look into if you're interested in a new brow product. The different formats will suit a variety of different needs, but the formula across all three are impeccable and worthy of your try!
Now it's your turn! Have you tried any of the above products? As always, I'd love to hear your thoughts! Share with me comment section or through Twitter or Instagram!