It's a universal truth known to all beauty fanatics out there that the measure of your love for a product is measured by how many you restock during a regular sale. Let me tell you, when I spotted these for $4.99 on the clearance bin, I went all out and bought 4 backups. #NoRegrets #SorryNotSorry for stealing what could be potentially your goodie (And yes, I just used hashtags in a blog post).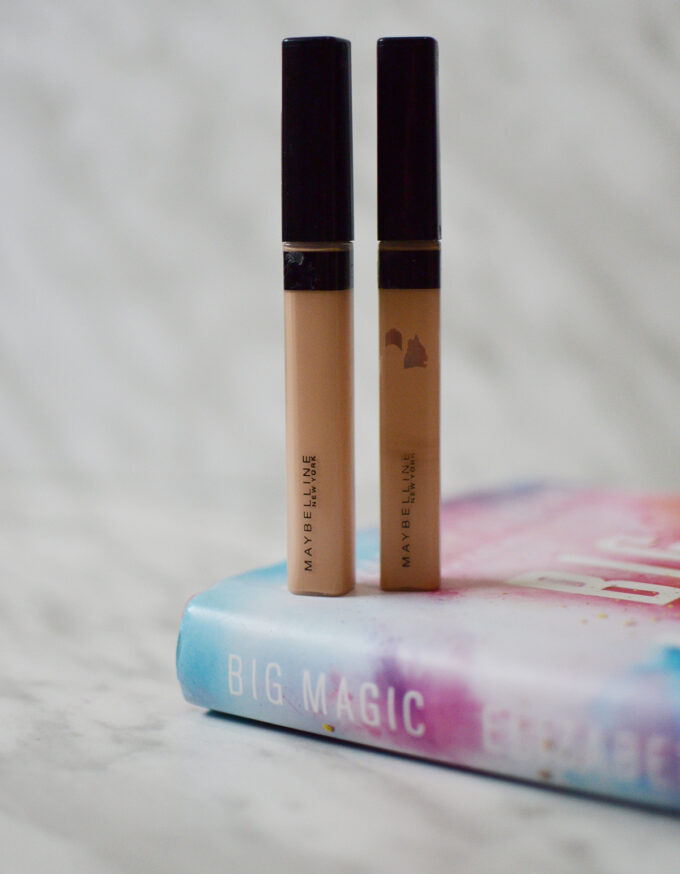 When all sorts of reviews started popping up on the MaybellineFit Me Concealer ($9.99) that went as far as comparing it to the NARSCreamy Concealer (which will set you back a whooping $34), it made me stop in my tracks. There was absolutely no reason for me to go out to buy this, but the beauty blogger in me told me that I needed to, and I knew it was time to try it.
The MaybellineFit Me Concealer comes in a lipgloss-like packaging, square, and sleek with a doe-foot applicator to apply the product. No matter how you slice and dice it, and no matter how the NARSCreamy Concealer has a similar packaging, I think it could have been packaged in a more sanitary manner. The packaging just screams Germs! Bacteria! Break-outs waiting to happen! But I digress.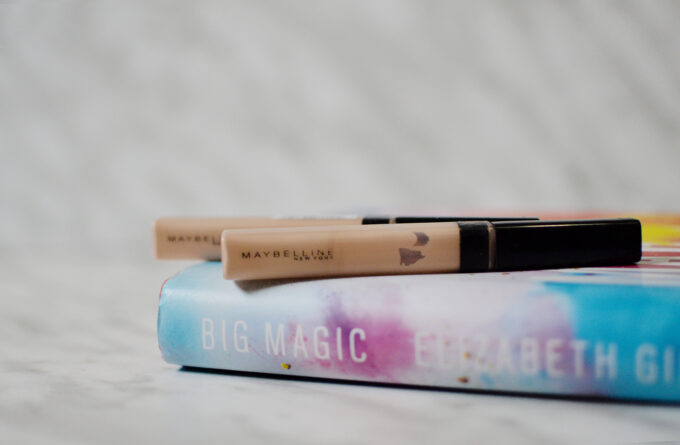 The concealer is creamy and smooth; it applies like a dream! I normally put the product on the back of my hand first, and use a foundation/concealer brush to apply it on the face. That's as much as I can do to keep the product sanitary. The concealer provides a medium to full coverage – I was so surprised at how effortless it seemed for the concealer to cover even the most stubborn of spots! With this concealer, I can skip the full-coverage foundations, and opt for much lighter coverage foundations or even bb creams. It doesn't look cake-y and blends so well with my skin that it looks invisible, even close-up!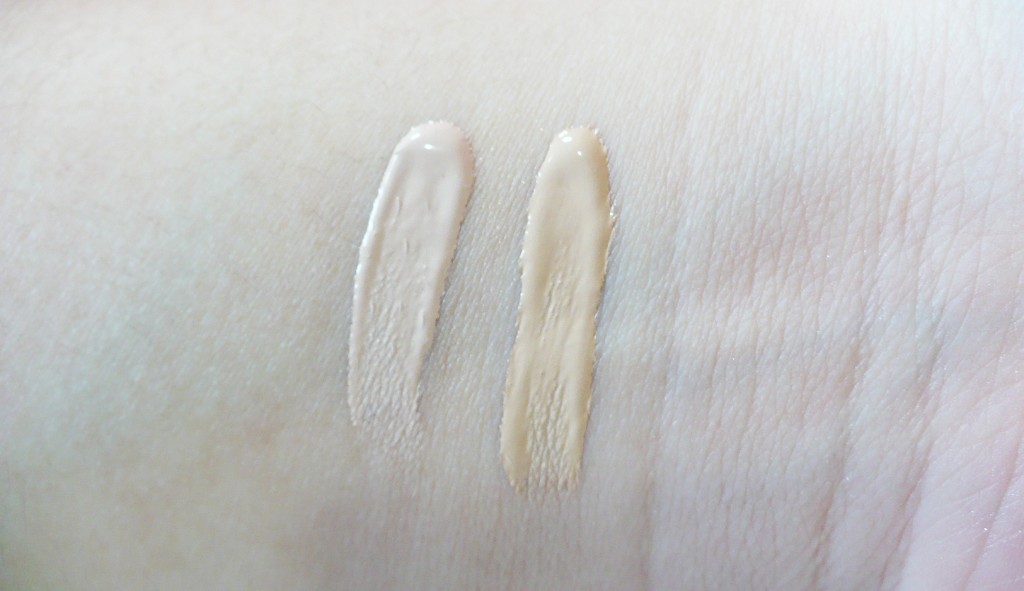 The two shades I own are: #10 Fair, and #15 Light. I use both for different skin needs. #10 Fair has a more pink undertone, perfect for concealing the under-eyes area. #15 Light has a yellow undertone, and is perfect for concealing spots on my skin on my NC25 skintone.
Overall, for less than $10 a pop, this has become a holy grail material for me. For a concealer that costs a fraction of some of my high-end favourites, you can bet that I will be coming back to this over and over again!