Well, well, well. Look what this beauty blogger just dragged in… Get your wallet ready because you're going to want to read on and get your hands on this before it sells out. Today I have one of the six limited-edition MAC Look in A Box set to show you. You'll definitely be wanting to add MAC Look in a Box Natural Flare in your cart asap! This set is available in-store and online on the official MAC Cosmetics website as well as The Bay's own website.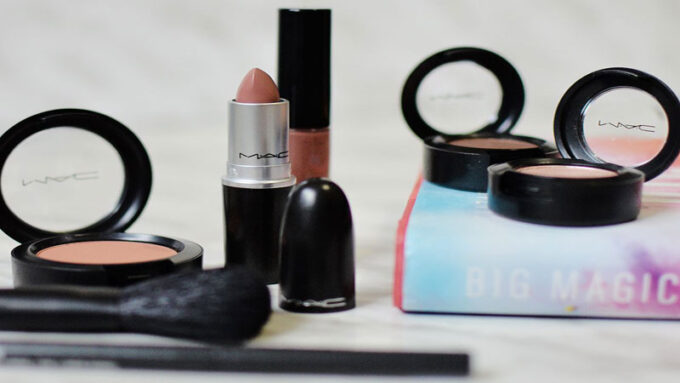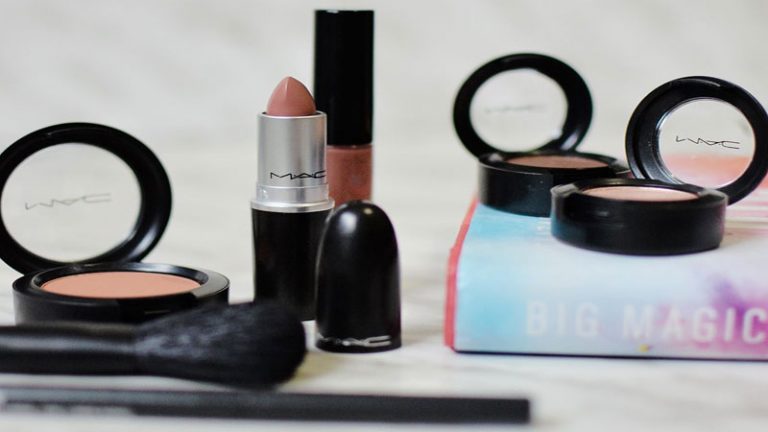 In early June MAC had that random sale (15% off) to use during World's BFF day that could be used on any purchases. For someone who adores anything and everything related to value sets, and saving money while getting the most products or value for your dollars, I knew I had to immediately purchase this and share with you guys!
MAC Look in a Box Natural Flare
MAC has recently released 6 "Look in a Box" Face sets which is a seven-piece set that retails for $67 and looks to be Hudson's Bay exclusive. Although they've occasionally had these value sets around the holiday and sporadically throughout the year, this is the first time that we've seen a much bigger release with a mouth-wateringly good price to match! Each of these boxes has a colour theme so there is something for everyone, except for one of the boxes which is a brush kit. Each set features a blush, lipstick, lipglass, eyeliner (or lipliner), a blush brush and two eyeshadows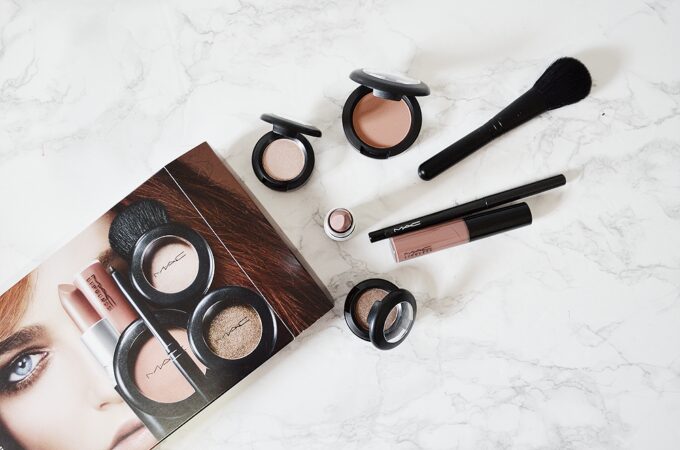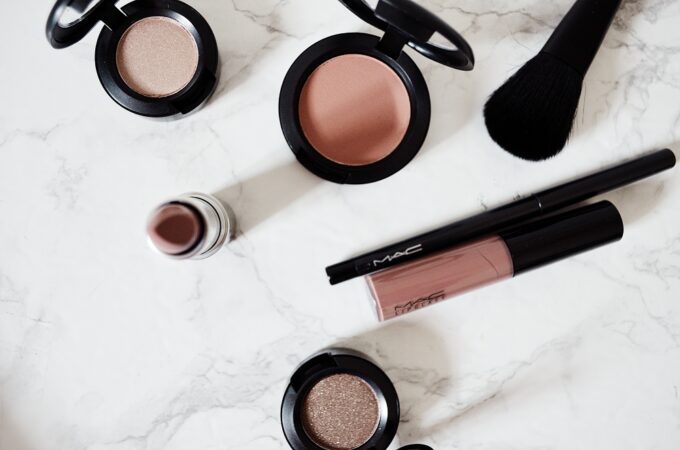 Here are the sets available in this release:
Look in a Box Natural Flare – A neutral-toned kit ($67, The Bay)
Look in a Box Sweet Miss Set – A pink-toned kit ($67, The Bay)
Look in a Box Sultry Diva Set – A plum-toned kit ($67, The Bay)
Look in a Box Sun Siren Set – A peach-toned kit ($67, The Bay)
Look In A Box Red Rocker – A red-toned kit ($67, The Bay)
Look in a Box Basic Brush Kit – the brush kit($71.50, The Bay)
Why get the MAC Look in a Box Natural Flare?
Aside from the fact that it is one of the very few value sets released throughout the year, that isn't holiday-themed or filled with mini's, this is pretty much going to be one of your best buys this year. Furthermore, each face set retails for $67, a considerable bargain since six of the seven products are FULL-SIZE from the permanent collection. So don't just walk to your nearest stores, you might want to run and get yourself one of these before it sells out.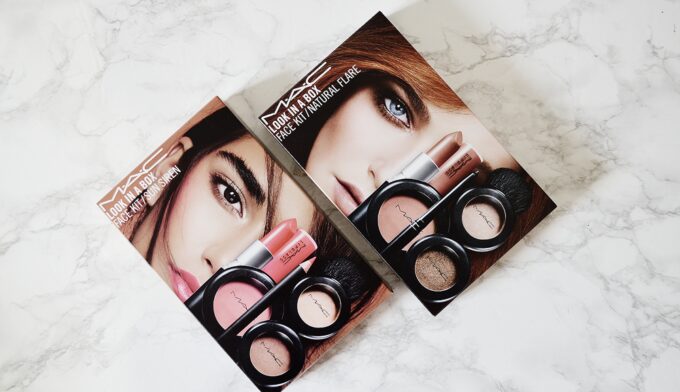 I can tell that you're pretty excited and ready to get this show on the road. So here is your first look at the MACLook in a Box Natural Flare ($67, The Bay) which includes the following items:
As a huge fan of neutral colours, this was my first choice. For the most part, the colours work well on my skintone, although the lip products in this set definitely leans a little more towards the brown-nudes more than the peachy nudes I'm used to wearing. Not the biggest issue though as the 2 eyeshadow colours and blush easily make up for it.
I have been wanting to add a new blush to my collection but at $26 a piece now (I remember the days when it was only $21!) I had to take a step back and ask myself if I needed it. Coppertone is a popular, old favourite colour from MAC and it's one I have yet to try just yet! On my skintone, I love that I can wear it as a blush and bronzer! The two eyeshadow colours: All that Glitters and Raw Cocoa in this set are absolute wins for me – both colours are the ones I would have purchased separately anyways so it was good to have those as a new addition!
I love that these are still in their old packaging as I am so excited to depot these and add the empties to my MAC B2M pile!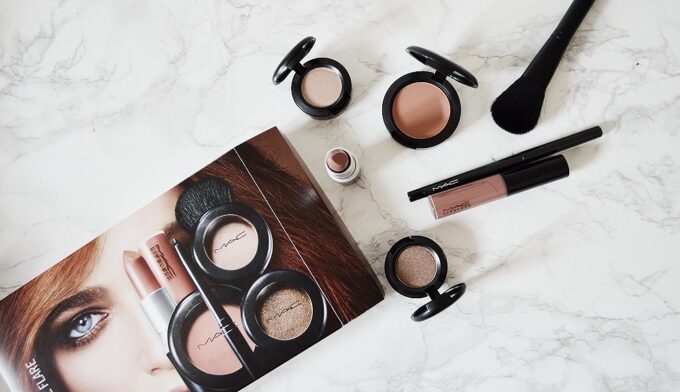 So how about that for a value set? Fortunately, these just landed at MAC Counters across Hudson's Bay nationally so there should be plenty available! They are available to purchase online as well (Use code Beauty5 to save $20 off your $100 purchase until July 15 – random code found through ebates!) so get yours before they sell out, because they will!
What do you think of the MAC Look in a Box Natural Flare set? Would you purchase it?