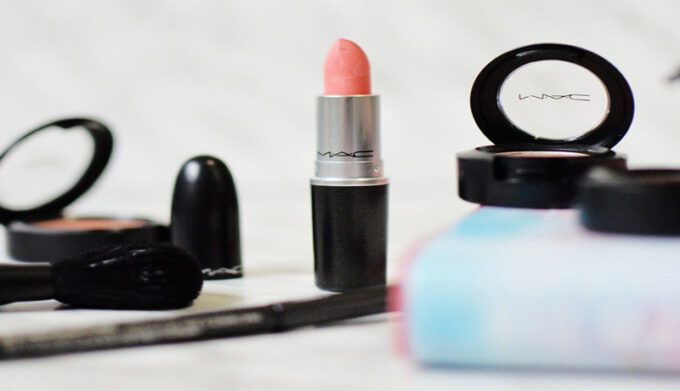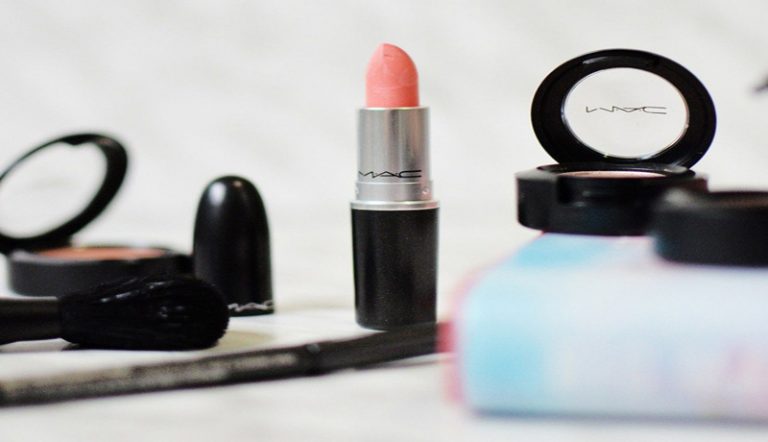 The hardest decision I had to make when I saw that MAC released 6 Look in a Box sets, was how many I could actually afford to buy without feeling guilty or looking like a hoarder. I'm so glad that the sales associate at the MAC Counter I visited was more than happy to enable and not judge the fact that I eagerly snatched up 2 sets (Natural Flare and Sun Siren) while seriously contemplating a third or fourth addition. After reviewing Natural Flare, here is the MAC Look in a Box Sun Siren Set!
If you are new to this blog and haven't heard about the MAC Look in a Box set just yet, head over to my earlier review of a set that I had already started trying out, Natural Flare. Otherwise, read on to find out more about this set!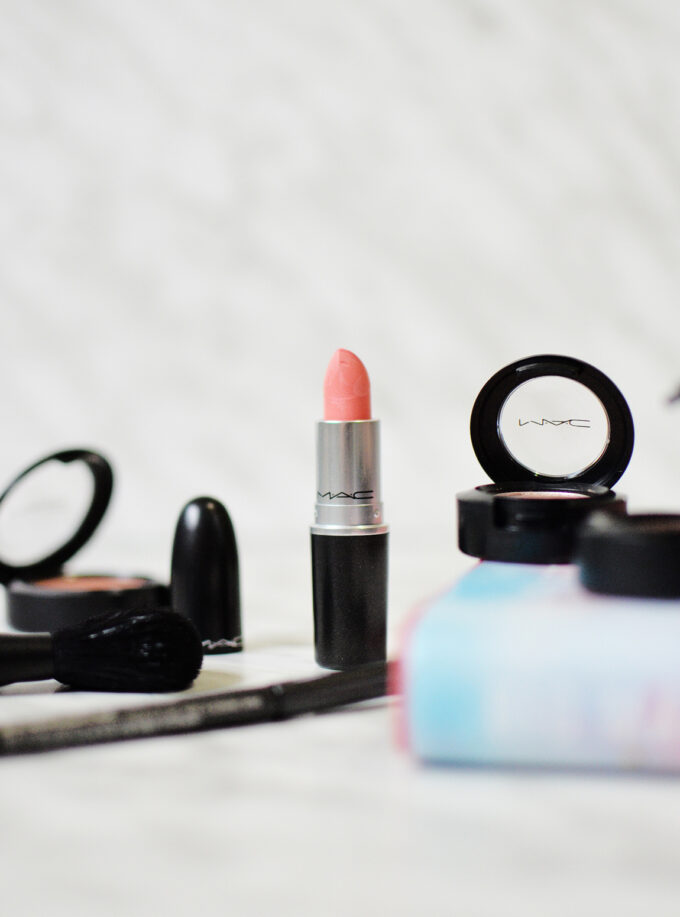 What is MAC Look in a Box?
MAC has recently released 6 "Look in a Box" Face sets which is a seven-piece set that retails for $67 and looks to be Hudson's Bay exclusive. Although they've occasionally had these value sets around the holiday and sporadically throughout the year, this is the first time that we've seen a much bigger release with a mouth-wateringly good price to match! Each of these boxes has a colour theme so there is something for everyone, except for one of the boxes which is a brush kit. Each set features a blush, lipstick, lipglass, eyeliner (or lipliner), a blush brush and two eyeshadows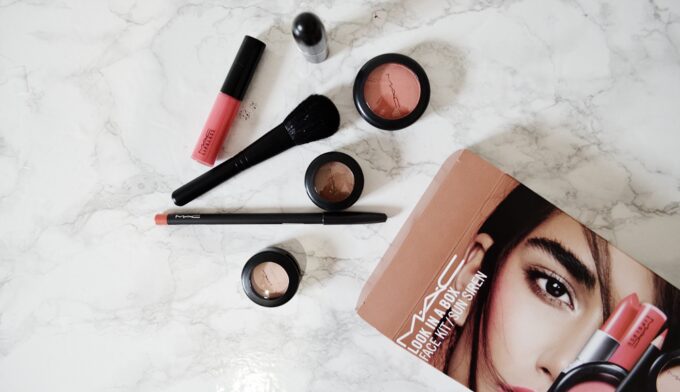 Here are the sets available in this release:
Look in a Box Natural Flare – A neutral-toned kit ($67, The Bay)
Look in a Box Sweet Miss Set – A pink-toned kit ($67, The Bay)
Look in a Box Sultry Diva Set – A plum-toned kit ($67, The Bay)
Look in a Box Sun Siren Set – A peach-toned kit ($67, The Bay)
Look In A Box Red Rocker – A red-toned kit ($67, The Bay)
Look in a Box Basic Brush Kit – the brush kit ($71.50, The Bay)
Why get the MAC Look in a Box Sun Siren Set?
Aside from the fact that it is one of the very few value sets released throughout the year, that isn't holiday-themed or filled with mini's, this is charting new territories for MAC. Furthermore, each face set retails for $67, a considerable bargain since six of the seven products are FULL-SIZE from the permanent collection. So don't just walk to your nearest Hudson's Bay, you might want to run and get yourself one of these before it sells out.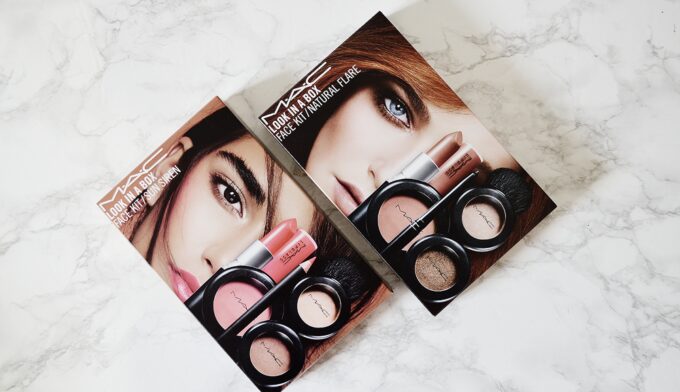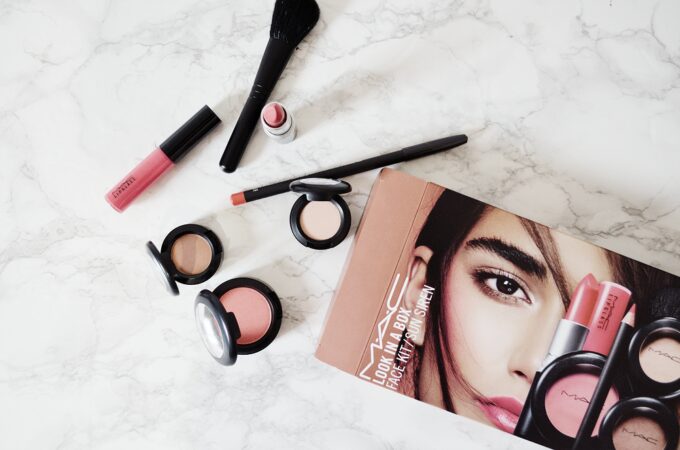 I can tell that you're pretty excited and ready to get this show on the road. So here is your first look at the MACLook in a Box Sun Siren ($67, The Bay) which includes the following items:
What I've discovered in my research is that the eyeshadow called "Peach on the Beach" and the blush called "Paradise" were limited edition shades that was released in a super-popular collection back in 2010. That was around the time I started dabbling into makeup so this was an amazing throwback moment for me! It sounds silly to think about how much I craved MAC makeup and treasured every single one that I was able to get my hands on, so I appreciate that it's now gone a full circle!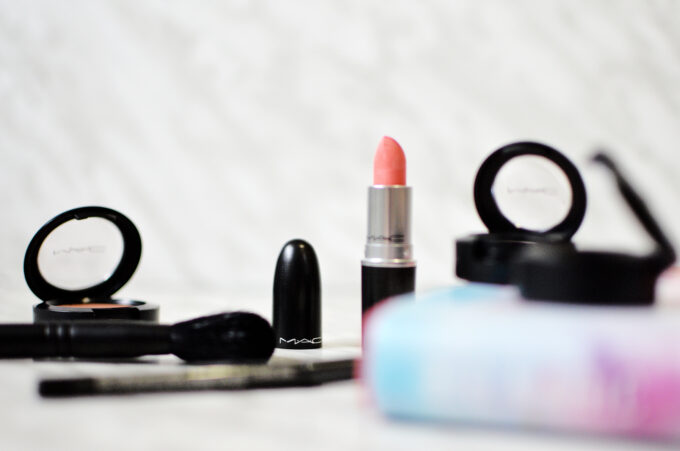 One of the reasons I added this to my basket is because of the lipstick in Vegas Volt. It has been on my wishlist for the longest time, but I never got around to purchasing it. Plus, a new blush and neutral-toned eyeshadows (including an oldie, but a goodie "Texture") were two colours I didn't mind adding to my collection!
I am almost sure that these sets are limited edition or that there is only a limited quantity available. Better purchase now and think about it later!
Fortunately, these just landed at MAC Counters across Hudson's Bay nationally so there should be plenty available! They are available to purchase online as well (Use code Beauty5 to save $20 off your $100 purchase until July 15 – random code found through ebates!) so get yours before they sell out, because they will!
What do you think of the MAC Look in a Box Sun Siren set? Would you purchase it?