It feels like every time I go on the MAC Cosmetics website or pass by a counter, there's always a new set that just needs to be bought. I'm a sucker, like a real sucker for any type of value set. Especially if they are under $50 and includes full-sized items. Which is how I walked away with the MACLip Prep Nude Set ($39, available here) which includes the same nude matte lipstick that I probably already 2 backups of.
To be fair, I picked this up because Hudson's Bay was doing a $10 off $50 purchase and I had a $20 gift card. It didn't make sense to pass up a double-saving like that so I did a bit of shopping and added a couple of new products to my collection and list to try.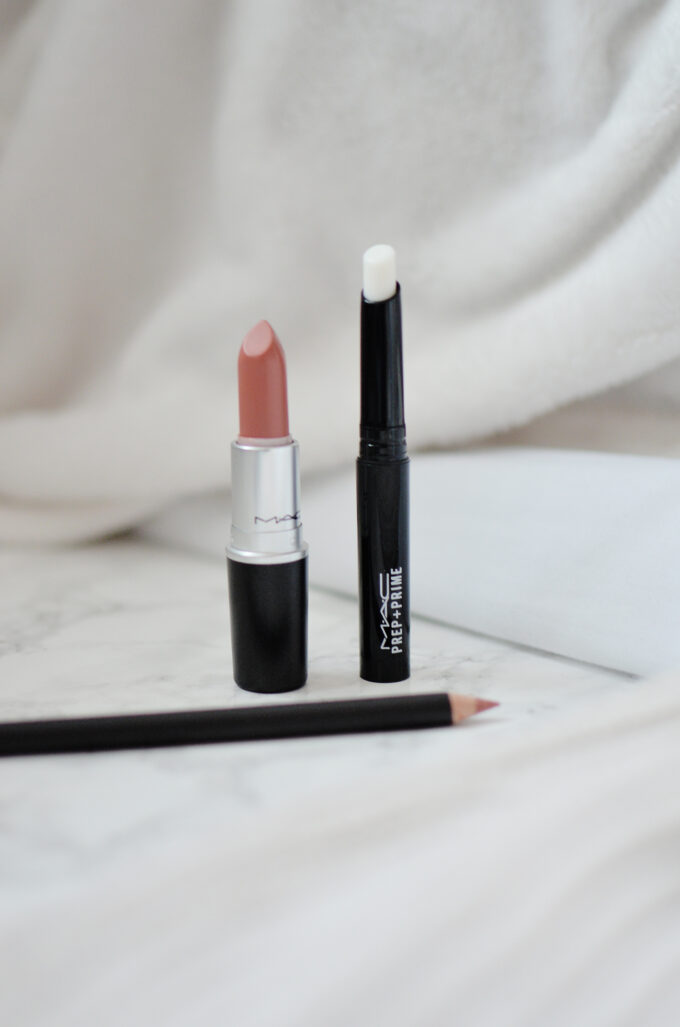 The lip sets that MAC releases is something I regularly purchase and feature on the blog. I must have bought at least 3 or 4 last year, including the following:
The Stripped Naked Lip Kit ($29) featuring Honeylove Lipstick & Subculture Lip Pencil
The Dark Nudes Lip Kits ($29) featuring Stripdown Lipliner & Yash Lipstick
The Mother's Day Kit ($47.50) featuring Pro Longwear Lip Pencil Nice N Spicy // Velvetease Lip Pencil Oh, Honey // Versicolour Stain Long Live the Night // Huggable Lipcolour Touché
So it begs the question, did I need another nude lipstick? Especially one where I already have a backup of?
Most definitely not.
But I'm all about research and making sure I share the latest and greatest beauty goodies to my blog readers.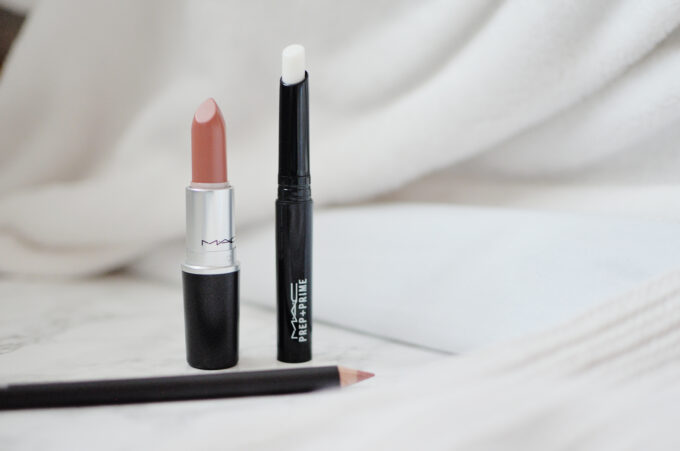 The MACLip Prep Nude Set costs just a little bit over the duo's we've seen before – $10 more to be precise, and you get the Prep & Prime Lip which retails for $22. Altogether, 3 full-sized products from MAC worked out to be $13 each which obviously, compare to the full price of $22 does mean you're saving quite a bit of money.
I've always liked that MAC does colour themes over doing a mish-mash of purple, pinks, reds, and nudes in one set. The colour theme makes it easy to shop for and I see it as being one value set will provide me all the tools I need to achieve the perfect nude lip colour. This is one of those affordable sets you can get for yourself or as a gift for someone starting out with their makeup collection or looking to expand into a new colour.
I Wouldn't Mind If…
To be honest, the sets are starting to get repetitive, especially when we're seeing the same lipstick and lip pencil. At this rate, I'll have way too many Velvet Teddy and Boldly Bare. Not that I mind it, but it would be nice to be able to pick the colours ourselves – I'm very obsessed with Pure Zen right now which works with my winter-spring skintone very nicely compared to Velvet Teddy.
But at the end of the day
The MACLip Prep Nude Set is still a fantastic set to check out if you want to splurge on yourself. There is a Red Set version for those who loves a bit of bold colour in their life. I appreciate the colours picked for these sets aren't random but are actually some of the most popular colours in their entire range.
Plus, with the Back to MAC program, you'll be able to repuchase whatever colour you want from their entire lipstick range!
Now it's over to you – do you buy value sets? Have you seen the latest MAC lip set and would you buy it?