Four new limited-edition MAC Mother's Day Kit ($47.50, available here) were released just in time for Mother's Day. Each set includes 4 full-sized lip products with a lovely discount is something that would be great to purchase for your mom, do splitsies with your mom or if you're like me, purchased "for research purposes"!
I spotted this the first day they had it in-store and checked out before I could change my mind. My mom isn't really into makeup anymore (she's a skincare lady through and through) so she's got something else to keep her excited! You all know that I'm such a sucker for any kind of value sets so seeing that I'll be adding four new lip products (new formula and colour) just absolutely made sense to me!
Available for a limited time, you'll want to pick this up before it sells out if you are interested in this for your mom or yourself!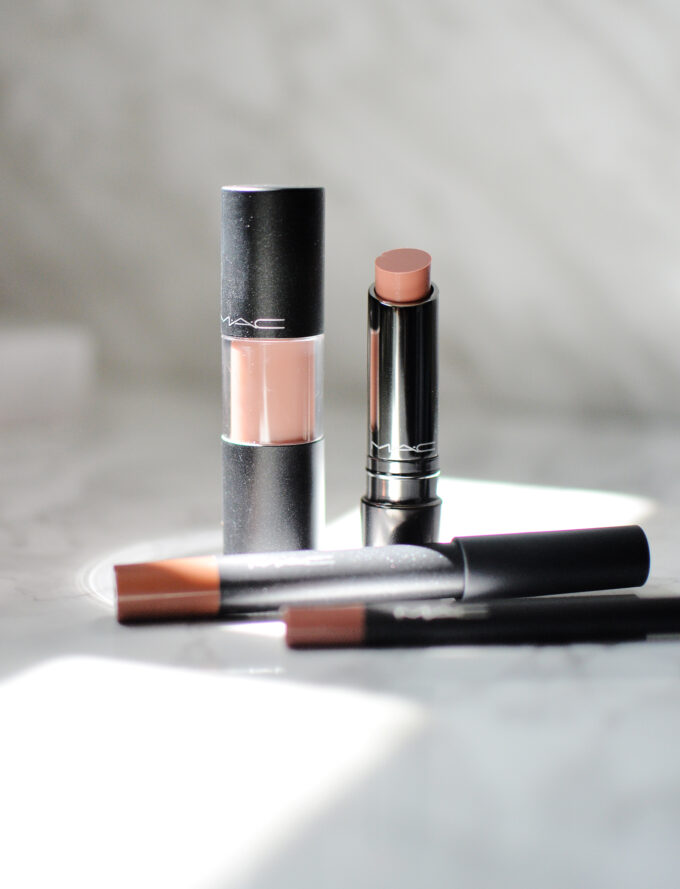 MAC Mother's Day Kit
There are four colour themes available with the limited-edition Mother's Day Kits, perfect for different mom personalities! With berry, pink, nude and purple combinations there's something for everyone. What I really appreciate about this range is that MAC has included their sheerer lip formulas which makes so much sense for mature women who may not want to be rocking matte plum lipstick to work.
There's a time and place for super-pigmented matte colours; thinking of my mom, who is very low-maintenance, I know she would prefer and get far more use out of the sheer formula's over something that is too "in your face". The formulas that have been included in these sets are work-appropriate and definitely something that mom of any age can wear on a daily basis, even as she's running a very un-glamourous errand like picking up the kids, or popping into a yoga class.
I also like that MAC hasn't included in a lipstick here. I think lipsticks are quite common and almost very commoditized, so it's really fun to see and try out other formula's that might not have gotten as much "coverage". I've long been a fan of the MAC lip formula's particularly their lipstick and liners. The only formula I haven't warmed to were the lip glass and their glosses as I find them way too sticky for my preference.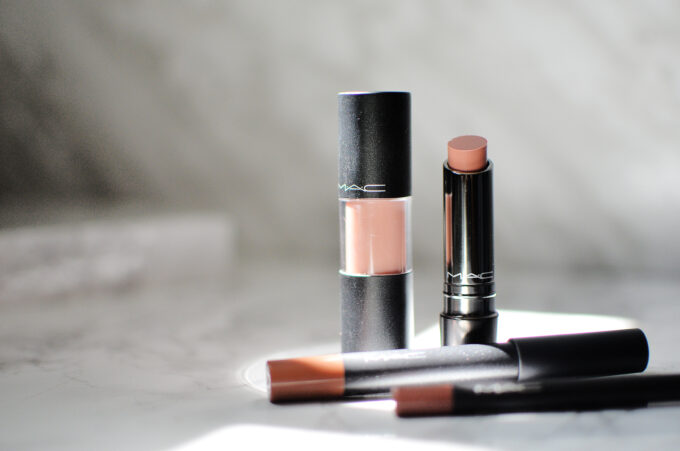 Included in the set are four products:
The set is valued at $92 and so by purchasing the set instead of individually, you're saving about 50%
(so you can buy a bunch of flowers for mom!)
Of the bunch, I would say that the Velvetease is the most pigmented. I really like wearing the Huggable Lip Colour on its own as it's very comfortable, hydrating and pulls the look together. The Versicolour stain looks great on its own or layered on another lip colour – it's lightweight and creamy!

Needless to say, I've been a pretty happy camper with all the value lip sets that MAC has been putting out this last few months. I appreciate the consideration in putting together a well-curated selection of colours that is part of the same colour family. I have some beef with Sephora's lip sets that often combine all sorts of colours into one assuming that everyone will wear the same shade of red or purple.
MAC's lip products are some of my favourites in the market – they are legendary and very iconic for a reason. The quality, shade variety and the Back2Mac recycling program are just a few reason why I keep coming back to the brand over and over again. I am crossing my fingers that we will be seeing more of these value sets and lip kits in the next few months!
Have you tried any of these lip formulas?