I can't help but notice that MAC has been releasing limited edition lip kit duo's every month since the beginning of the year. Back in February, we were graced with the Stripped Naked Lip Kits, then in March we saw the Deeps Lip Kit which featured 5 pairs of deep colour lipstick and lip liner. In April, they released the MAC Dark Nudes Lip Kits which I had to check out as I love anything nude-makeup related!
So far, I'm a huge fan of these lip kits – these limited edition sets feature their regular / permanent-range lip products so you're getting a really great deal if you are looking to get a colour-coordinated, complementary shades for your makeup collection. From the Stripped Naked released, I picked up the Honeylove Lipstick and Subculture Lipliner and in this Dark Nude Lip Kit range, I got the Yash Lipstick and Stripdown Lipliner combination. For reference, the lip kits retail for USD$29 / C$34 and is already available in-store and online. By purchasing these kits, you are saving USD$5.50 / C$8.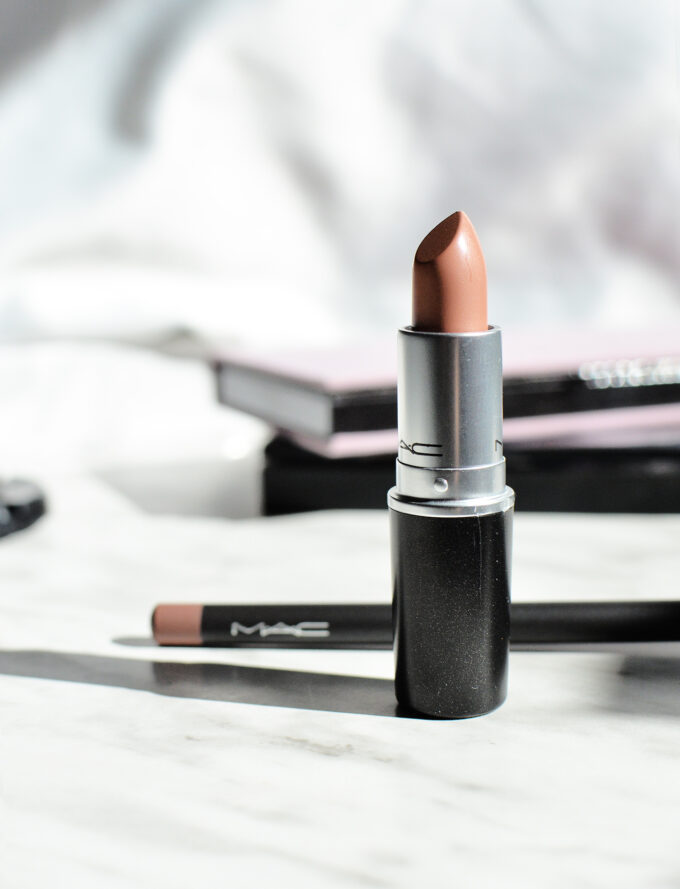 I am already a huge fan of MAC's lip product range – they are comfortable, pigmented, and reasonably priced in the realm of high-end makeup. Quality aside, I love the range of colour in their collection – there's something for every occasion and for every kind of preference! Best of all, I appreciate that MAC has an environmentally-friendly program so I don't have to worry about my finished makeup. If you're not aware, you can recycle empty MAC products through the B2M Program for a free eyeshadow or lipstick.
The Yash Lipstick is a dark nude shade that is one of MAC's most popular colour. From the reviews that I've read online, I feel like this is a good colour for medium and darker skintones. I foresee myself wearing this a lot during the summer when I'm a tad bit more tanned. This shade is very similar to Bite Beauty's Honeycomb Amuse Bouche lipstick, so just a heads up in case you have been looking or wanting to try out this shade!
The Stripdown Lipliner is another one of those really popular staple shades. This shade is more of a brown-nude shade which again, will work really well not only with Yash, but to define the lips and could work really well with some of the lighter nude shade! I don't have a lipliner in this dark nude family just yet, but I think it will work really well with the Make Up For EverArtist Liquid Matte in #107 which I reviewed earlier this year.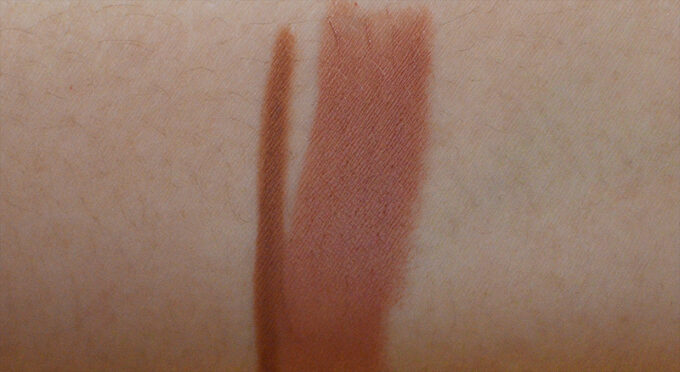 Similar to the previous lip duo launches, this release is nothing too wild in terms of colour options. The value of these kits and checking them out at least once a month (Or follow me on Facebook to get updates!) is the saving and getting two colour-coordinated products without having to decide for yourself!
Have you tried either one of these shades from MAC?