There are some cities in the world that you visit once and know in your heart that you'd be back again. Amsterdam was one of those for me. Three brutal weeks of work travel meant I was hopping between a number of airports, cities, and continents; a weekend city break in Amsterdam felt like just what the Doctor ordered!
I recently had a work trip that took me to Amsterdam and conveniently ending on a Friday. I opted to spend the weekend exploring the "Venice of the North" with its beautiful canals, cobblestones, and revisit some of the incredible sites, take in the many arts museums and eat my way through delicious foods throughout the city.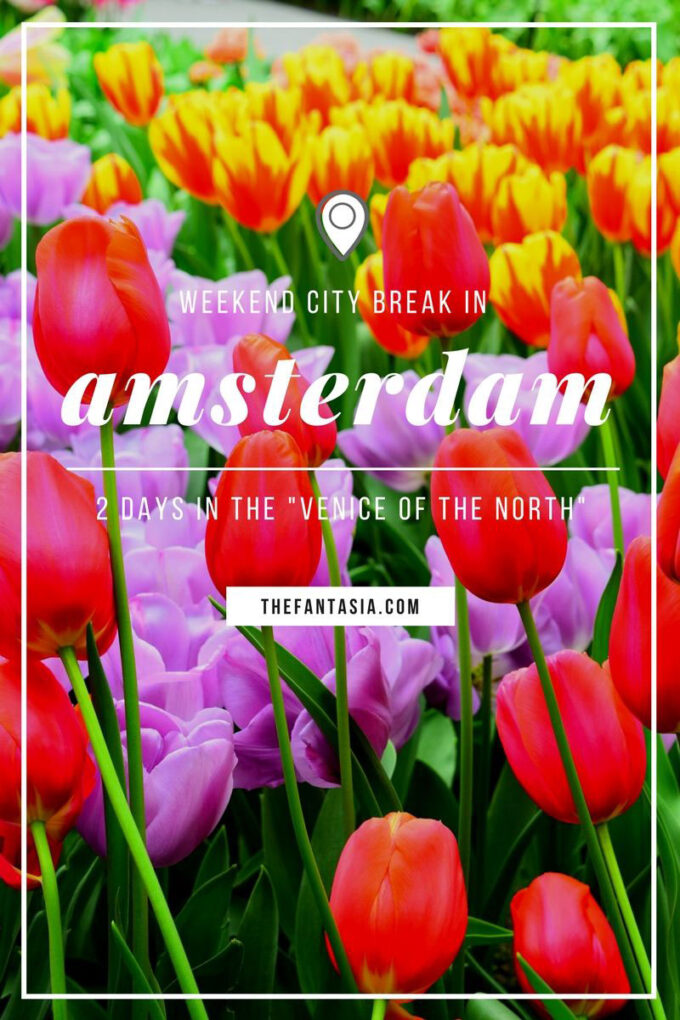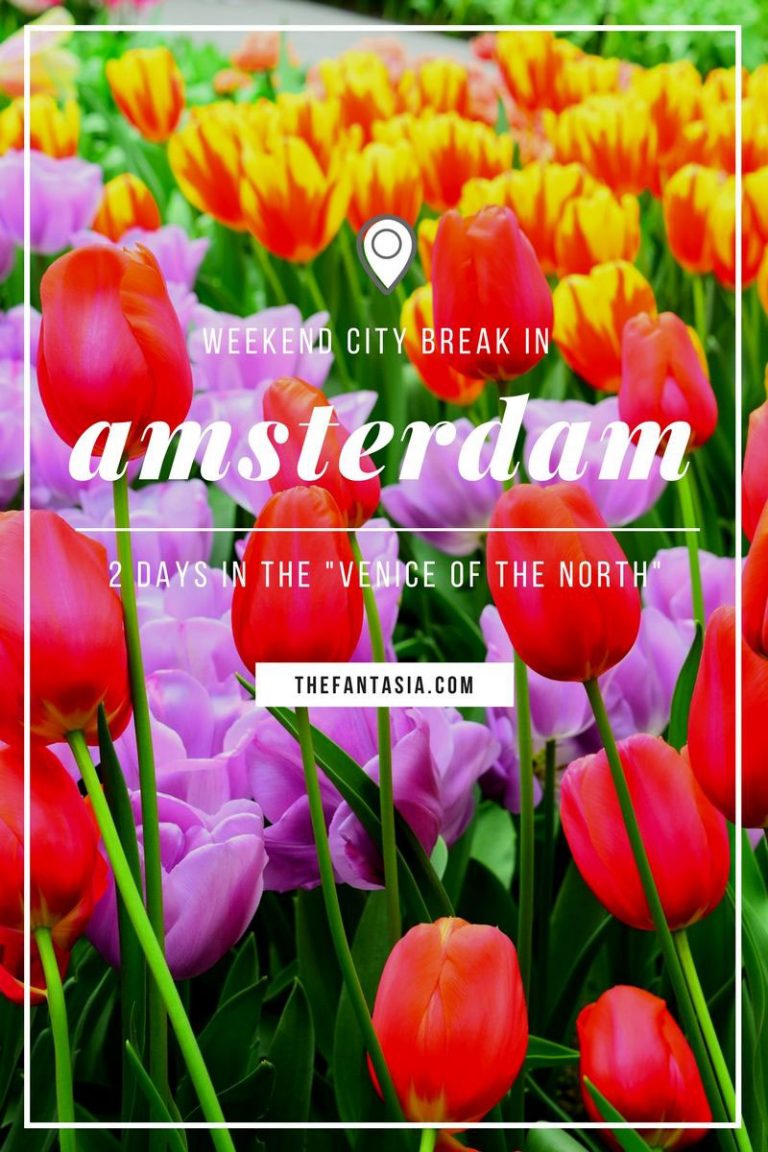 I've been really lucky to have visited the Netherlands thrice in the last 5 years. This is my third visit to Amsterdam – the first being part of my Euro-trip back in 2013, then a quick stopover in 2015 and this being the most recent. My first trip to Amsterdam wasn't the most glamorous – I was backpacking my way and experiencing "solo travel" for the first time (Amsterdam was my 3rd European stop) so this was a chance to revisit Amsterdam with a whole new perspective!
I'm looking forward to break down my trip in future posts, but for now I'll give you a few high-level overview.
My 2-Day Itinerary in Amsterdam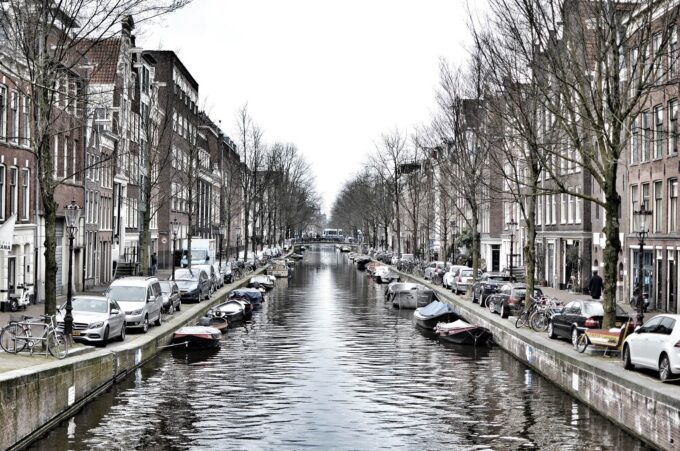 The first half of my trip was part of a work session so it was truly the evening of the Friday through Sunday where I got to experience the hustle and bustle of Amsterdam. I do wish that I had more time to do day trips from the city to other European capitals and other corners of the country but I'm sure I'll be back again to take in more of what Amsterdam and surrounding cities have to offer.
I spent most of Friday evening and Saturday exploring the "best things to do" according to recommendations from TripAdvisor and other travel bloggers in the "downtown" area. Everything was very accessible on foot but if you prefer to have a more relaxing sightseeing session, public transit is always available. I'll round up some of my favourite spots in a future post.
The city itself is incredibly compact which means 1.5 day was more then enough time to explore the "downtown" area at a leisurely pace and left me more than enough time to snap tons of photos throughout. So pro-tip to anyone thinking of heading to Amsterdam – bring your best camera, extra batteries and SD card – you will need them! I spent most of the second day checking out neighbourhoods that I felt worth revisiting.
Getting Around Amsterdam
Exploring Amsterdam on foot is the best way, especially since you'll find tons of hole-in-the-wall restaurants, hidden canals and waterways, stunning neighbourhoods, and perhaps chance along some incredible postcard-like architecture Amsterdam is known for.
Unfortunately, due to a last-minute booking on my end, my Airbnb ended up being quite far away from the downtown area, necessitating the use of a tram to get from where I was staying to the fringes of the downtown area. Fortunately, with 24, 48, and 72-hour multi-modal passes available, highly efficient schedule, taking the public transit ended up being a really fun experience overall and saved my back from unnecessary back-breaking efforts.
I remembered being totally impressed by Portugal's public transit system, and I think Amsterdam ranks pretty up there in terms of efficiency (coming frequently and on time), cleanliness, ease of finding your transport. Switching and changing up your modes of transportation was surprisingly easy (as it needs to be given how "small" the area is geographically which means owning cars wouldn't make sense)
Ridesharing & Taxis
Although the public transit system in Amsterdam is incredible efficient, there may be times that you need to take an Uber to save time. I had to use Uber thrice whilst there and I found the pricing to be fairly reasonable for the UberX. Uber was ruled to be legal in Amsterdam only recently so you might come across a few articles that might be out of date. A former alternative to Uber is Abel which ceased operations as of November 2017 so something to keep in mind in case you're coming across it.
Alternatively, taxis are also widely available. If you do end up taking a taxi, you might end up in a Tesla! Amsterdam is really invested in being a "green" city so having electric-powered taxi fleets make sense too! I can't comment on the pricing as I didn't take the taxi whilst there.
Where to Stay in Amsterdam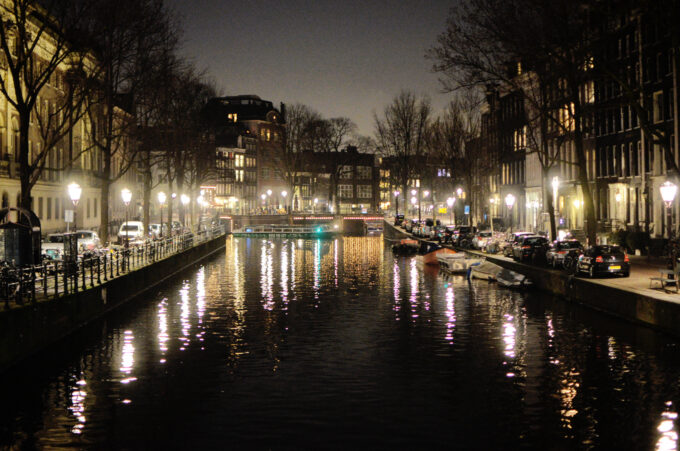 Amsterdam is a popular destination for tourists and its compact size means it can feel quite crowded, and accommodations around the "downtown" area, close to the tourist attractions can fill up rather quickly. This is one of those destinations where I'd recommend booking really ahead of time to get the best deal possible.
Hostels are widely available – I stayed at a hostel near Vondelpark the first time I was here. This time, I opted for an Airbnb only because dorms wouldn't suit my needs and single rooms were far too expensive. From my experience, as long as you're on the tram line, it's fine to stay further out from the "main" downtown area of Amsterdam, where all the touristy sites are.
When to go to Amsterdam
This is a tricky one as it can depend a lot on your personal preference. Amsterdam is really great all year round, but I wouldn't go there during the summer. Not only will it be super busy and packed, it can feel very claustrophobic too. I went in the summer the first time, in the Fall in my 2nd time, and in the Spring this time around. I feel like there's more things to do during the shoulder seasons like Fall and Spring.
Have you been to Amsterdam before?
Pin it for Later!