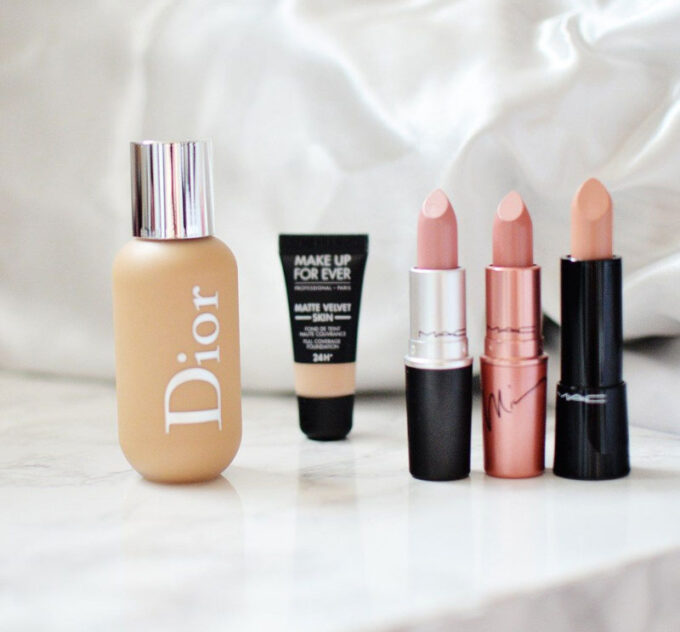 Well, this is embarrassing. After proudly declaring my success in my self-imposed "no-buy" beauty ban this year, I caved even after stocking up on new items from Sephora in my mid-year beauty haul post. Granted, I did return one from that haul (The already opened Tarteist Glow Pro Palette) so I didn't feel too bad about replenishing the said purchase.
Hauls are getting rarer on this blog so I couldn't help but cave a little and shopped to my heart's content for this July Beauty Haul! I picked up quite a few items from Sephora, MAC and Winners. So let's get cracking!
From Sephora, I caved and purchased the new DiorBackstage Face & Body Foundation ($50, available here) after testing out a sample for about a week. At $50, it's one of the less expensive high-end foundations out there (Compared to my $60 favourite Laura Mercier Silk Creme Photo Ready Foundation, this is an easier purchase to justify). I love reviewing foundations on the blog and most readers seem to enjoy them too. So do stay tuned for an upcoming foundation review or two and let me know if there are any new foundation launches you want me to review on the blog. As for samples, trying out the new Makeup For Ever Matte Velvet Skin Foundation is perfect as those who know me will know I love reviewing foundations on the blog!
I shared in another previous post that MAC was celebrating #NationalLipstickDay with a free lipstick. I didn't want to line-up in stores/counters for the free lipstick (various instastories confirmed that it was a long line-up no matter where you go!) so I opted to go the online route. Spending $30 was fairly easy thanks to the Goodbye/Sale clearance section – I picked up two lipsticks that were on sale for 40% off each and picked up my free lipstick.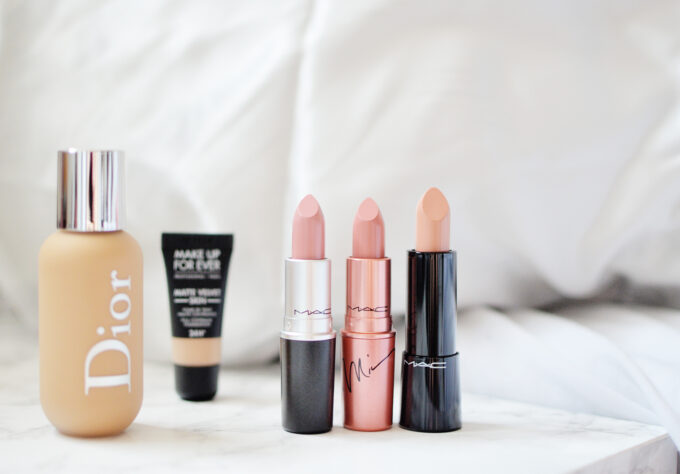 Obviously, I went straight for the nude lip colours – I picked up the Nicki Minaj x MACNicki's Nude Amplified Lipstick (warm coral pink) which is almost identical to another one of my favourite lipstick, MAC Patisserie, and the MACMineralize Rich Lipstick in Luxe Naturale (a warm pink beige). For the free lipstick, I went straight for MAC Aloof Lipstick (lustre finish, warm pale pink). I've long been a fan of MAC's lipstick range – they hold so many memories for me (they were the first "high-end" lipstick I bought with my summer job money!) and I go through them fairly quickly – perfect to collect for B2M!
Finally, from Winners, I picked up the Real Techniques Travel Essentials Set – it's been one that I've been meaning to purchase for some time! Their Multi-task brush is probably my all-time favourite brush so I was glad to pick it up for $17 at Winners compared to paying the full price!
Have you picked up any new beauty goodies recently?