I'm really excited to share with you a couple new products I bought from CHANEL last month. This is only my second time purchasing something from CHANEL, and it has been a really long time since I stopped by the counter (now, I know why), but the one time I decided to stop by, all hell broke loose.
One of the reasons I decided to splurge is because I fell pretty hard for the Soleil Tan de CHANEL which I reviewed last year. I've rediscovered it recently, and cannot seem to put it away. I also deliberately waited until my giveaway has started (and now ended) to actually do this haul so that I don't accidentally ruin the surprise for the 7 day holiday giveaway.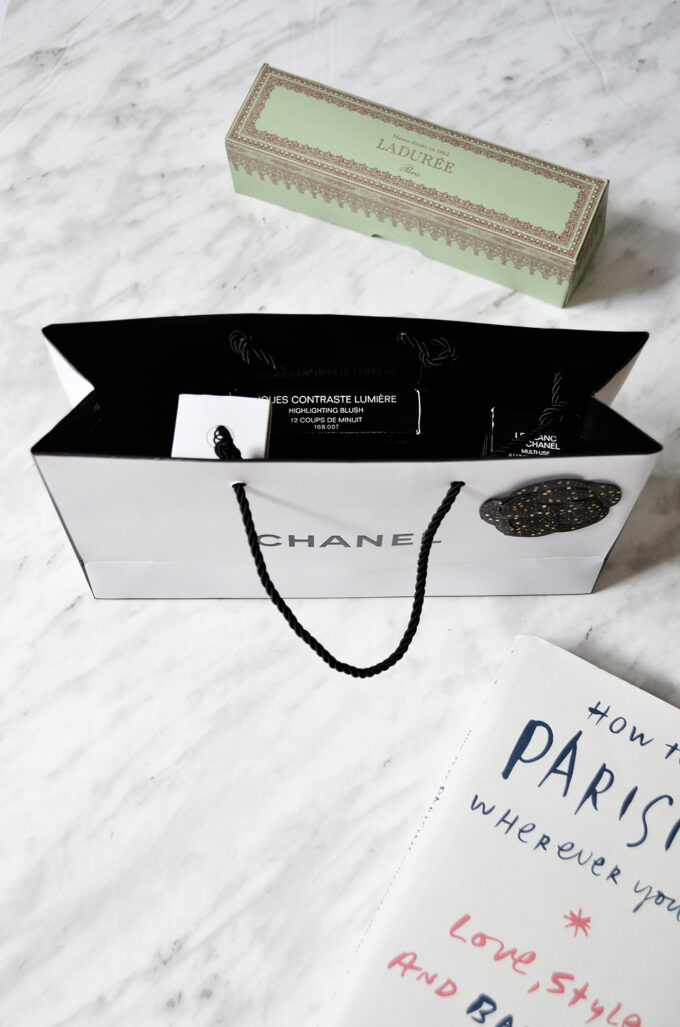 [show_shopthepost_widget id="2346831″]
For a brand that makes such amazing products and has a very sleek and simplistic approach to packaging, I find the glossy finish of lids to be a major flaw. These are seriously magnets for thumbprints, and dust, big no-no's when it comes to displaying these beauties on my vanity!
CHANELVitalumiere Aqua Foundation ($48) – If you have been following my blog for a while, you will know that I love foundations, and I have wanted to pick up one from CHANEL for some time. I picked up the CHANELVitalumiere Aqua Foundation ($48) since it is a very promising foundation based on the amazing reviews on it. This is a light coverage, lightweight foundation that feels like second skin. This isn't a foundation I would normally go for, but I really loved the finish of the GivenchyTeint Couture Foundation which convinced me to give this one a try. I bought the shade 10 Clair which seems to be a promising shade match to my NC25 skintone.
CHANELPerfection Lumiere Foundation ($55) – I also picked up the CHANELPerfection Lumiere Foundation ($55) which is on the other end of the spectrum when it comes to coverage. This foundation is supposedly more medium to fuller coverage and it is a formula that I am more accustomed to. I'm excited to give this a whirl and see how it lives up to the claims! I also bought this foundation in shade 20 Beige.
CHANELVitalumiere Satin Fluid Foundation ($56) – The last liquid foundation I bought was the CHANELVitalumiere Satin Fluid Foundation ($56) which has a moisturizing formula that is supposed to "lift" the skin and give it an amazing radiant glow. I bought this mostly because this would complete my collection of liquid foundations from CHANEL, and I am on an ambitious project to test them all out for you ????
CHANELVitalumière Compact Douceur ($66) – The last foundation I bought is the CHANELVitalumière Compact Douceur ($66) which is the newest compact foundation that is replacing the CHANELVitalumiere Eclat de Chanel Compact Makeup. The Vitalumière Compact Douceur has a creamier texture and works very well with the Vitalumiere Aqua Foundation to add greater coverage on the skin. I also bought a back up of my favourite CHANELSoleil Tan de CHANEL. I cannot praise this product enough for providing a natural, radiant, and healthy sunkissed look on my NC25 skintone. To read my thoughts and review on it, head here!
CHANELLevres Scintillantes Glossimer ($31) – I'll finish off this large haul with two lipglosses, which I bought specifically for the giveaway the CHANELLevres Scintillantes Glossimer ($31). This is a lipgloss that I have heard many amazing things about, mainly since it is one of those beauty cult products and favourites. With 21 amazing and varied shades available, it was hard to narrow down the choice! I managed to narrow it down to the shade Wild Rose and Spark for my lovely readers!
I hope you enjoy reading this haul post and picked up some new beauty ideas for yourself or as gift for your friends or relatives!
What do you think about the products I picked up? Did I pick up too much? Do you have any recommendations for future hauls?
[show_shopthepost_widget id="2346831″]