Compared to previous years, beauty hauls are getting more and more rare on this blog. Aside from the free MAC hauls I've been doing recently, there's been no new addition to my makeup collection. Although I sometimes miss the thrill of a new makeup piece to play with, the benefit in the form of a happier bank account makes it well-worth the effort.
Funny enough, June/July is that time of the year when everything is on sale – seasonal change, anniversary sales, semi-annual sales, basically the time to subtly kick off the next two quarters of spending and I did a bit of damage recently. So thank you Sephora, The Body Shop and MAC for getting me out of this no-spend funk.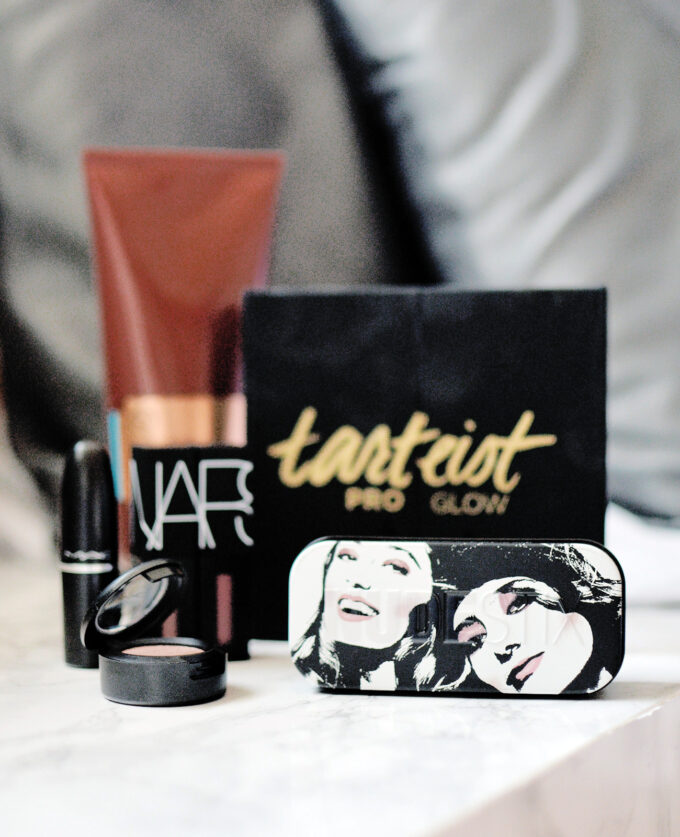 The Body Shop is not a store I regularly venture to but if I see something from their Spa of the World range on sale, then hell yeah, I'll be there. I ended up walking away with two of the The Body ShopMorroccan Rhassoul Body Clay ($24, available here) for $8 apiece, a total bargain compared to the regular price! I've been using this for a few weeks now and I'm very glad I bought two of them because this is such a great product!
From MAC, I did another B2M haul, where I traded 12 empties for 2 pieces. I ended up stocking up on another Pure Zen lipstick (How many backups is bordering on unreasonably obsessive? You tell me!) and repurchased an old favourite, the All that Glitters eyeshadow.
I found a few things at Sephora that I couldn't walk away from. I'm a huge sucker for lip kits and nude lipsticks. I ended up buying two different ones. The first is from NARS which is a brand I've ignored most of the time. The NARSWanted Power Lip Kit ($30, available here) comes with two mini NARSPowermatte Lip Pigment ($30, available here). The colour "Le Freak" is just the most perfect pinky nude colour – it's identical to one of my favourite lipsticks so I'm so stoked about this kit. "American Woman" looked surprisingly good on me despite looking a little too rosy for my liking. Either ways, this seems to be a winner so far!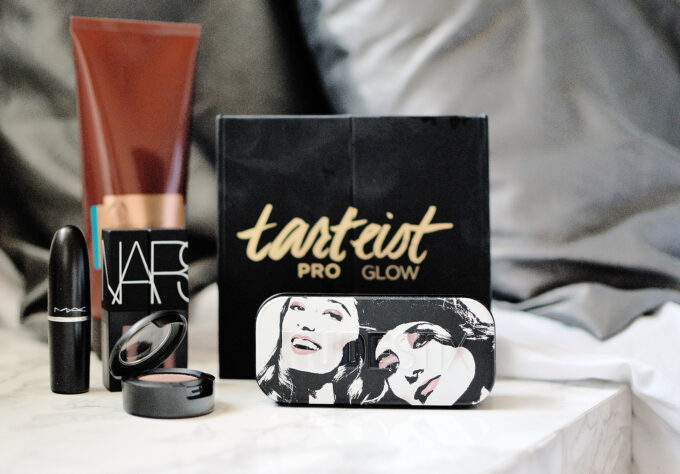 The NudestixGel Colour Lip & Cheek Founders Kit ($28, available here) is one I can't pass up. This Canadian brand makes some of my favourite nude lip colours and the non-sticky, lightweight, scentless formula makes it a staple at my office desk! Although the pencils look small, these actually have the same volume / weight as the full-sized version. Getting 3 for the price of 1 is my favourite kind of deal!
The last item I got from Sephora is part of their Weekly Wow OMG! deal – the TarteTarteist Pro Glow Palette ($29.50, available here) comes with 6 full-sized highlighting/contouring shades and for less than $30, I simply couldn't pass it up! It was sold out online at the time of writing, and though I managed to get the last one in-store, I think it's been opened ???? Seems like I have to return this or exchange it at another store so we'll see!
I know the Nordstrom Anniversary Sale just started recently and I did stop by on the first day of the sale but managed to walk away without anything (Where did this self-control and discipline come from!?) I think I might go back and pick up a value set or two because I love trying new items! I did spy a NARS set that I think is quite worth the bucks!