One of my favourite type of posts is rounding up all of my favourite products in one post. I love sharing my favourite bits and bobs, particularly since I think I have quite a high standard when it comes to performance and functionality. These products totally have my seal kiss of approval for making that high-maintenance look so effortless, and totally low-maintenance.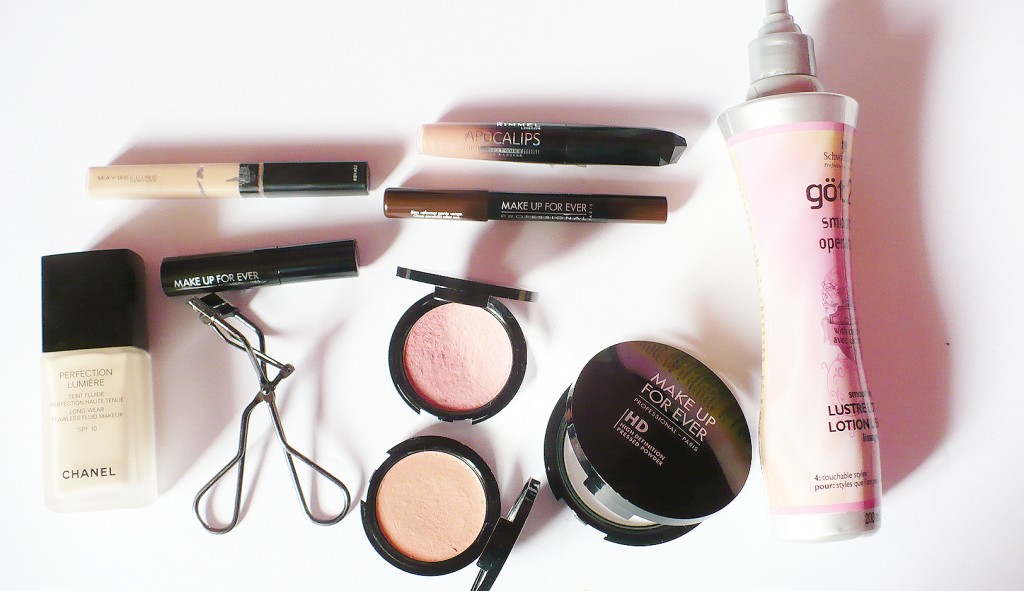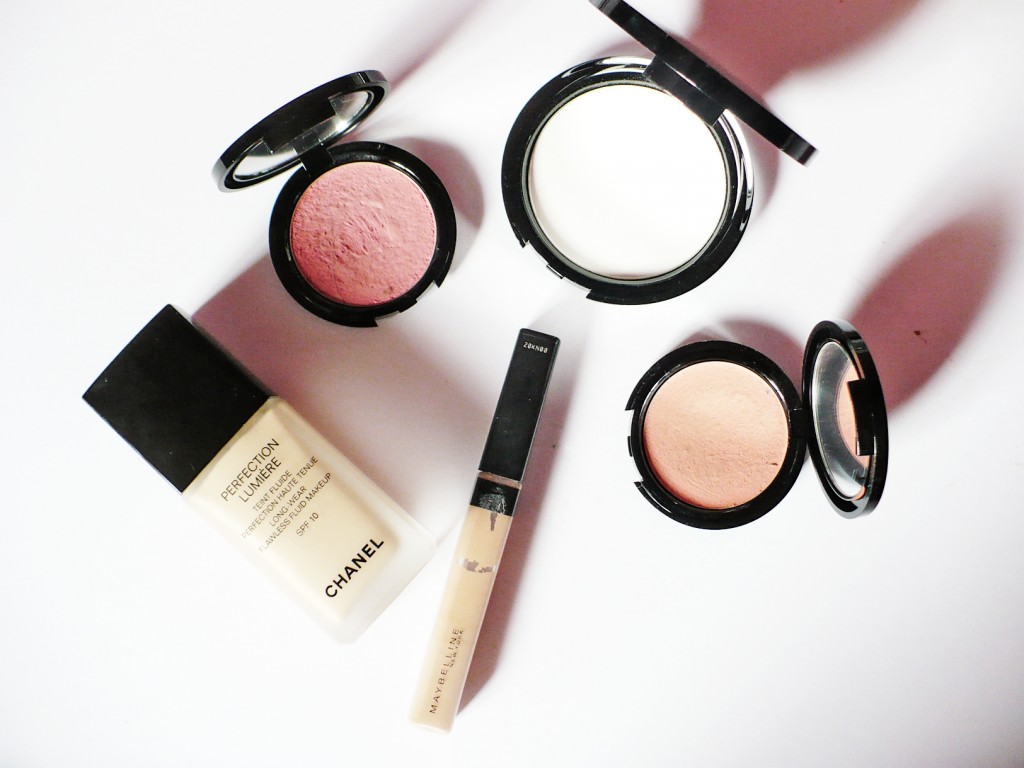 My favourite go-to foundations for the day has been the CHANELPerfection Lumière Foundation ($55). I'm not usually an advocate for wearing super luxurious makeup for day-to-day wear, but I've found that working 10+ hours, my complexion product really needs to withstand all that nature and the office vent system will throw at it. This foundation stays on and looks like skin even at the end of the workday, unlike a few (which I won't mention here) that looks cakey and makeup-like at the end of the day.
My favourite cream blush formula and shade, the Make Up For EverHD Blush in #225 ($31, available here) is seriously something I cannot put away. It imparts to most natural-looking flush on my cheeks that doesn't look too much on the skin. Though I received one from a press event in February, I loved the blush so much that I purchased 5 more. And they aren't cheap at $31 a piece. #225 is a warm-toned pink that looks so flattering on my NC25 skintone.
Let's not forget the good drugstore bits though! The MaybellineFit Me Concealer ($8.99, available here) was a surprise favourite that I can't seem to put away. Great coverage, creamy texture and formula, and best of all? It costs less than $10 (Oh, and I've heard that it's also a dupe for the NARS Creamy Concealer!)
The Make Up For EverHD Pressed Powder ($41, available here) doesn't feel or look like it's there and it doesn't settle over any areas/dry patches on the skin. The powder sets the makeup while leaving the skin looking like skin. If you have a foundation that is already making your skin look really good (i.e. dewiness, healthy/radiant glow), this powder won't take away from it.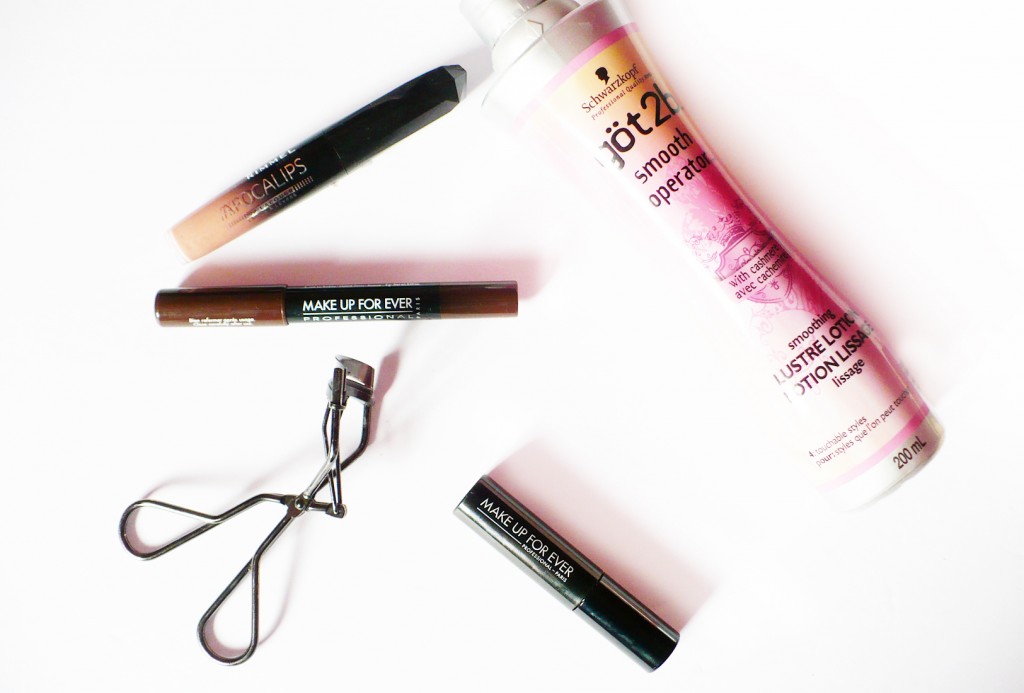 Two Make Up For Ever Aqua products are on top of my list for summer-proof makeup. For those not familiar with Make Up For Ever's Aqua range, these are basically formulated to be waterproof, smudge-proof, and crease-proof. Though initially I was a skeptic, I am now officially a convert as they have totally withstood the tears, sweat, and downpour. No joke.
The Make Up For EverAqua Shadow in #2E ($24, available here) and the Make Up For EverSmoky Extravagant Mascara ($28, available here). The Aqua Shadow is a jumbo eyeshadow stick pencil, and #2E, a matte brown, is the perfect eyeliner colour that doesn't look too intense for the office. I have been hooked with the Smoky Extravagant Mascara, a high-end mascara that I would not have purchased if it wasn't for a little sample that I got from a VIB Event a while ago. The cone shaped brush coats your lashes like PB&J, and the formula ensures all-day application. Tears, sweat, and water ain't going to move these products off your face. Believe me, I've tried.
For the best curl that could ever grace my lashes, a foolproof tool is the ShiseidoEyelash Curler ($22, available here). I've tried both the Shiseido and Shu version and though they both have their own merits, I found that the Shiseido version fits my eye shape a lot better. This little baby has lasted me for 2+ years, and it's still going strong. Worth every penny.
The RimmelApocalips Lip Lacquer in Phenomenon ($12.37, available here) is a beautiful lip gloss/balm hybrid. I didn't really buy into the hype initially as I've been "burned" a couple of times with supposedly good quality lip products. I was surprised at how amazing this looks on my lips – the right kind of nude lip shade that works on an everyday basis. The formula makes it perfect for everyday wear, as it is absolutely lightweight, doesn't feel sticky, but doesn't last too long on the lips. I can overlook that lack of long-lastingness though as the colour and how comfortable it feels on the lips.
To keep my hair hydrated, I slather on my favourite hair lotion ever invented, the Got2B Smooth Operator Lustre Lotion ($7.99, available here). Can we please take a moment to appreciate, that this $8 drugstore hair tool is enough to detangle, de-frizz, and hydrate my hair on a daily basis? My hair drinks this stuff, and I am only too happy to oblige!
Have you tried any of these product? What are your favourite everyday makeup pieces? As always, I'd love to hear your thoughts! Share with me comment section or through Twitter or Instagram!