The Sephora Collection brand / section consisting of Sephora's own makeup line and tools is often under-appreciated and overlooked as we buy boatloads of Urban Decay, Dior, and Too Faced. I've found that this section is often home to little treasures, dupes of beauty favourites often sold at a fraction of the price of the original.
I'm not always the biggest advocates of buying dupes since the quality and unique product proposition can often be hard to duplicate. For beauty tools that are relatively simple, I don't mind forgoing the original, and figured that Sephora's relatively generous return policy will help should I choose to return it at some point if the product doesn't live up to the hype.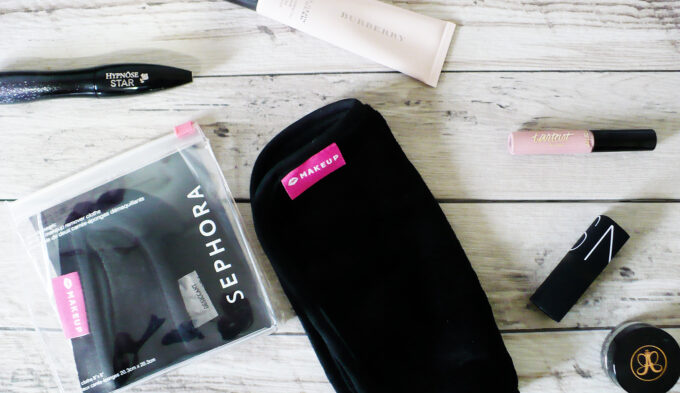 A couple of months ago when I went to IMATS, I discovered this new product called the Original Makeup Eraser ($23, available here) which intrigued me as it is a reusable wash cloth that claims to remove makeup with just water! I didn't buy it then, but saw that it had popped up on Sephora leading me to think that it was the perfect replacement to tubes of cleansers and packs of makeup removing wipes that adds a lot of bulk and weight in my suitcase whenever I was travelling.
What is it?
At $23 for the cloth and my skepticism of the product's efficacy, I wasn't ready to make the purchase. However, browsing the Sephora Collection website, I came across the Sephora CollectionBlack Magic Makeup Remover Cloths ($15, available here) which looked like a perfect dupe. It wasn't until a couple of months later that the product came back in stock so when I did, I immediately jumped the gun and bought 2 of them.
Each set / pouch comes with 2 square, insanely soft wash cloths that promises to remove all traces of makeup, and oils with just a bit of warm water. I was skeptical, but the glowing praises on the website seemed promising and the fact that you get 2 cloths for only $15, I couldn't pass up the chance to try it, especially since it's been out of stock since it launched.
The black cloth ensures that there won't be any lingering stains on it. You can wash it by hand for daily spot-cleansing, and wash it in the washing machine for a deeper cleanse once in a while. Having 2 cloths ensures that you can still be using one when the other is in the wash cycle, and the pouch doubles as a carrying case for travelling.
Does it really work?
I was quite surprised to see that this cloth actually worked, even on hard to remove makeup like waterproof mascara, and lash glue. I wear a whole lot of foundation and concealer every day so removing it with just warm water and a cloth is so much more convenient when I come home late from work. The makeup cloth is so soft, that I'm sure this will be suitable for those with sensitive skin or if you are going through a really bad skin day. I go through makeup wipes and bottles of Bioderma Micellar solution like crazy and this has ended up replacing them completely. I only use a cleanser every other day, and only 2-3x a week to deep-cleanse if I feel my skin is acting up or not feeling properly cleansed.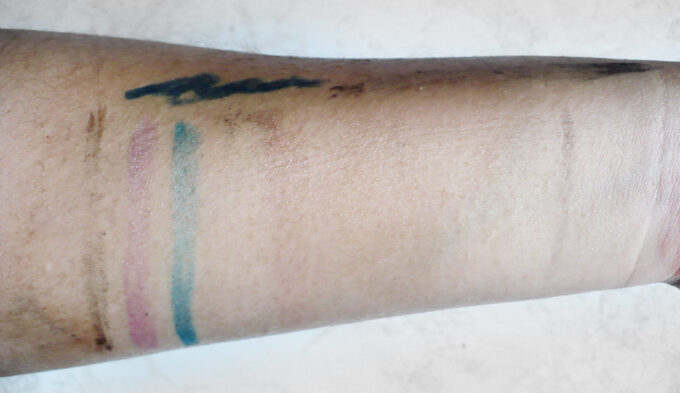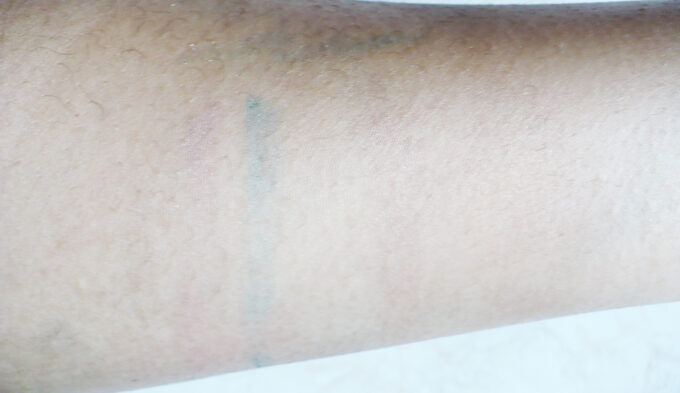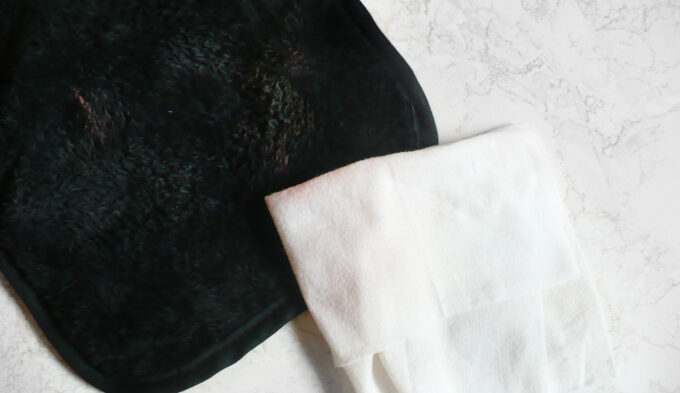 The other benefit from having a second cloth as backup is to use it as a brush cleanser instead of buying the overpriced Sigma Beauty "oven mitt" brush cleanser or using overpriced brush cleansers to spot clean my makeup brushes after every day use.
You know that I travel all the time, and with airline restrictions in carrying liquids/gels over 100ml, this has saved me a lot of space in my carry-on liquid bag. I can now forego bringing cleanser (or bring a smaller amount since I only have to use it every other day rather than everyday) for this instead!
How do I keep it clean?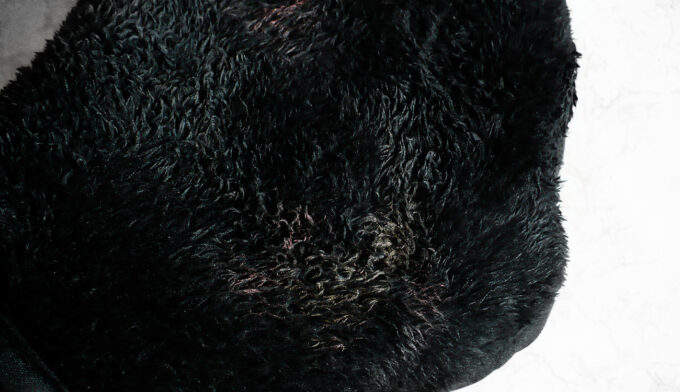 Keeping the cloth clean is so simple and doesn't take any extra work that makes the $15 even all that much more worthwhile. After every use, I rinse it using a bar of soap or handsoap to get the gunk out. Every couple of days, I'll use a bit of my face cleanser to do a proper "deep cleanse" and once every 2 weeks, I'll add it in my laundry load for a proper, thorough cleanse. Let it air dry in an airy space the way you would a body or face towel.
For me, this cloth replaces the money spent on buying cleanser. That's been quite a bit of money saved up to go towards travelling or other pursuits when I'm not busy buying a $40 makeup cleanser. Plus, this cloth will likely last a very long time, making your $15 feel like a drop in a bucket in terms of long-term use and return on your purchase!
The product is currently out of stock again at the time I wrote up and published this post. It's worthwhile to set up notifications/get updates for when this product comes back in stock because it is so worth the price! Although I still have a bunch of makeup remover wipes and cleansers at home, I expect that purchase behaviour to stop after purchasing this cloth.
What do you think of a makeup remover cloth that removes makeup with just warm water? Would you try this?