If your wallet's barely survived this year's summer collections and just recovering from the Sephora sale shopping madness, then I apologize in advance, because I'm about to add a few more things to your list! This summer we'll be seeing the expansion of the Dior Diorshow collection with 6 new products that will get you ready for any occasion this season!
Dior's beauty range has always been one of the most consistently splurge-worthy collection I've ever come across. I am a huge fan of their Diorskin Star and Diorskin Forever Foundations, not to mention the many lip products (the Rouge Baume remains to be my top formula of all time!) For me, Dior is the brand I turn to when I'm preparing for a special occasion makeup – think weddings, convocation / graduation pictures. Special milestones should be celebrated with Dior!
The Diorshow collection focuses exclusively on products for the eyes. The Dior Diorshow collection will be available as of May 2016 at Dior counters (including Sephora, Holt Renfrew, and The Bay) across Canada!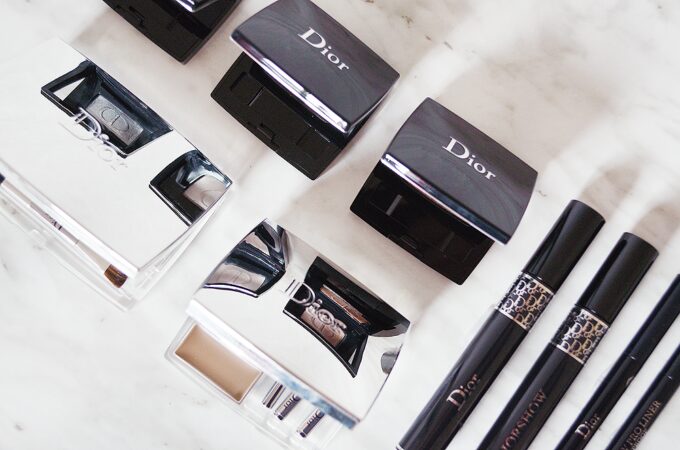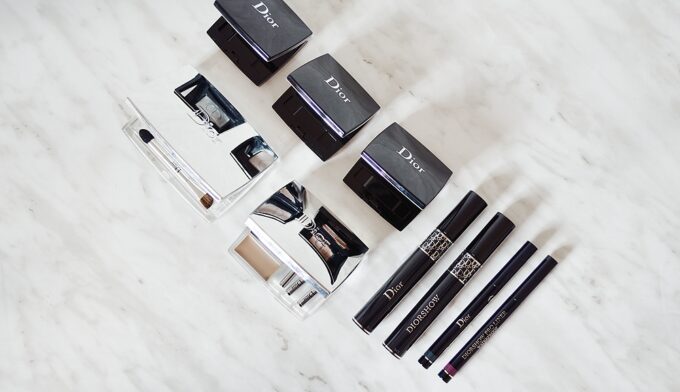 Dior Diorshow Mono Eyeshadow
The DiorDiorshow Mono Eyeshadow ($36) is a brand new collection of single eyeshadow palettes with 9 top notch, fashion-inspired shades with a new look and formula! The nine shades have varying finishes – satin, matte, glittery so there's something to suit your preference!
The long-lasting, buildable formula applies easily on the skin and blends like a dream. Each shade in this collection was created to complement the sophisticated look of Dior's runway design. The colours are heavily biased towards satin finishes (7 of them in fact!) and I can't help but find this design very similar to another iconic French brand, the CHANEL mono eyeshadows – with the full mirror, couture logo stamped on the eyeshadow. Note that these eyeshadows are not available at Sephora – they can be found at other Dior counters including The Bay, Holt Renfrew, Shoppers Drug Mart for a limited time!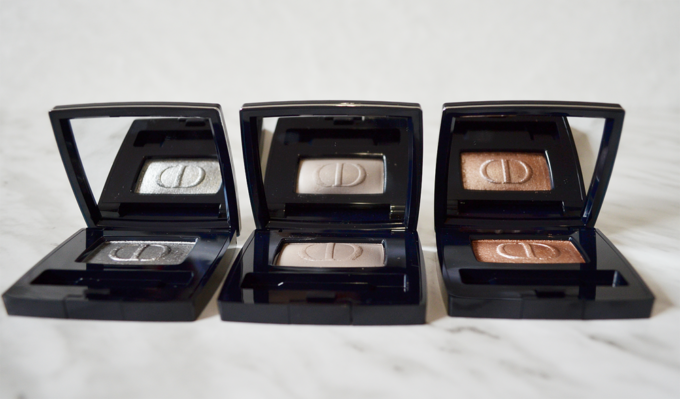 The 7 colours with satin finish are:
#554 Minimalism – greige
#530 Gallery – buttery taupe
#573 Mineral – a warm butterscotch
#826 Backstagr – a delicate pink
#756 Front Row – a soft mauve
#980 Atmosphere – a blue violet
#994 Power – a deep lavender
The remaining family are:
#296 Show (glitter) – a sparkling intense navy (not available in Canada)
#658 Cosmopolite (lamé) – timeless gold
Dior Diorshow Mascara
The legendary DiorDiorshow Mascara ($36, available here) which was reborn in June 2015 which saw the launch of 4 shades: Black (#090), Brown (#698), Purpple (#168), Blue (#258). The mascara range features a breakthrough air-lock technology, a deep-condition and "stayfresh" formula which makes it incredibly gentle on the eyes while maximizing the impact on the lashes. The iconic XXL brush helps it grab microfibers for that lash extension effect!
For 2016, we are seeing 4 new colour additions to the family:
#862 Magenta
#282 Navy
#082 Anthracite
#772 Mahogany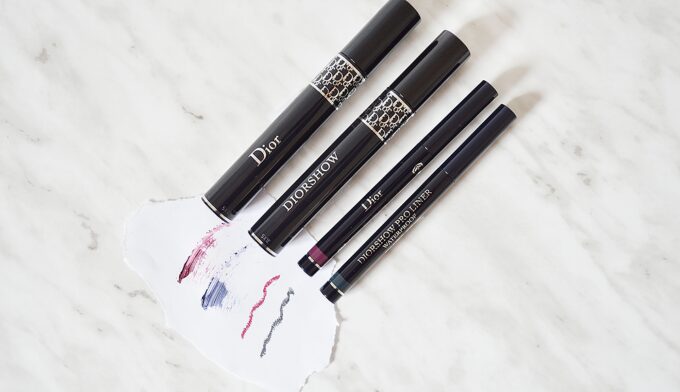 Dior Diorshow Pro Liner
The DiorDiorshow Pro Liner ($36, available here) is a hybrid eyeliner that's as easy to apply as a pencil eyeliner but applies (glides) like a fine-tip pen eyeliner with the colour payoff of a cream liner. This hybrid eyeliner features an angled "Smart Lead" tip allowing for a precise application and ease of controlling the intensity and thickness of the eyeliner. The formula is waterproof and formulated for maximum pigmentation and wear! The four colours in the collection are identical to the four additions of the Diorshow mascara!
Dior All-In-Brow Long-Wear Brow Contour Kit
Joining the bandwagon, Dior has brought out the DiorAll-In-Brow Long-Wear Brow Contour Kit ($64, available here), an eyebrow kit that includes two brow colours and a brow wax. The kits come in two colours, Blonde and Brown and I am swatching the Brown one which suits my NC25 skintone well.
Each kit comes with a light and dark brow powders which is meant to allow you to create an ombre effect (I didn't know this was a thing!) or use just one of the colours. The kit also comes with two angled brushes, and a brow brush.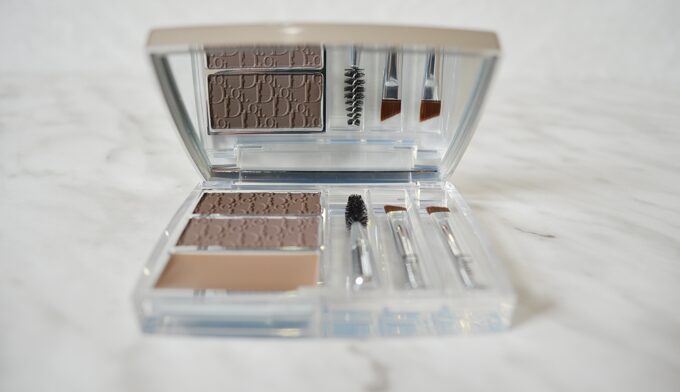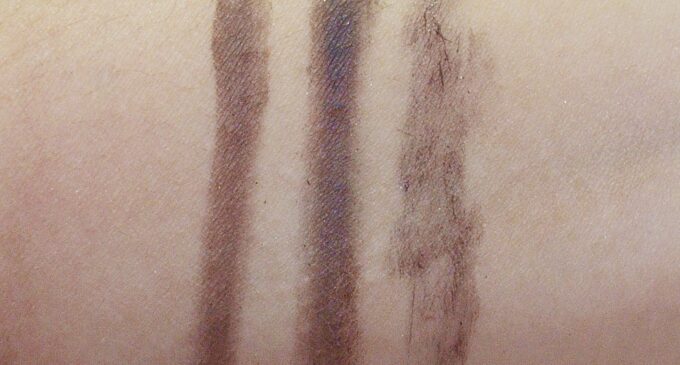 Other products that are part of the Dior Diorshow Collection for 2016 includes:
Dior Diorshow Maximizer 3D – Triple Volume Plumping Lash Primer ($37, available here)
Dior Diorshow Brow Styler – Ultra Fine Precision Brow Pencil ($36, available here)
The line up for the upcoming Dior launches are so exciting! With so many different products to choose from (You've got the limited edition Milky Dots collection, the Backstage Pro Favourites) let me know what you're most excited about seeing!
---
Disclaimer:
This post features product(s) provided for editorial consideration. All opinions are my own. For more information about my review policy, please
click here
.
---