When the CoverFXCustom Drops ($56, sephora.ca) first launched, I was immediately intrigued. Let's be honest here, complexion products that involves colour matching is the hardest thing to get right, no matter how many times you get shade matched at Sephora or MAC. If I could add up all the money wasted spent on buying foundation and concealers that turned out to be the wrong shade… well, that's going to be a story for another day.
"Coverage isn't enough? Bought a foundation in the wrong undertone, and can't return it? Formula is perfect, but the shade is just a bit off? Wished your BB cream was slightly more pigmented but not as pigmented as a CC cream?"
If this sounds like you, you need to read on, and get your credit cards out.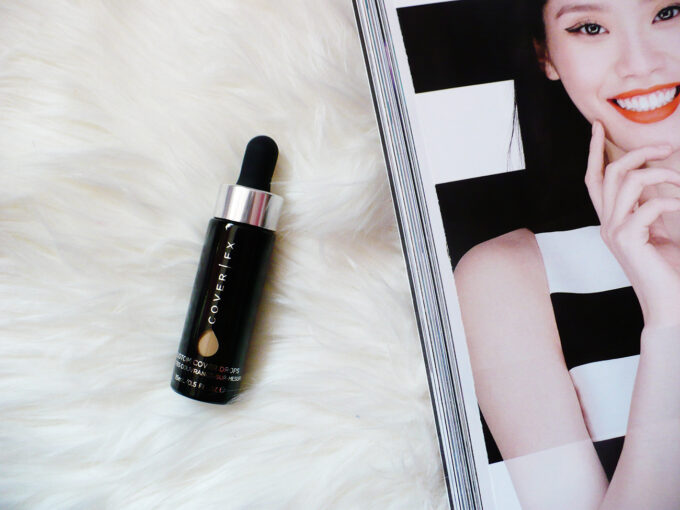 CoverFX Custom Drops
Essentially, this product is a concentrated pigment that allows you to transform the products (and I'm being deliberately vague here because you can absolutely use anything as a base – more on that in a little bit) and turn it into a high-performing or better performing product. It comes with 0.5oz of product, which is about half of the standard size of a foundation, in a price range of high-end foundations. Don't let the price deter you though – the fact that you only need 1-2 drops of this product at most, means that this will likely last you much longer than your average foundation.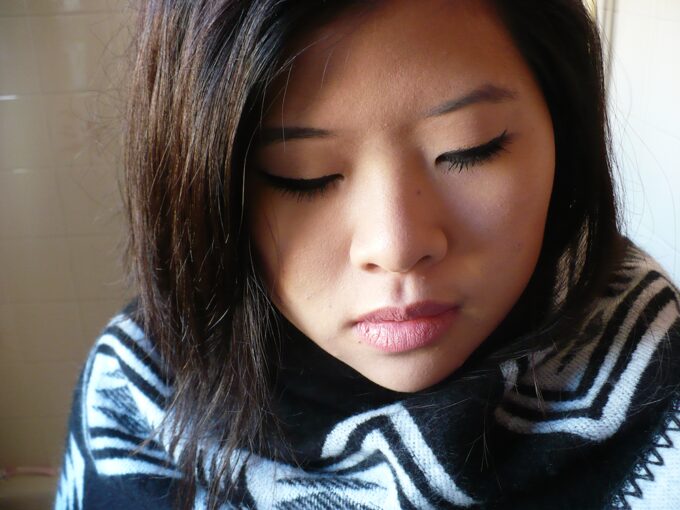 The applicator itself is a dropper which is key when using products like it. The CoverFX Custom Drops isn't meant to be used on its own as it needs a "base" in the form of moisturizer, primers, or even an existing foundation. On the product page, the recommended amount of usage is anywhere from 1-4 drops with 4 drops providing the most amount of coverage.
You can mix this pigment with literally anything your heart desires. If you've ever wanted to mix your own drink here's a chance to be your own mixologist instead! Here are some combinations to get you started:
CoverFX Custom Drops + Moisturizer = Lightweight tinted moisturizer / BB Cream
CoverFX Custom Drops (2-4 drops) + Foundation = Fuller coverage
CoverFX Custom Drops (1-4 drops) + Primer = Long lasting foundation
CoverFX Custom Drops + Foundation = More coverage/correcting foundation
I have been using the CoverFX Custom Drops as #4 and it has saved plenty of foundations that I had been ready to throw out in the past. My colour is N30, which is a slightly darker match for my NC25 skintone but has a lot of yellow tones, and this was something I did deliberately. I knew that a lot of the foundations I have are 1) slightly too pink, 2) too sheer or 3) just a little too light since I got a little bit of tan. I chose NC25 to correct these foundations and it has been a dream! My expensive GivenchyTeint Couture Fluid Foundation which I have added to the blog sale pile is now back in action again. My Make Up For EverMat Velvet+ and HD Foundation #117 which could only be used in 3 months out of the entire year (because it was too light) can be used throughout the year.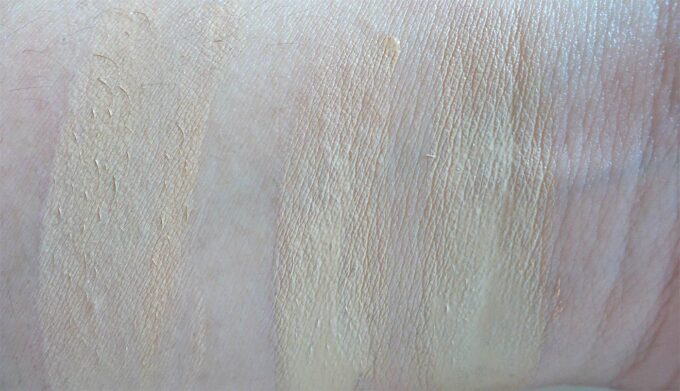 Price-wise, $44 isn't cheap, but I think it's a fair price considering how many old products you can salvage or "new products" that you can make out of it (i.e. your very own customized colour). You can also mix different CoverFX Custom Drops shades to come to your perfect colour if you haven't been able to find your "right" colour.
You can tell from my face shot above that this product doesn't add any bulk to even the most full-coverage foundation (I mixed the CoverFX Custom Drops with the Make Up For Ever Mat Velvet+). The CoverFX Custom Drops doesn't dry out my skin or alter how the "base" product performed at all, which is a huge win for the CoverFX Custom Drops.
CoverFX is a brand that's near and dear to my heart – this specialized cosmetic range was initially designed as makeup for those who cannot wear regular makeup. Who can't wear regular makeup you ask? Well, those with extremely sensitive skin (or suffering from skin disorders), or those who have just undergone surgery (whether cosmetic or health-related), and want to feel confident about their looks. I turned to this brand when I had a terrible acne/hyperpigmentation issue back in my university days and their Full Cover Foundation (which has since been reformulated), gave me back my skin confidence!
The brand has slowly made their way to becoming less specialized and more mainstream, but that doesn't mean that they've sacrificed the quality of the products or stopped innovating. They are just bringing those innovations to a bigger audience and I am so excited about it!
Makeup Menu
Face: CoverFX Custom Drops N30 + Make Up For Ever Mat Velvet #35
Lips: MAC Boldly Bare Lipliner
Eyes: Stila Stay All Day Waterproof Eyeliner
Have you tried the CoverFX Custom Drops? What do you think of this new beauty innovation?