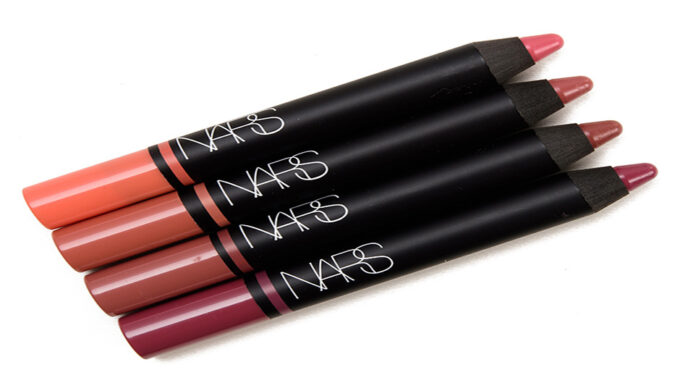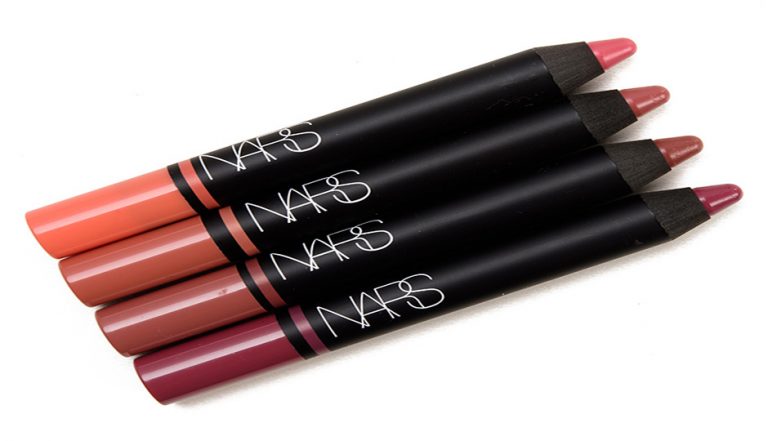 The only item I knew I wanted from the recent Nordstrom Anniversary Sale was the NNARSNaked Paradise Lip Pencil Coffret ($48, NordStrom). I'm not usually a huge NARS fan, finding most of their range to be average and colour-wise, not as skintone-friendly as I liked for everyday use. But the lip products! Between these Satin Lip Pencils and the Powermatte Lip Pigment, I'm sold on them! So when Nordstrom had these sets as part of their sale, I knew it was a must-buy item for me!
The NARSNaked Paradise Lip Pencil Coffret comes with four full-sized (!) lip pencils. Although I sort of wished the colours were more nude but the selection is sufficiently satisfactory that I didn't mind if I used 3 of the 4 colours more often than not. Plus the formula is pretty impressive for the price, so I wasn't too bummed about the lack of use of the other colour.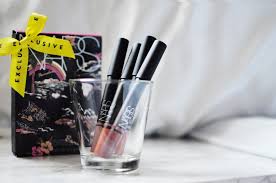 The formula of these satin lip pencil is impressive: lightweight, unscented, and sufficiently pigmented that you don't have to re-apply.
I like the ease of lip-pencil application (as it's very low-maintenance) and the formula that's decently long-wearing that you really don't have to reapply as often. The colour does go away when you're eating but drinking tend to wipe the colour off a bit.
I've always enjoyed pencil-style lipstick – Nudestix is usually my go-to brand but I kind of like the prestige of the NARS brand every once in a while. Especially since I love their Powermatte Lip Pigment formula so much!
This coffret is an excellent way to try out NARS lip formula at a bargain if you've been wondering or shopping around for new lip products to try out. Even as a treat to yourself, this is one value set that won't break the bank! I quite enjoy the colour selection in this coffret and it think it shows the consistency of formula in the colour range from the subtle nude shades to the bright blue-based pink. I can see myself getting a lot of good use out of the set for everyday wear!
Will you be trying out the new NARS Naked Paradise Lip Pencil Coffret from Nordstrom?