One the most exciting launches from the ClarinsFall 2017 Graphik Collection is the new ClarinsOmbre Matte Iridescent ($26, available here). I'm not one to talk about specific items in a collection unless that product truly deserves it and you can bet that the Ombre Matte Iridescent absolutely does.
A few months ago, I wrote about the Ombre Iridescente so I got quite excited to see a matte version of my beloved one-formula-does-it-all product get a matte treatment that is really kicking ass! Keep reading and I hope it convinces you to pop by the store and swatch it if you can!
The ClarinsBlush Prodige is available at: Shoppers Drug Mart • The Bay • Nordstrom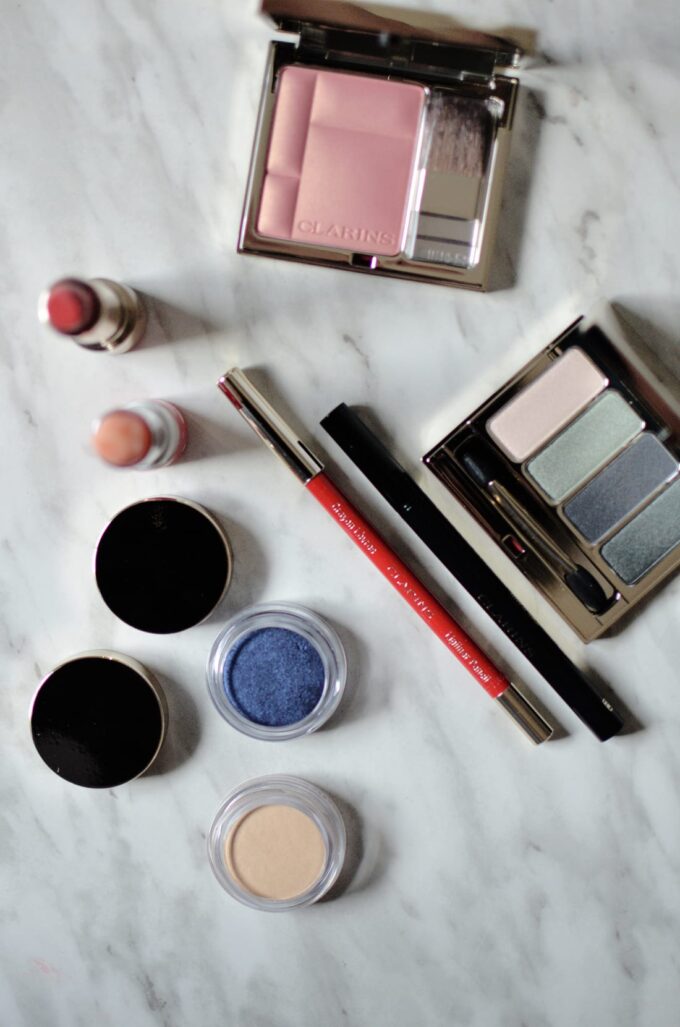 Matte with an Oomph!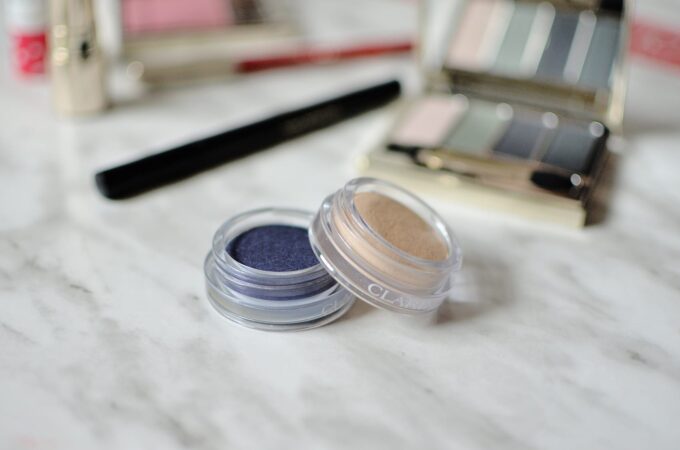 When I think of matte colours, I think of everyday, easy-to-wear colours. Anything too bold can quickly be very chalky and powdery. I haven't had much luck with matte colours except from the Make up For Ever Artist Shadow formula. It came as a surprise to me that Clarins opted to release two very different shades in their Graphik collection – an eggshell ivory shade, and a bold, statement-making dark blue shade.
The Ombre Iridescent formula features a cream-to-powder formulation that delivers pigmentation, ease of wear, long wear time and a polished look. It's one of those products that appear expensive when you first buy it but will totally pay off once you start using it. I can't even begin to tell you how quickly this product replaced all other powder eyeshadows I have in my collection. If we were talking about cost per use, I can immediately tell you that this eyeshadow is getting a lot more use than the rest of my eyeshadow collection combined, and that's not an exaggeration!

The matte formula of the Ombre Matte Iridescent delivers as well as the original did. The two colours I have are highly pigmented, wears without much fall out, and stays vibrant throughout the day. I have been obsessed with the navy blue shade – it's a fabulous all over colour, particularly for the holidays! As much as I love gold/cranberry/greens/burgundy for the holiday season, I think blues like these make a statement and totally gets a holiday conversation going!
The Ombre Matte Iridescent is applied easily with either your fingers or a brush. I like a flat paddle brush but for a more diffused look, a blender brush wears just as well. I really like wearing the eggshell colour as a highlighter and on my skintone, it almost disappears because of how similar the colour is against my skin. The navy blue shade wear incredibly well without a primer or a base, so I can imagine how much more pizzazz you're going to get with a light base underneath!
Similar to the Ombre Iridescent, this product is a slightly more bargain buy if you're in the market for the expensive CHANELIllusion d'Ombre or GivenchyOmbre Couture Eyeshadow. If you've been looking for a more high-quality version to the drugstore offerings, give these a try – you might end up liking it way more than you thought!
The Makeup Look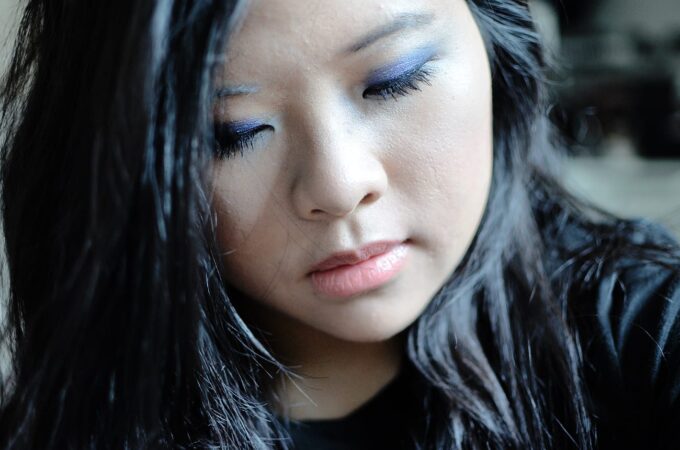 Eye Makeup:Ombre Matte Iridescente in #10 Midnight Blue all over the lid, a dark brown in the outer-v corner, and the highlighter shade from the 4 Colour Eyeshadow Palette for the inner corner
Mascara/Liner: MAC Extra Dimension Mascara, and Clarins Graphic Ink Liner
Foundation: Wet n Wild Photo Focus Foundation in Buff Beige
Blush/Bronzer: Essence Makeup Shape Your Face contour shade, and the Clarins Blush Prodige
Lips: MAC Cosmetics Lipstick in Pleasureseeker
Have you tried the new Clarins Ombre Matte Iridescente?
---
Disclaimer:
This post features product(s) provided for editorial consideration. All opinions are my own. For more information about my review policy, please
click here
.
---