Liquid lipsticks have been all the rage for the past few months, and the new launches we've been seeing doesn't indicate it going away any time soon. When one of my all time brand decided to launch its take on these liquid lipsticks, I was keen to give them a go and share my thoughts with you. If you can't seem to find the liquid lipstick formula that's just right for you, you'll want to give the Make Up For EverArtist Liquid Matte ($25, available here) a go because it's changed my whole liquid lipstick game for the better!
Combining my favourite colour theme (nudes) and a kickass formula, the Make Up For EverArtist Liquid Matte should be on your shopping list the next time you go to Sephora. At the very least, swatch them and test them in-store – the comfort factor and pigmentation will really make you want to forget other offerings!
The Make Up For EverArtist Liquid Matte is available at: Sephora •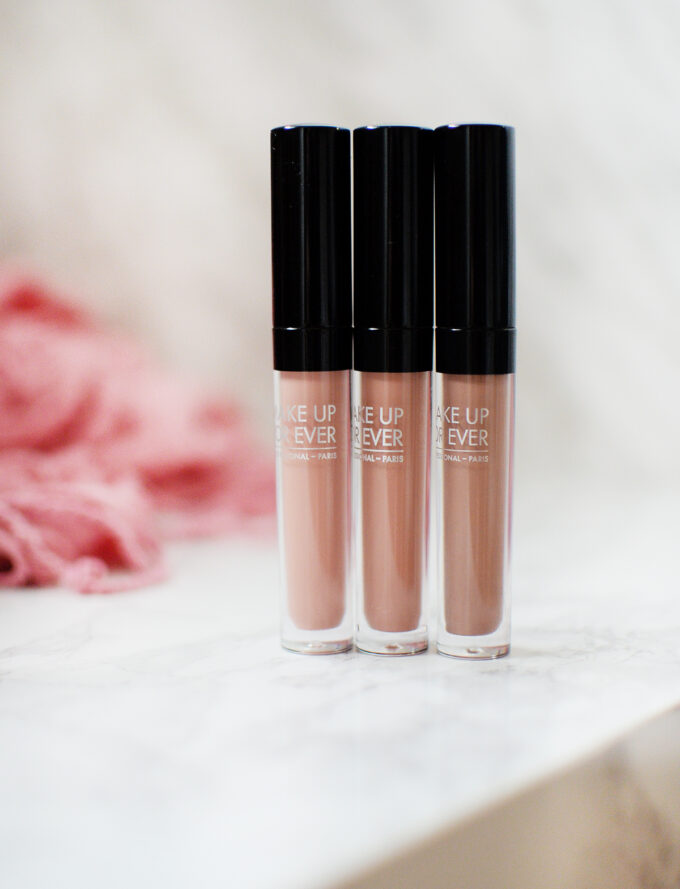 The new Make Up For EverArtist Liquid Matte comes in six nude-ish colours ranging from rosy nude to beige-brown. The colour palette is not for everyone particularly those who are looking for bolder colours and more variety but here's to hoping that we'll be seeing colour extension from a brand that's known to launch 20+ shades in a singe product range!
I've tried a number of liquid lipstick formulas in the past from Wet n WildLiquid Catsuit Matte Lipstick, TarteTarteist Lip Paint and the original Too FacedMelted Liquified Long Wear Lipstick. All of them, with the exception of Wet n Wild's offering seemed a little average to me – the formula gets crusty, feel heavy and drying on the lips after a few hours of wear. I didn't find the formula all that long lasting on me either. As a result, I haven't been all that excited and keen about this trend.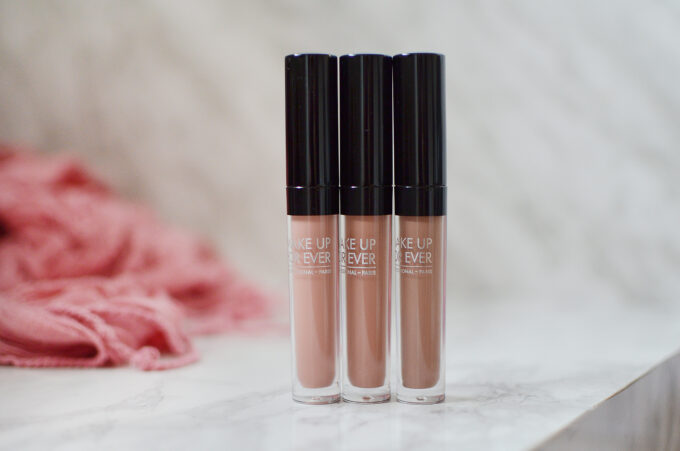 Make Up For Ever Artist Liquid Matte Formula & Wear
The Make Up For EverArtist Liquid Matte combines the best of its lip formula know-how and created a range of liquid lipsticks that has a creamy consistency and hydrating formula ensuring the perfect comfort and wear. Having tried a variety of formula from drugstore to high end, I can confidently say if you're looking for the comfort factor, the Make Up For EverArtist Liquid Matte will not disappoint!
The formula is creamy, easy to spread and doesn't dry down too quickly so you can fix any mistakes quickly and easily. I find that one coat / layer is sufficient to get that matte finish, and slanted tip makes it convenient to apply the product precisely.
The formula almost has a cushiony feel on the lip – it settles on the lips but doesn't draw out the lines or chapped skin. It has beeswax, avocado oil and glycerin that makes the formula so creamy and hydrating on the lips. I also get a longer-than-average wear time out of these. I am used to reapplying lip products after 3-4 hours and after I eat or drink, these seem to hold out a little longer! When I do reapply, the formula doesn't ever feel too much or too heavy on the lips!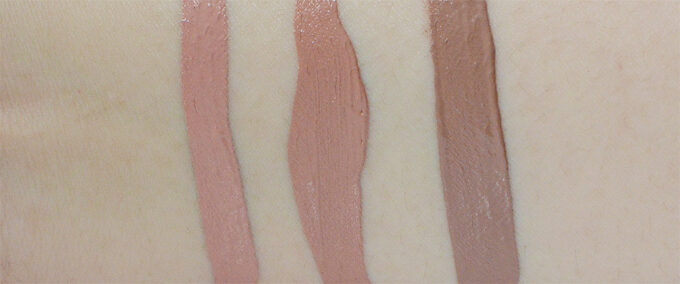 Colours
I have 3 of the 6 colours swatched here for you and I can say that these neutrals are going to be staples in your collection! Here are the six colours (bolded are the ones I have):
101 – Cream Beige
103 – Warm Beige ** applies more pink than beige
105 – Rosewood
107 – Neutral Beige
109 – Praline
203 – Cold Pink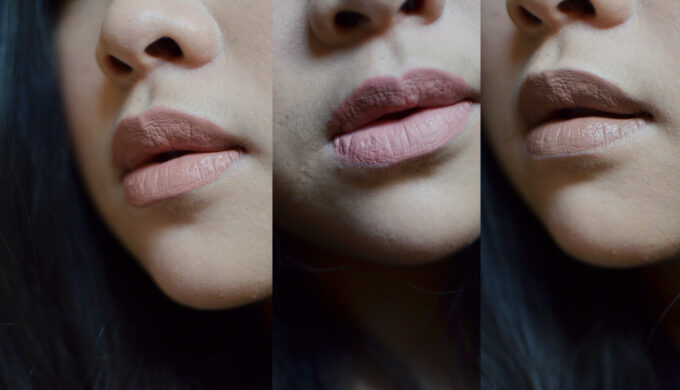 Overall, thank you Make Up For Ever for releasing a range of liquid lipsticks that I can love and wear regularly without stressing out over the prep work for my lips! If you haven't found a liquid lipstick formula that you like, give these a go – you might end up discovering "the one".
---
Disclaimer:
This post features product(s) provided for editorial consideration. All opinions are my own. For more information about my review policy, please
click here
.
---