I just discovered that you can receive a free gift plus 30% off any Physician's Formula purchase through this discount page. Definitely worth taking advantage of if you haven't placed an order yet!
Best Pick
Good Choice
Don't Miss
Also Consider
Physicians Formula Murumuru Butter Bronzer | Bronzer Face Powder Makeup | Dermatologist Approved
Physicians Formula The Healthy Foundation LC1 Light-Cool | Hydrating Liquid, Natural Finish |…
Physicians Formula Organic Wear 100% Natural Origin Bb Bigger! Better! Lashes! Mascara, Ultra Black,…
Physicians Formula Super CC Powder Foundation Color Correction and Care CC+, Light/Medium, Anti…
Best Pick
Physicians Formula Murumuru Butter Bronzer | Bronzer Face Powder Makeup | Dermatologist Approved
Good Choice
Physicians Formula The Healthy Foundation LC1 Light-Cool | Hydrating Liquid, Natural Finish |…
Don't Miss
Physicians Formula Organic Wear 100% Natural Origin Bb Bigger! Better! Lashes! Mascara, Ultra Black,…
Also Consider
Physicians Formula Super CC Powder Foundation Color Correction and Care CC+, Light/Medium, Anti…
In this review of Physicians Formula, it's time to take a look at the well-respected beauty brand to see what it's all about.
Here's a quick guide to the sections in this review:
Review of Physicians Formula Products
To get a clear view of the quality of Physicians Formula, I decided to order 7 of their products. Some are best-sellers, some are recommendations from friends or other beauty-bloggers.
So, without further ado, allow me to present my honest evaluation of all-organic products from Physicians Formula.
1. Murumuru Butter Bronzer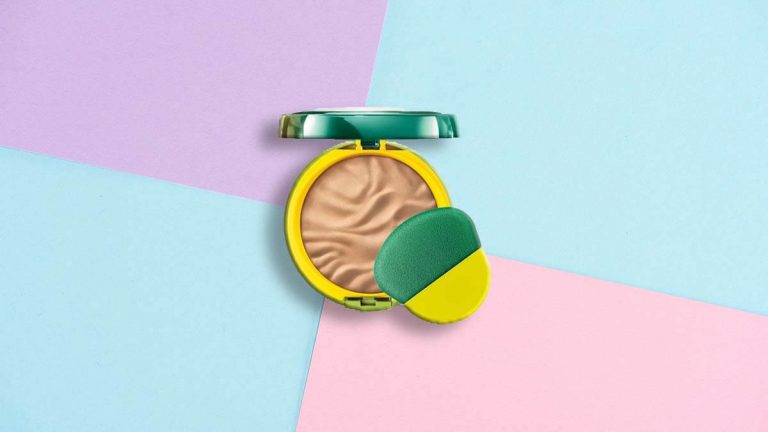 And we are off to a flying start! This is the most popular product of the Butter line from Physicians Formula. And, it quickly becomes easy to see why it is so well-liked.

Right off the bat, the bronzer makes a positive first impression. How? The smell! I'm getting vibes of sipping a Pina Colada and enjoying a beautiful sunset in Hawaii. And, this is coming from someone who usually hates any kind of fragrance in her skincare.

But, let's be honest here, we ladies do not choose bronzers based on a fragrance. So, time to get to the meat of the matter.
Luckily, in this case, the positive first impressions were a sign of more good things to come.
To be honest, despite my initial excitement, the fragrance left me feeling skeptical as well. Heavy fragrance equals heavy product, right?
On the contrary, The Butter Bronzer feels very-very light. This is amazing because so many bronzers fall flat in this category.
In my case, the products that look great usually do not FEEL great.

And, what's the use of having a well-toned, natural-looking glow if you feel as if you are wearing a layer of chocolate cake on your face?

The Butter Bronzer has no such issues. It lasts a whole day while feeling very light on the face. And, most importantly, no unexpected rash-alerts the day after!

As far as bronzers go, I might just have found my new favorite.
2. The Healthy Foundation SPF 20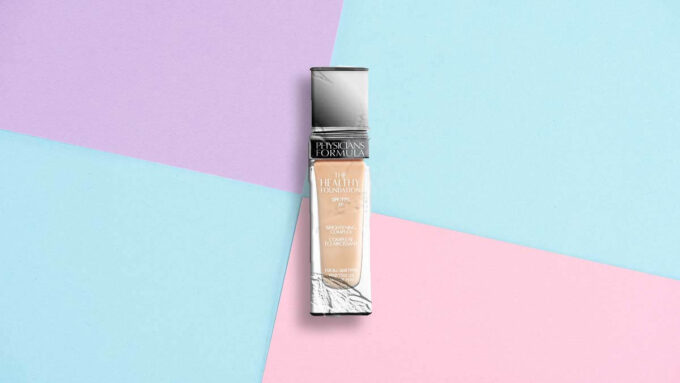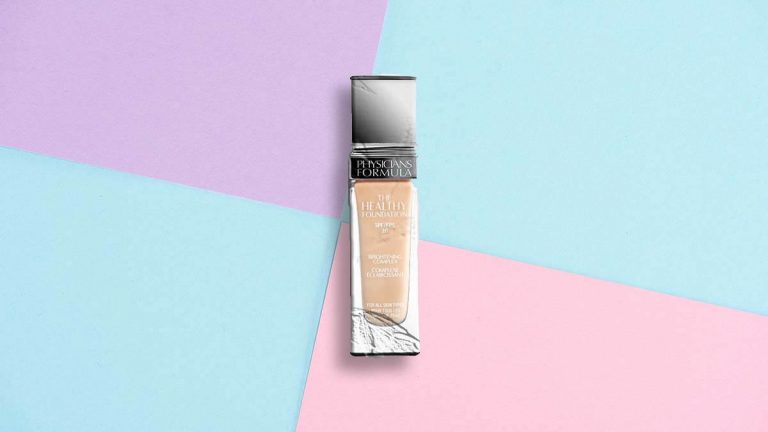 If you know me, you know that I like to keep my routines as minimal as possible. Especially if I know I have a long work-day to slug through. Sometimes I go for just the bronzer. Sometimes I only use a foundation. And, yes, on my best days, I let my face rest and use nothing but mascara.

What does that have to do with The Healthy Foundation SPF 20?
Well, because this is a great product for beauty enthusiasts like me. Those rare creatures who wish to keep their routines short and easy.

Yes, it is entirely possible to create a striking, naturally glowy finish by using this foundation alone. It feels light, provides coverage for small beauty-flaws and has a surprisingly strong moisturizing effect. All you need really.

And, it is no slouch in the longevity department either. I went a full day without the foundation ever starting to feel cake-y.

And, most importantly, the skin feels healthy and nourished after a full day of use!

Yes, I do emphasize the factor of skin-friendliness a lot. This is because breakouts from using the wrong products have been a constant factor in my life. And, Physicians Formula advertises as being the ultimate brand for people with delicate skin.
So, naturally, I'm going to be harsh if Physicians Formula will be the brand to put pimples back in the picture.
3. Organic Wear Natural Origin Mascara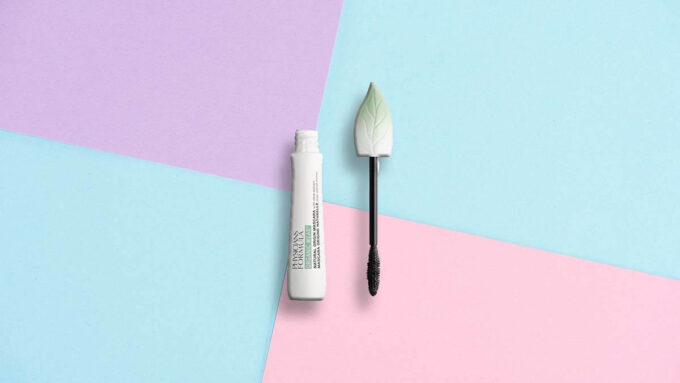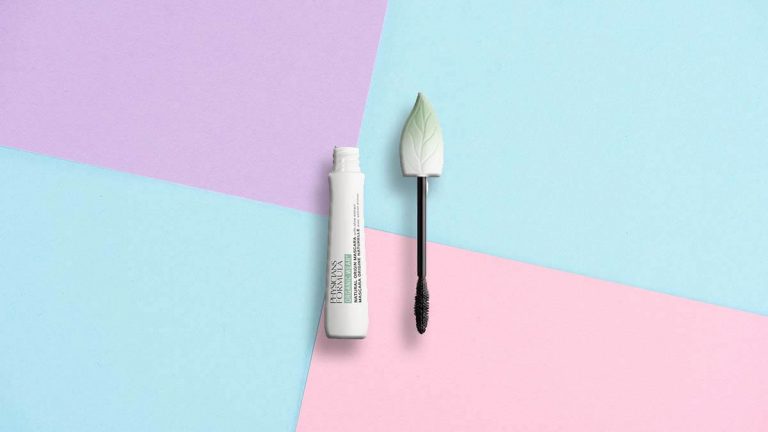 When summarizing the previous product, I mentioned that I occasionally go for a mascara-only look. Well, time to look at what Physicians Formula offers in the mascara department.

First off, ten points for the design. Just look at that cute leaf motif! And, in this case, beauty does not only go skin deep. Both the ingredients and the materials used in packaging are all-organic!
The mascara itself has some cons and some pros. Performance-wise, ten points! The dark-black color of the mascara stays on very well without the lashes ever getting crusty.

And, Natural Origin Mascara is suitable for delicate eyes as well. I myself do not have issues with sensitive eyes. But, for example, I have a friend whose eyes go blood-red from heavy winds alone. For people like her, I would definitely recommend trying this product.
I do have some personal qualms with this product though. Don't get me wrong, I don't have anything against this mascara per se. As I mentioned, it performs perfectly well.
But, when it comes to mascaras, I tend to go for products that provide some thickness as well. And, the Natural Origin Mascara just didn't provide that additional "oomph" to my lashes.

So, despite doing a perfectly fine job, I will probably not be having this in my roster in the future. However, for people with extreme eye sensitivity, this would be a great choice.
4. Rosé All Day Oil-Free Serum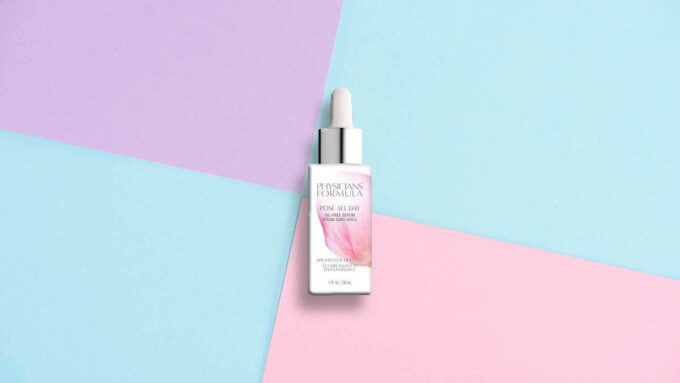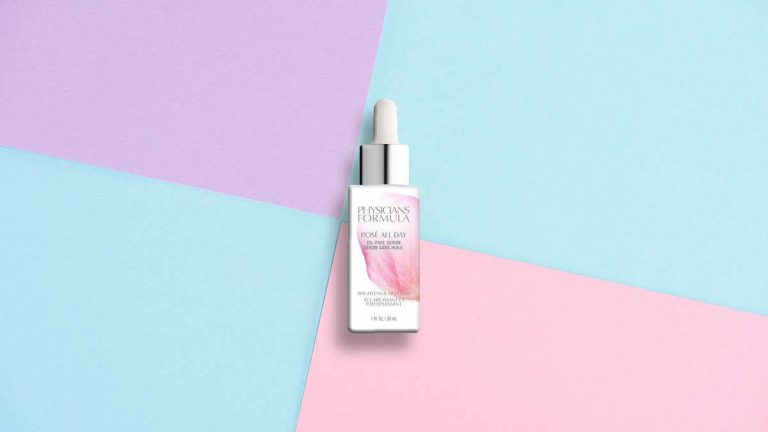 A supposedly tightening and moisturizing serum that is 100% free of oils? Consider me excited!
This Physicians Formula serum is being labeled as an "all-day" product. However, during my testing period, I used it as a part of my nighttime routine. Why? Just a personal preference when testing new things.

So, let's talk results, shall we?

Maybe this is just me, but the dropper is a bit uncomfortable to use. I had to make some almost dance-y movements to get the "juice" out of the bottle. Well, no biggie. I have been getting out of shape anyway.

The serum has a slight moisturizing effect, so I instantly noticed a lovely glow on my face. A nice surprise considering that the product is oil-free. This glow-effect disappeared after about half an hour. But, as they say, morning is smarter than the evening. Off to bed now.

In the morning, I noticed a slight improvement in my complexion. My skin seemed softer than usual, and a bit more porcellain-y (is this even a word?). However, nothing too drastic as of yet, maybe it was just a good day for my skin.

However, after five days of use, I can safely rule out placebo effects and random good skin days. For my skin, the serum definitely works. My face feels softer and has a constant lovely glow to it. Yes, even when I skip a day or two of using the product.

All in all, two thumbs up for this serum!
5. Super CC Color-Correction + Care CC Cream SPF 30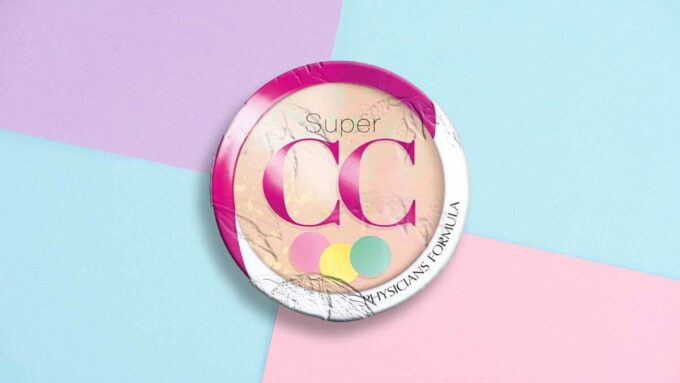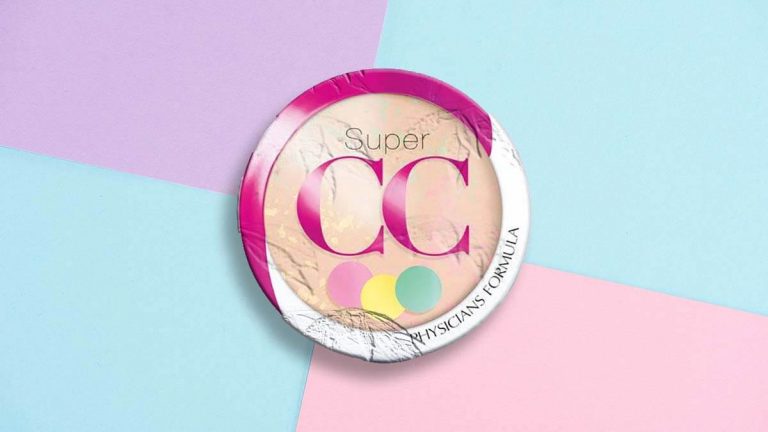 This is the only Physicians Formula product that I had used before writing this review. So, the super cute packaging took me on an instant trip down memory lane. When it comes to the powder itself, my memory is a bit blurry.

As always, excited to give it a whirl.

Right off the bat, the coverage this offers is great. The powder blends into the skin instantly and works on all areas you want it to work. In my case, my nose. My dear nose that so often looks like something from a Christmas movie.

Yes, the Rudolph the Reindeer vibe is occasionally my companion even on the hottest of summer days. Well, this powder covers the redness and other minor flaws perfectly. And, it looks very natural too. No blotches, no thick product layer, no unnatural skin tone.

I do have a slight bone to pick with this product though. In longer wear, the powder tends to get a bit flakey on my skin. This might only be an issue for me, though. Especially considering that online reviewers do generally praise the longevity of this powder.

To sum it up, for me, this is a great night-out powder. The coverage is up there with the best of the best. And, as all the Physicians Formula products, it is very skin-friendly. If the powder would have a bit more lasting power, I would instantly incorporate it into my daily makeup routine as well.
6. Skin Booster Vitamin Shot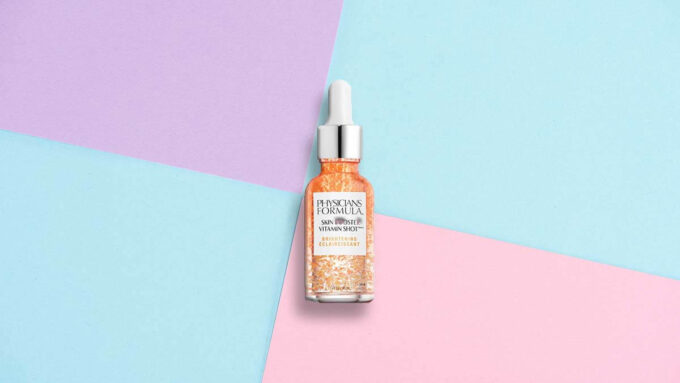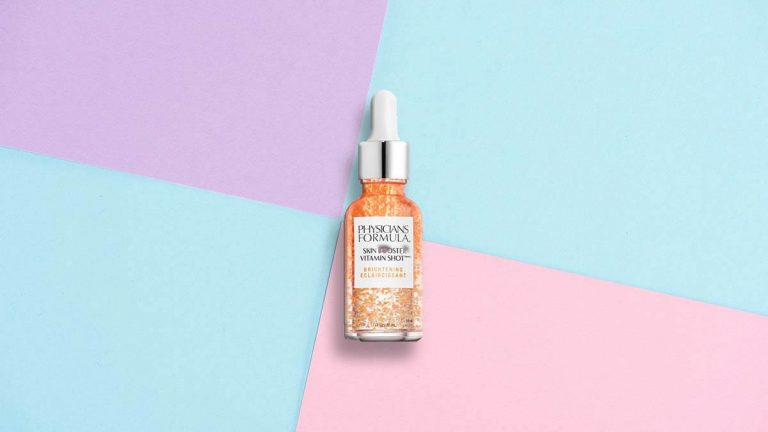 Yes, yes, yes! Sorry to get ahead of myself, but I just love the serums of Physicians Formula.
I will certainly be repurchasing both the Rosé serum and the Vitamin Shot. They have already done more than enough to warrant a spot on my makeup stand.

And, not that it matters, but I will still say it. Both serums will be in frequent rotation, but the Vitamin Shot has a slight edge. Why? Because I don't have to perform a dance segment to get the serum out of the bottle!

Just as with the Rosé serum, the positive effects are quite quick to show their face. In a matter of days, I noticed slight improvements in my complexion and overall skin healthiness. The face feels hydrated, smooth, and has a lovely matte complexion. And all this by regularly applying two small drops of serum on my face.

Remember my Rudolph the Reindeer nose? Well, my ultimate goal with the Vitamin Shot and the Rosé serum is to make nose-redness a thing of the past. Online reviewers and my own experiences so far caused me to feel cautiously optimistic about achieving this goal.

Considering the affordable price and the instantaneous effects, I almost feel as if I have stumbled upon a goldmine with these two serums.
7. Super BB All-In-1 SPF 30 Cream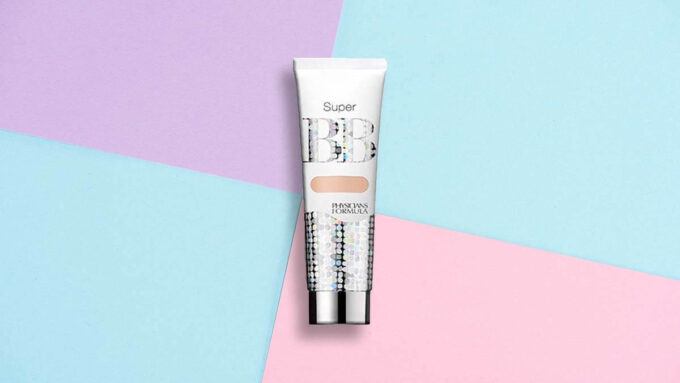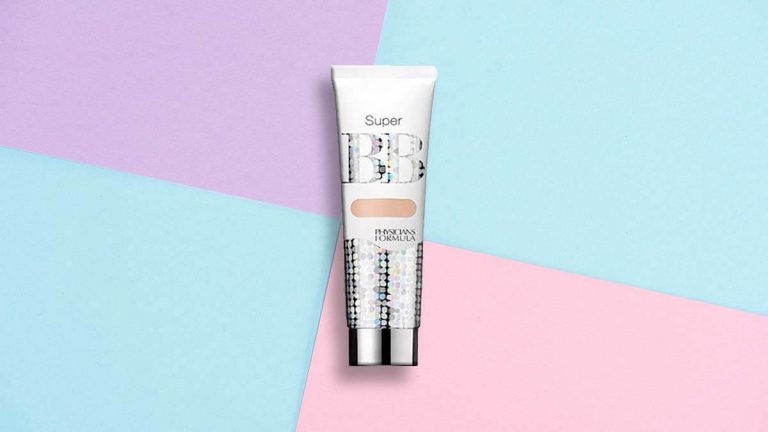 As much as it pains me to say, some paraben-free BB-Creams tend to have performance issues. At least on my skin. So, the longevity and the coverage of the Super BB All-In-1 SPF 30 Cream was a very pleasant surprise.
And, dear reader, I hope you have been paying attention. If so, you remember that this product was listed as a top 5 makeup product by Arizona Dermatology. High praises, high hopes!
And, it is as good as they say. You really feel that this stuff is all-organic. What do I mean? Well, my face didn't get that schizoid feeling that a lot of BB creams give me. That feeling as if your skin couldn't quite catch a breath. Especially annoying during the summer.
However, there is a big hairy "but" lurking here. This comes in only two shades! My face is on the lighter side, so there just isn't a suitable shade to choose from. Even the supposedly "light" shade is a bit too dark for me.
However, this is purely my issue. If your skin tone plays well with this BB cream, this might just become your holy grail of BB creams.
What is Physicians Formula?
Physicians Formula is a much-hyped beauty brand established in 1937. It is a sister brand of Wet N Wild, which The Fantasia reviewed in detail a couple of months ago.
Physicians Formula was a trailblazer in connecting health and beauty. What do I mean? Well, in 1937, makeup was all about providing quick-fix solutions. Just throw on a heavy layer of ivory foundation and off to the swing dance night you go. Have sensitive skin? Too bad, makeup just isn't your thing.
Instead of getting dolled up, you can stay at home and dance to Duke Ellington at home.
Physicians Formula changed all that. The brand started providing products to women with less-than-ideal skin types. Of course, it took the industry by storm. It is not an exaggeration to say that their range set new skin-friendliness standards in the makeup industry.
And, the brand still holds dear to standards set in the thirties. All their products are dermatologist-approved, hypoallergenic, and PABA-free.
I, for one, am excited to give some of their best-sellers a try. Theoretically, I should be THE ideal client for Physicians Formula. As long-term readers know, I am no stranger to a bad breakout or a random Friday night rash.
The History of Physicians Formula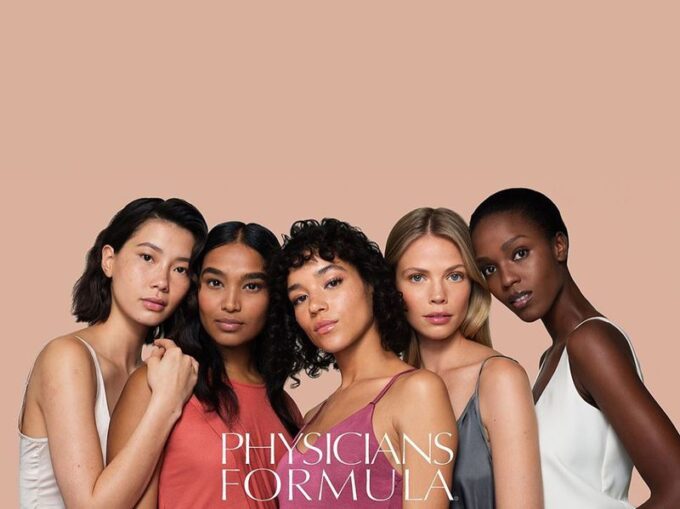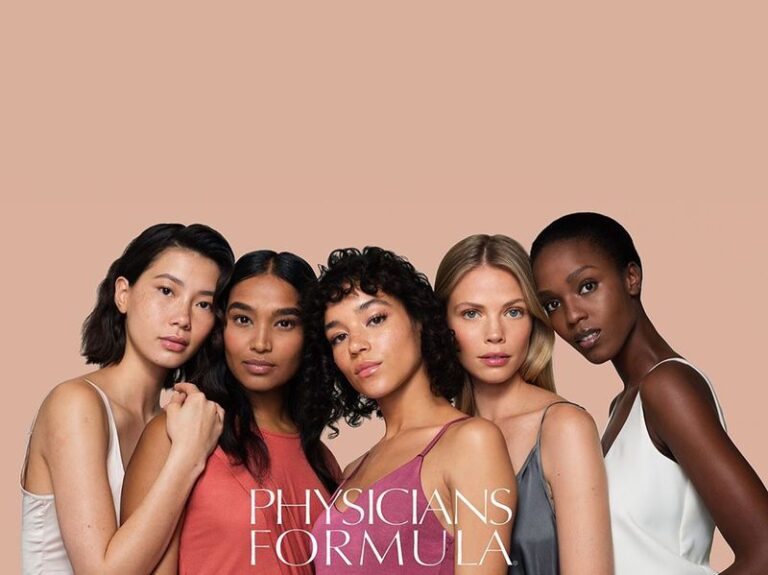 Physicians Formula is a makeup brand with quite the history. And, a beautiful one at that. The official site of Physicians Formula states that the brand was developed as an "expression of love". Well, that certainly got you curious, didn't it?

The brand was developed in 1937 by a renowned California allergist Frank Crandall. For Dr. Crandall, developing Physicians Beauty was far from being just a business pursuit.

His beloved wife, Edith, was suffering from lupus. Back in the thirties, women's skincare was of much lower quality than today.
So, naturally, most products only aggravated the sensitive skin of Edith. Dr. Crandall took matters into his own hands and used his expertise in dermatology to bring a new skincare line on the market. A line that respects even the most delicate skin types.

To this day, Dr. Crandall's principles of "healthy beauty" are the cornerstone of Physicians Formula. Every one of their hypoallergenic products is carefully crafted and tested. All this to be friendly to even the most delicate skin types.
What do Dermatologists Think of Physicians Formula?
Physicians Formula has been commonly listed as one of the top dermatologist-approved makeup brands. For example, Arizona Dermatology has listed the Physicians Formula Super BB All-in-1 Cream as one of the top 5 makeup products. You will also find the brand listed on a Self.com article of "14 Hypoallergenic makeup brand recommended by dermatologists".
To sum it up, dermatologists hold Physicians Formula in very high regard. After all, the brand was developed by a leading allergist of the time. And, the key idea of Physicians Formula has always been to offer "glamour without sacrificing health".
Is Physicians Formula Cruelty-Free and Vegan?
Unfortunately, as of 2023, Physicians Formula is not classified as 100% cruelty-free and vegan.
Their products have been sold in mainland China. And, as you might know, Chinese laws require cosmetics to be tested on animals before reaching the shelves.

Sure, there are some twists and turns in Chinese laws. Some beauty brands claim to have found ways to sell in mainland China while marketing as cruelty-free.
However, Chinese pre-market and post-market animal testing laws can get quite complicated. And, despite some conflicting reports, I would refrain from labeling Physicians Formula a 100% cruelty-free brand.

This goes for the vegan aspect as well. As the official homepage of Physicians Formula states, they do not claim to be 100% vegan. Some of their products use ingredients such as beeswax, carmine, and lactic acid.
However, dedicated vegans should not be alarmed by this. You will easily find some great 100% vegan products from their range as well. Just make sure to carefully go over the ingredients list.
Review Conclusion: Is Physicians Formula Worth it?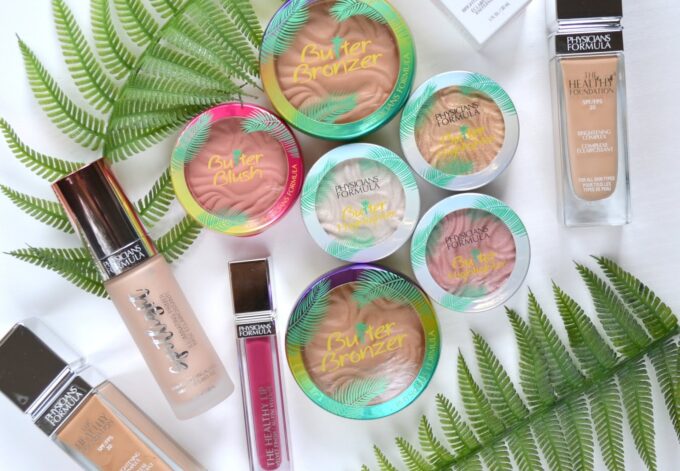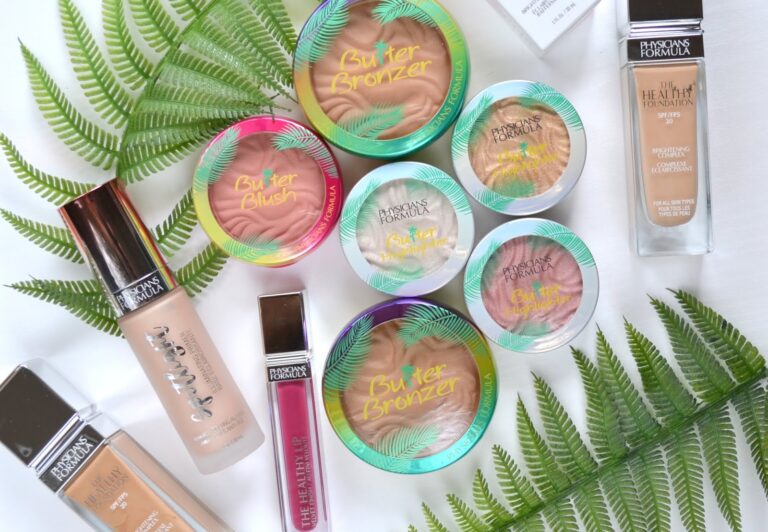 I can only answer this with a resounding "yes". When it comes to organic beauty brands, Physicians Formula checks almost all the boxes. Their products perform well, are affordable, and are widely available.
And, most importantly, they are suitable for even the most delicate skin types. It is no wonder that dermatologists hold the brand in such high regard. The "skin-friendly" label is well and truly a reality in this case.

My own experiences with Physicians Formula were also great. A few of the goodies I tried won me over almost instantly. Namely, the Murumuru Butter Bronzer and the two absolutely fabulous serums.

While yes, there were also some products that I wouldn't re-purchase. But, in such cases, the reasons were personal. They just didn't suit my specific makeup related needs. Performance and quality-wise, no qualms whatsoever!

Will I be repurchasing Physicians Formula products? 100%. For example, the two facial serums got me excited enough to continue on the same path. I have already set my sights (or should I say lips?) on the 24-karat gold collagen lip serum.

All in all, as far as organic beauty brands go, Physicians Formula is one of the best choices out there.
Check these also: