Take advantage of the new SiO Quiz and knock 20% off your purchase. The quiz is also helpful for deciding which patches are right for your skin, age, and complexion.
Forehead Patches
Eye Patches
Chest Patches
Neckline Patches
SiO Beauty BrowLift Forehead Anti-Wrinkle Patch – Rapid Overnight Reusable Silicone Patch to Reduce…
SiO Beauty Super EyeLift – Eye Anti-Wrinkle Patches 2 Week Supply – Overnight Smoothing Silicone…
SiO Beauty ChestLift Silicone Chest Anti-Wrinkle Patches (2 Weeks Supply) – Reusable Overnight…
SiO Beauty NeckLift – Neckline Anti-Wrinkle Patch – Overnight Smoothing Silicone Patches For Neck…
Forehead Patches
SiO Beauty BrowLift Forehead Anti-Wrinkle Patch – Rapid Overnight Reusable Silicone Patch to Reduce…
Eye Patches
SiO Beauty Super EyeLift – Eye Anti-Wrinkle Patches 2 Week Supply – Overnight Smoothing Silicone…
Chest Patches
SiO Beauty ChestLift Silicone Chest Anti-Wrinkle Patches (2 Weeks Supply) – Reusable Overnight…
Neckline Patches
SiO Beauty NeckLift – Neckline Anti-Wrinkle Patch – Overnight Smoothing Silicone Patches For Neck…
SiO Beauty is a unique brand in the beauty industry. Its aim is to reduce any signs of aging. Not through serums or creams, but through patches. That's right – patches! Sounds simple enough, but do these lift patches from SiO Beauty really work as they are supposed to? Let's find out the answer to this in our SiO Beauty review.
Do we really need these fancy lift patches?
Well, it's worth bringing out that the skin is the largest organ of the human body. Taking good care of it should be a cornerstone of your beauty routine. Stresses of modern living take a huge toll on the skin and we tend to associate wrinkles with older age groups.
This association is wrong. More and more women are starting to develop wrinkles as early as mid-twenties. Wrinkles are also notoriously difficult to tackle. Various lotions and creams promise us a quick fix. Sadly, from my experience, combating wrinkles with only lotions is not effective.
Then there is a more drastic solution of Botox. Plastic surgery is more common than ever and Botox has reached the mainstream. Despite my skin also showing early signs of aging, Botox is a huge no-no for me. I have never been fundamentally against plastic surgery. But for me, injecting Botox is still too invasive and unnatural to consider.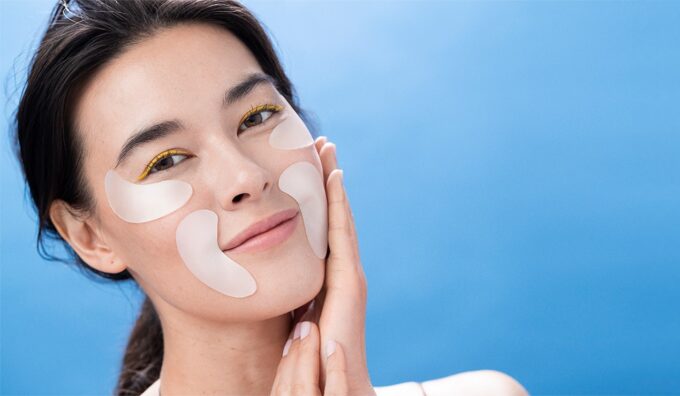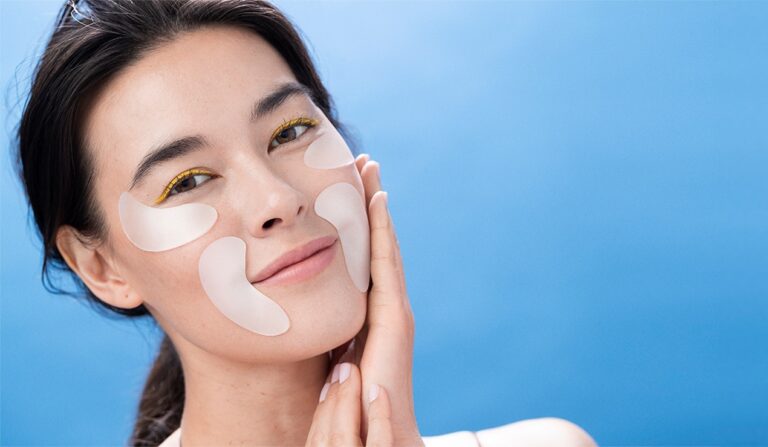 For those wanting to combat those stubborn wrinkles, SiO Beauty starts to become a very appealing alternative. But, like many others, I was rather hesitant of this "patch-system" at first glance.
I was referred to SiO Beauty by an enthusiastic friend who was also starting to see the first effects of age on her skin. She began looking for a new beauty routine and she stumbled upon a video review of the SiO beauty line.
In the video, SiO was reviewed by beloved YouTubers Laura Armstrong and Michelle Money. She got very enthusiastic after watching the video, and when she shared it with me, the same happened to me!
Before I will get to my personal experiences with SiO, I would be glad to link the video for you. You will also see the basic ways of how to use the SiO beauty pads in this video. Also, it is always lovely to see enthusiastic women speaking about their beauty routines:
SiO Beauty offers us a simple and affordable alternative to plastic surgery. In this review of SiO Beauty, I will be testing their best-selling beauty pads and beauty patches myself. I will see first-hand whether the idea of getting rid of wrinkles without invasive surgery is possible.
Here's a breakdown of the content in this review:
What is Sio Beauty?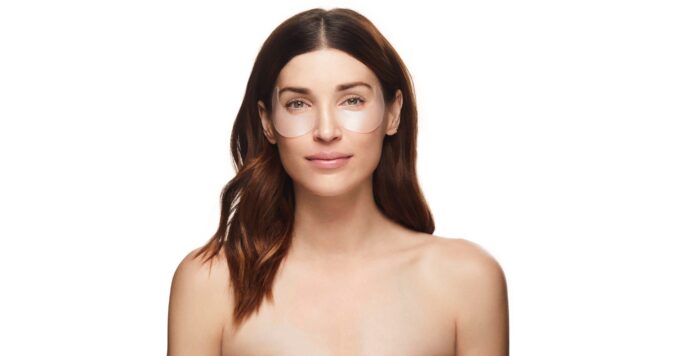 SiO Beauty was founded by a former professional model and lifelong beauty enthusiast, Mrs. Gigi Howard. Mrs. Howards' path as a beauty entrepreneur started when she developed chest wrinkles in her late twenties.
Her first solution to the problem was simply hiding the wrinkles by wearing turtlenecks and scarves to hide the issues. This was followed by diving deep into the world of various creams and other doctor-recommended products. Unfortunately to no avail.
Mrs. Howard has always been a driven woman. Her determination and character lead her to the path of developing an innovative solution to her beauty issues. The key ingredient in SiO Beauty, medical-grade silicone, was introduced to Mrs. Howard by a doctor friend.
The scar-healing benefits of medical-grade silicone have been well-documented. But finding the key ingredient is only the beginning. Mrs. Howard had a goal of creating mass-marketable, easy-to-use products. It took four years to develop the innovative patches of SiO beauty.
Review of SiO Beauty Lift Patches
SiO Brow Lift
When I was a child, my mother told me not to get angry often because forehead wrinkles develop quite quickly. Well, it turns out she was kind of right. The forehead area tends to age fast because our facial expressions eventually wear out the skin.
For the best results, the official homepage of SiO Beauty recommends leaving the patch on for your nightly beauty sleep. The idea of sleeping with a patch on your face might seem uncomfortable at first. I am happy to report that this is not the case at all.
The texture of the SiO Brow Lift patch is comfortable and does not disturb your sleep at all. I was excited to check out the results first thing in the morning. The beauty patches are certainly effective in improving the blood flow in areas of use. My complexion seemed slightly healthier. The patch also seems to have a good effect on the hydration level of the skin.
After a week of use, I am happy to report that the SiO Brow Lift patches I tried are indeed effective. My micro-wrinkles started to slightly fade and with prolonged use, I am positive that the smaller wrinkles will probably disappear altogether. While it was not a miracle solution that turned back 20 years of my life, I was still very satisfied with the overall result.
SiO Eye Lift
Of all the products by SiO Beauty, SiO's Eye Lift patches were the ones I was most excited about. My eyes are already showing signs of aging. As we all, I spend a lot of time behind the computer. Also, the night-out sessions with friends have not been helpful.
As with all the SiO Beauty Pads, instructions of use are clear and easy to understand. The eye pads supposedly improve the appearance of your eyes instantly. I put on the pads for two hours and excitedly waited for the results. As with all the SiO Beauty products, they are very comfortable to use. You could easily run your daily errands while having the eye patches on. Just try not to accidentally spook someone!
As for the results, the patches did not have an instant effect on my crow's feet. This is to be expected since I only had the patches on for two hours. What improved was the coloration of the area just under the eye. The "bags" did not seem to be as dark as before. My eyes looked healthier from this effect alone. For only two hours of use, I was positively surprised.
SiO Chest Lift
As you age, your cleavage area tends to get easily affected by sun exposure and side sleeping. Those small lines can be rather annoying. Especially if you are a fan of light dresses and beautiful summer-tops.
Luckily, I do not yet have problems in this area of my skin. I still decided to give the product a try. Fro my experience, it is clear that all the SiO Beauty products affect the circulation very well. You will instantly notice an improvement in the hydration level of your skin.
My chest area got a lovely glow without using any hydrating creams. In the long term, the product will certainly help in combating the development of wrinkles too. For me, the SiO Chest Lift would be more of a seasonal product. I would use it to give my bikini-appearance that extra boost during the summer.
SiO Neck Lift
The neck is one of the defining features of your body. Having a beautiful feminine neck drastically improves your overall appearance. No wonder women go to great lengths to find the best products for their neck.
SiO Neck Lift is designed to assist in keeping this area wrinkle-free and moisturized. What I love about SiO is the instant hydrating effect the products have. I left the product on for the night as I did with the other beauty pads. By morning the skin feels nourished and soft to touch. I am glad to report that the effect does not wear off either. My neck had a vibrant and healthy glow for the whole day.
SiO Cryo System
If you are not sure which anti-wrinkle patches to choose, SiO's Cryo System is your best choice. Cryo System is a light skin-toning tool that you could use on all areas of the face. The tool uses cold therapy and massage to combat the effects of aging. It is extremely easy to use and some of the promised instant benefits are certainly there.
Of all the SiO products I tested, this was the one that had the best effect on my pores. After massaging my skin with Cryo System, my pores were much less visible to the naked eye. Also, the cooling effect from the serum and the massage make for a nice little spa-at-home experience.
Does SiO Beauty work?
Based on my short experience with the SiO Cryo System and the SiO beauty patches, the results are definitely there. My micro-wrinkles did not magically vanish.
However, the lines certainly looked smoother and long-term use would probably have much greater effects. What I did immediately get is an improvement in the overall healthiness of the areas of use. The products promote healthy circulation. The effects cause your skin to immediately get a tighter and well-hydrated appearance.
Pros of SiO Beauty
These are the biggest benefits of using SiO Beauty:
Comfort
I have tried various beauty pads before. When it comes to comfort, the SiO ones are by far the most comfortable. They market the beauty pads as if feeling like your own skin. Might seem like exaggeration but trust me, it is not.
You really can sleep or run your daily errands while wearing the pads. If the size of the beauty pads is an issue, cutting them to a more suitable size is very simple.
Reusability
The SiO beauty pads and patches could be used for up to 15 times. Luckily the pads are designed so they do not get dirty or lose their texture either. They stay firm and fresh-looking for their whole duration.
Choices for men
These days, men are as invested in staying youthful as women. Most niche skin-care products are, however, still aimed towards women. I was pleasantly surprised to see that SiO has a whole line dedicated to men.
The pads are specifically designed to use on the thicker skin of men. SiO Beauty Pads for men would make for a unique gift for your father or a significant other.
Instant positive effects
SiO Beauty pads and patches have both long-term and short-term uses. Try keeping on the beauty pads while preparing the rest of your beauty routine. After removing the SiO beauty pads, the skin will be slightly firmer. The healthy glow you get is also a nice plus.
Cons of SiO Beauty
These are the drawbacks of using SiO Beauty:
Not a quick-fix solution for wrinkles
The SiO Beauty pads are in general very good in improving the health of your skin. However, as far as wrinkles go, this is not a quick-fix solution. To get rid of your wrinkles completely, you would need to stick to the regimes and use the pads long-term.
If you are looking for a magic product that will delete all your lines, the SiO Beauty line is not it. Despite this, it is still a much healthier alternative to probably the only instant fix on the market, Botox injections.
Contains silicone
While SiO, in general, performs well when it comes to skin safety, there is an exception. Silicone allergy is quite common these days. While nothing serious has been reported, some users have mentioned that silicone does not play well with their skin. If you have sensitive skin, make sure that all the ingredients are compatible with your skin.
Conclusion: is SiO Beauty Worth it?
All things considered, SiO Beauty offers excellent value for money. I was especially pleased with the SiO Cryo System. The simple tool could be used anywhere on your skin and will offer a replacement to your creams and lotions. The price of the pads might seem steep at first. In the long term, the anti-aging and tightening benefits far outweigh the initial cost.
Thus, overall, my review of SiO Beauty was a very positive experience. I can recommend their lift patches to anyone who is trying to get rid of wrinkles but wants to avoid irreversible solutions such as Botox.
Check these SiO products that are available on Amazon: