When it comes to the colder weather, it's important that my beauty routine keeps up with the drop in temperature and the slight change in my skin tone due to lesser sun exposure. These days, I'm pulling out a few old favorites and introducing a few new staples from the drugstore to keep my skin, and makeup looking good in this colder weather!
I'm excited to share several drugstores and budget-friendly options that I have been loving in this post! It's a nice alternative to the eye-watering prices you often see at Sephora and department stores!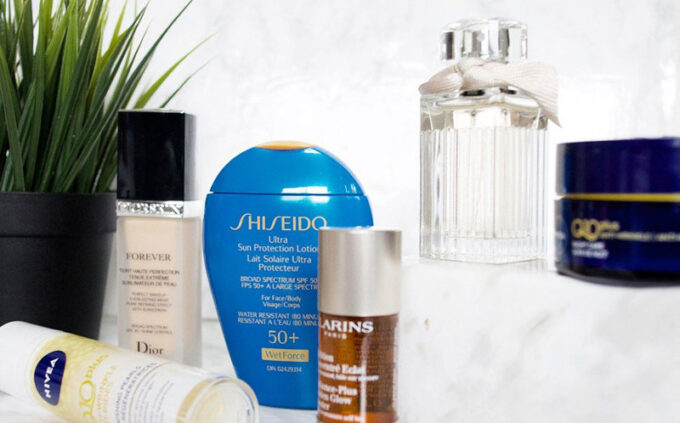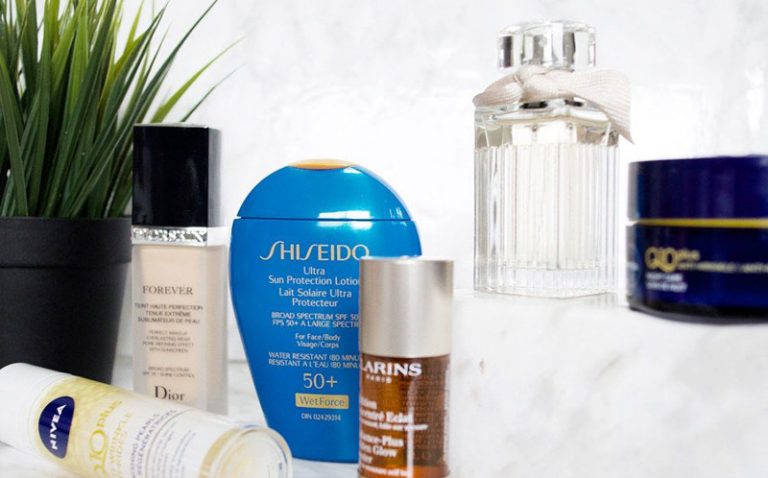 The Skincare
I start out by using the NiveaQ10plus Anti-Wrinkle Replenishing Pearls ($19.99, available here) before I start with my skincare and makeup routine. This serum has a combination of coenzyme Q10, hyaluronic acid and creatine that activates as you pump it out, ensuring maximum efficacy when applied. For less than $20, this is quickly becoming a staple as it can be used prior to your daytime or nighttime skincare.
Although I am still in my early twenties, I travel so often and find myself so paranoid about the prospect of developing wrinkles and reduced skin elasticity due to frequent exposure to compressed air and perpetual dryness from being on an aircraft that long. Nivea is one of my favourite skincare brands from the drugstore as I find most German or French skincare brands to be really effective for my skin! The pump bottle makes this serum easy to travel with on your trips.
Sunscreen is an important part of my skincare routine, and I always wear it even if the only exposure to the sun is whilst driving. I firmly believe in prevention being key to keeping your skin youthful for as long as possible, and the ShiseidoUltra Sun Protection Lotion ($27-49, available here) is one that you have heard me rave about over and over again. This sunscreen, which has SPF50 as well as being water-resistant is the perfect companion to my makeup routine as it has a less greasy texture which helps my makeup adhere better.
As for my nighttime routine, I like to amp up the nighttime moisturizer as I prefer wearing moisturizers that are lighter in texture during daytime. This is important to me because I prefer the feeling of not having any makeup despite layering on sunscreen, and a full makeup routine over it. I've recently tried out and started to incorporate the NiveaQ10 Plus Anti-Wrinkle Night Care Cream ($19.99, available here) in my routine which leaves my skin in the morning feeling really hydrated, and ready to seize the day!
The Makeup
As soon as the temperature starts to drop, I run full-speed towards my favourite matte medium coverage foundation, the DiorDiorskin Forever Foundation ($64, sephora.ca. I normally would grab my DiorDiorskin Star Foundation ($62, sephora.ca) but I wanted to switch it up a little because I'm really liking the fuller coverage and matte finish which requires less maintenance and touch-ups during the day.
For a touch of sun on my face, I've occasionally mixed my day moisturizer with the ClarinsRadiance-Plus Golden Glow Booster ($31, available here) for that instant fuss-free and beginner-friendly tan. I prefer using this product over self-tanners that I use on my body as I find that the ingredients are friendlier to my skin and the effect is a lot more gradual allowing for easy touch-up's once it starts to fade a little! Plus, it is so easy to incorporate into my routine and I feel a lot less intimidated by the process!
Lastly, I've been loving how the ChloeEau de Toilette ($154, sephora.ca) smells on me during the colder season! It's so sophisticated and I find that it lasts so much longer during the autumn/winter months.
Do you bring new products into your makeup routine when the weather changes?
---
Disclaimer:
This post features product(s) provided for editorial consideration. All opinions are my own. For more information about my review policy, please
click here
.
---