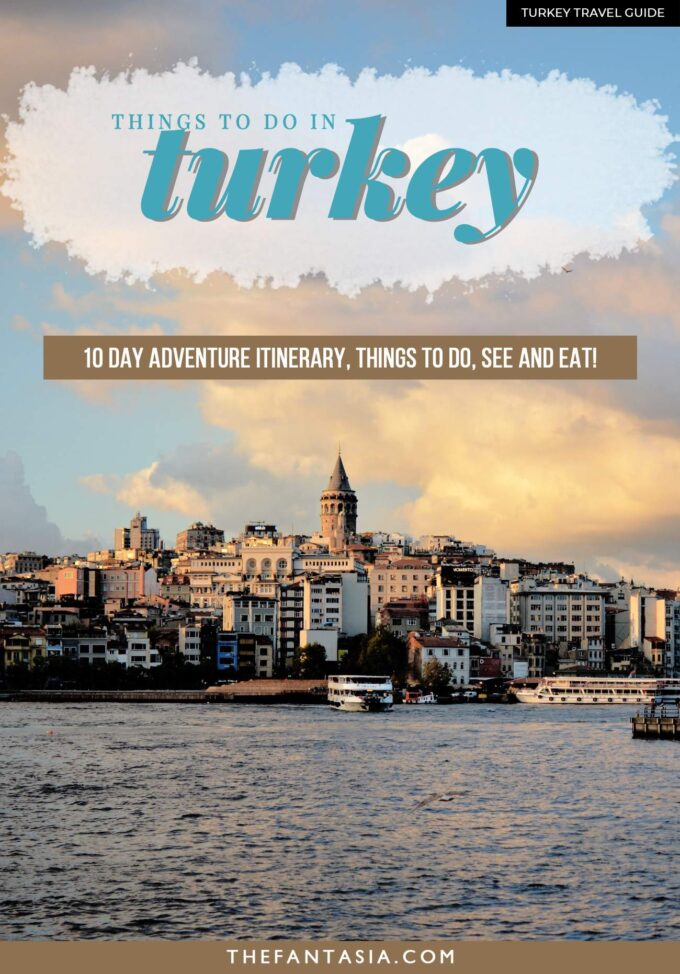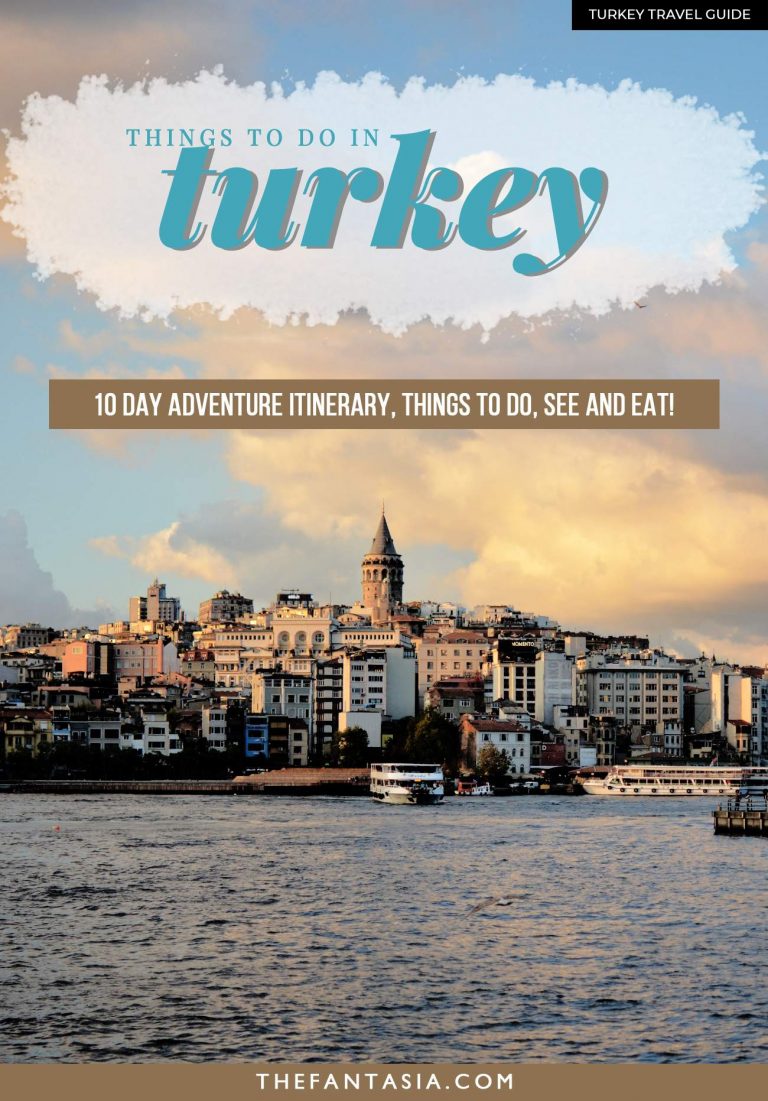 There are few places in the world that gets consistently rave reviews from travelers and to me, it feels like Turkey is one of those. I always like to share my trip itinerary as it might help those who are planning their own, so here is my 14-day Turkey itinerary that you are more than welcome to copy or expand upon.
You can certainly travel to Turkey for 3, 5, or even 7 days and fit in quite a bit, but to actually scratch the surface, you will easily need 10 days or more! If you manage to accomplish more things to do in Turkey in 10 days than I have, do share your adventures via the comment section below!
Turkey has been a bucketlist destination for me and a chance "mistake-fare" flight to Dublin turned the dream into reality. The fabled land is famous for being the only country to straddle both Asia and Europe, where the Ottoman Sultans ruled for 600+ years, and home to the dondurma (aka "stretchy" ice cream) and "Salt Bae".
Despite the travel advisory that Travel Canada has on its website about travelling to Turkey, I found the experience to be far less sensationalized than the media depicts it to be.
I have a lot of posts, from travel guides, itineraries, recaps, and general information about travelling in Turkey, planned for the blog. I will start kick things off with a few snapshots from my travel to give you some context, share a few highlights about the country and tourist trail before I delve deeper into the guides.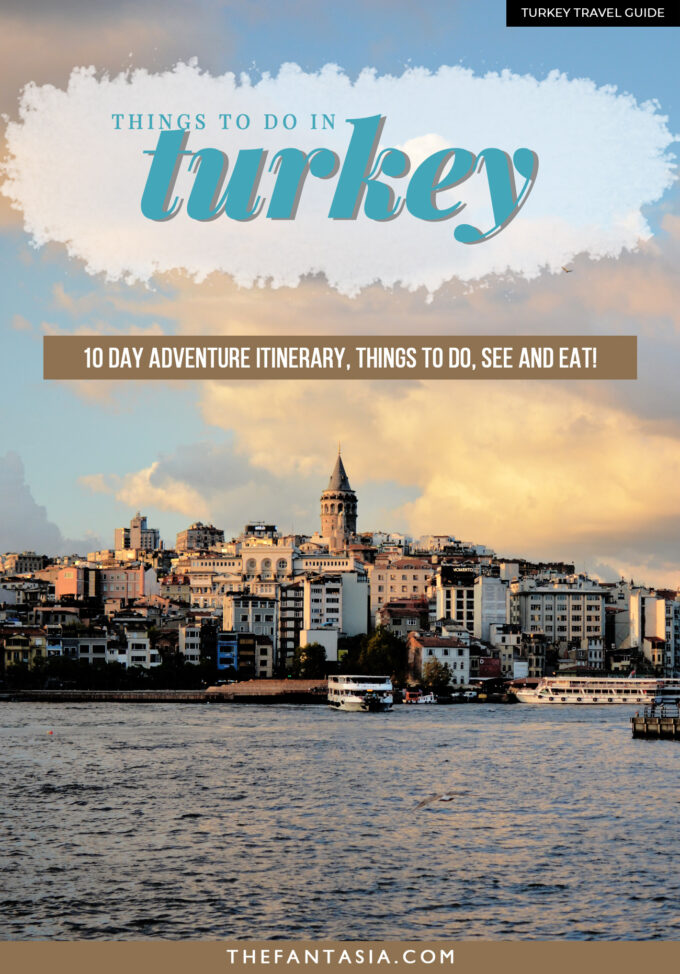 10 Day Turkey Itinerary – Things to Do
My 10 day Turkey itinerary encapsulates as many recommended things as I could fit spanning 4 major cities/tourist attractions. That meant spending around 2-3 days per city which may seem like a short amount of time to spend at each destination but personally felt just enough. Obviously, I would be glad to spend much longer at each city, but alas, limited vacation days!
Fortunately, getting around Turkey (on the western side) is very easy – as Turkey has been a major tourist destination for a few decades, its infrastructure is really built for tourism and there are plenty of options to choose from that are not only affordable but also time-efficient too.
Flying domestically is very easy as Turkish Airlines has a hub in Istanbul; one-way fares from Istanbul per person is as little as C$50! The fare also includes a hot meal (sandwiches in my case as the flight was only 45-60 minutes long), and 1x 50 lbs checked luggage.
1. Istanbul – Markets, Mosques, Museums, and Where Europe Meets Asia (3 days)
Most travelers' and tourists' first impression of Turkey will be of Istanbul. Once known as Constantinople and Byzantium, this city feels just as old as time – having been around since the Antiquities, supposedly founded in 667 BC. There are two airports in the city: Istanbul Ataturk Airport (IST) and Sabiha Gokcen (SAW).
Most international arrivals and departures will be from the Istanbul Ataturk Airport (IST) and most domestic air travel will be from Sabiha Gokcen Airport (SAW). Turkish Airlines fly from a lot of countries so it's likely you get to fly in one of the world's top airlines, which I can attest to. The domestic airline service was incredible – I can only imagine how awesome the actual international destination would be like.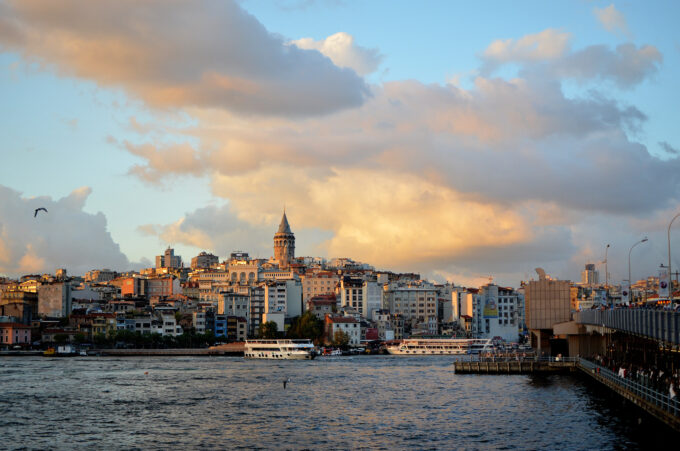 Istanbul is how you would imagine a modernized ancient city to look like. There's the central "old city" part – the Sultanahment area popular with tourists with all sorts of smells and colours to invigorate the senses. You could spend 3 days here or 2 weeks here, and it would still not be enough time to savour and soak in everything Istanbul has to offer.
There's also the "newer" more European part of the city – Taksim Square with shopping streets lined with brands you'll recognize, from H&M, Levi's, McDonalds and Burger King.
If you're planning a trip to Istanbul, be sure to set aside at least 3 days – that is seriously the bare minimum. Istanbul on its own deserves its own dedicated posts, and features so stay tuned for those blog posts coming up in the next few weeks.
Highlights of Istanbul
---
Topkapi Palace / Price: ₺40 fee + ₺25 to enter the harem / Hours: 9-5PM
Blue Mosque / Price: Free to enter / Hours: Open to public outside of prayer hours
Hagia Sophia / Price: ₺40 to enter + ₺30 for the audioguide / Hours: 9-5PM
Galata Towers / Price: ₺18.50 / Hours: 9-8:30PM
2. Cappadocia – Hot Air Balloon, Ancient Caves and Churches (2 days)
Cappadocia is synonymous with those beautiful hot air balloons and cave suites made famous on Instagram. Those sunrise photos of hot air balloons taking off, and an Instagram-worthy breakfast spread is just at the tip of the iceberg in this region.
Cappadocia actually means "Land of the Horses" (sounds so Game of Thrones-esque right? Like Vaes Dothrak) and its landscape is as otherworldly as the photos show. It's moonscape terrain makes the region a photographer's dream!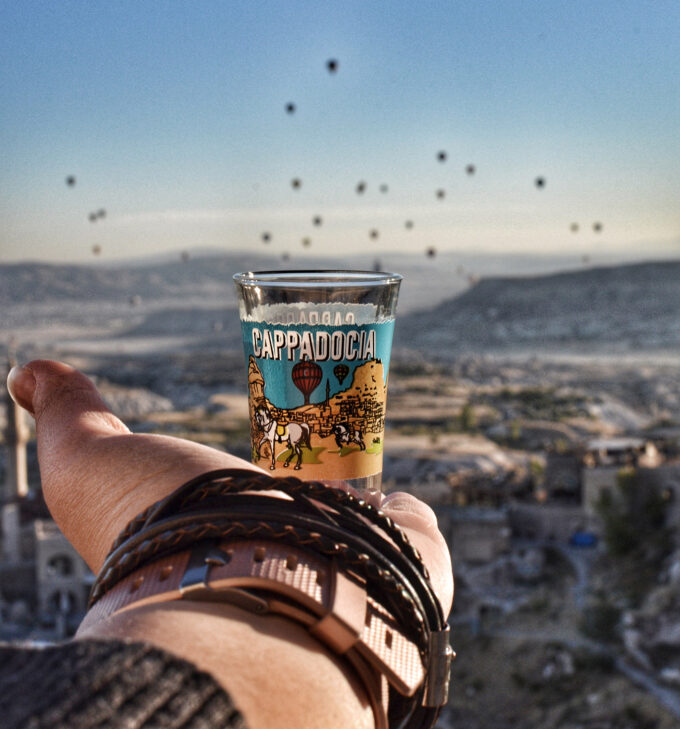 Things to do here? Go on the hot air balloon ride if that's your thing – I didn't; at €175-250 per person (this is the cheapest option possible), it just wasn't the kind of money I wanted to throw around.
Not into heights or blowing your entire budget in one excursion? Explore the region – there are tons of tours (Green Tour and Red Tours are the most popular) taking you to all sorts of interesting rock formations, landmarks and hiking trails that you could easily spend a day doing or DIY it yourself, if you are comfortable with renting a car and driving yourself. I chose to take the Red Tour, arranged by my hotel for €28 which conveniently took me to all the major sites in the area such as Pigeon Valley, Uchisar Castle, Open Air Goreme Museum and lunch was included!
3. Ephesus & Temple of Artemis – Ancient Church and Christian Pilgrimage Site (3 days)
Izmir is the modern city that has built itself around the famous biblical site of Ephesus. In the ancient times, Ephesus is a bustling port city and is the trade/commerce hub of the region. The city is also home of one of the 7 Ancient Wonders of the World (though humbled compared to its glory days), the Temple of Artemis. Along with the Great Pyramids of Giza, Lighthouse of Alexandria, the temple, in its final form would have been a sight to behold. Sadly, the temple was burnt down by a man who was so keen on achieving fame. What a shame.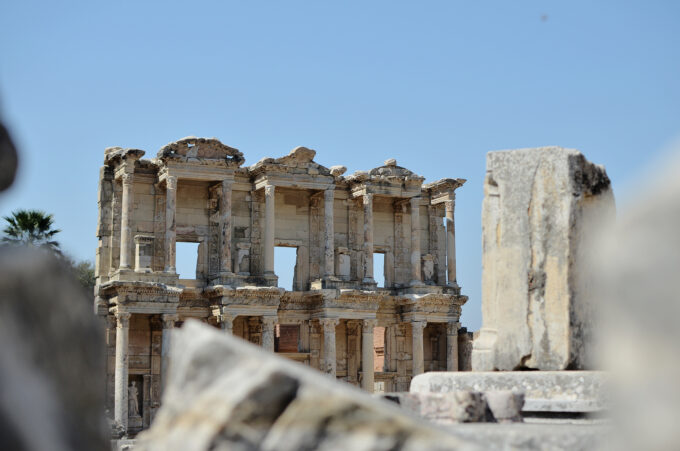 A couple of earthquakes, conquests and geological events later, the city was slowly abandoned until it was excavated in the 1800-1900s and has become one of Turkey's most popular sites. Its importance in the bible makes it a Christian pilgrimage site as well.
4. Pamukkale – Travertines and Hierapolis (1.5 days)
A short (3-4 hours) train ride from Ephesus/Selcuk is the world-famous blue travertine pools that looks something out of a fairy tale book. These travertine pools were once an ancient spa site and today, retains that spa-like ambiance when you take out all the tourists and vendors hawking water/soda and photo opps.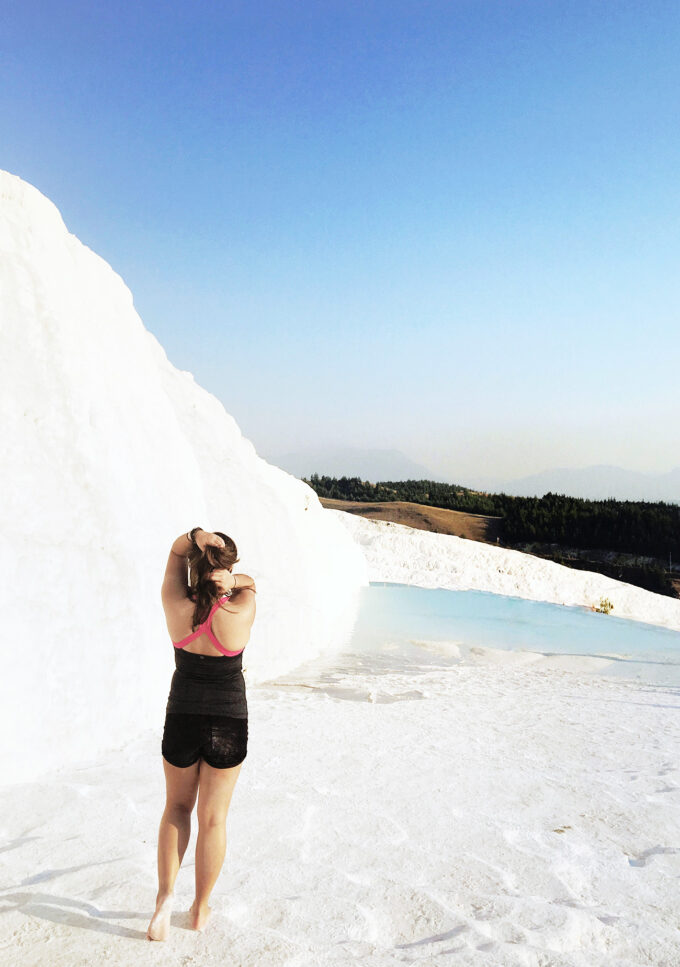 Alas, decades of mismanagement and lack of enforcement has really destroyed much of its natural beauty and left mostly a half-hearted man-made effort on the natural formation to be enjoyed by visitors. Still, the effect is still quite stunning when you forget about the pipes and its man-made development. Pamukkale is also home to Hierapolis, a site of ancient Roman ruins and an Antique Pool, often associated with Cleopatra ("Cleopatra's Pool") which makes it a traveler favourite destination even today.
To be frank, I think I would have skipped Pamukkale and stayed longer either in Istanbul or visit another city. It was clear there isn't much of ancient Pamukkale left, even Cleopatra's Pool just left really "modernized" and much like those resort pools.
So there you go – a glimpse to my 10-day Turkey itinerary and what I got up to. I'll write a more thorough review and post of each day to give you a better flavour of things to do in Turkey but I hope this helped!
Pin this for Later!