I won't lie that this is probably the closest thing that you'll see on this blog to seeing my beauty stash because I prefer to keep secrets of my excessive consumerism tucked away as my own little secret.
That being said, I was cleaning up my beauty stash the other day and came across a big tin at the back of my shelf which reminded me to write about this post. As many regular readers already know, I travel very often for leisure and work. After a couple of trips, I've started coming up with a routine to manage my beauty stash.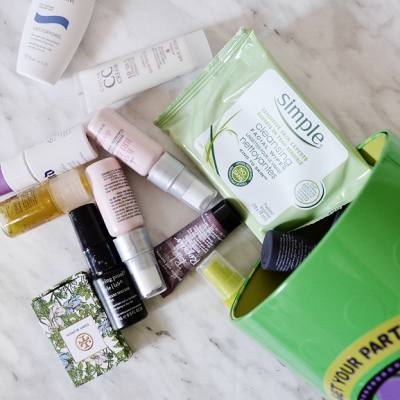 I used an old Benefit Cosmetics value set tin to store my travel mini's. Recycling (or upcycling) old beauty cases/containers is an excellent way of keeping things organized, and cohesive.
It helps to store everything in one place so I always know what to reach for. I only include skincare and beauty mini's that last at least 3-4 days' worth, so I would not place my sachet samples in here. I rarely bring sachets as I'm terrified of running out of my essentials, and usually pack more than I need.
I collect the 100pt perks from Sephora when they have a really good one going, and pop in any press samples, and mini's from value sets that I'm always buying. I keep only skincare and makeup in this particular tin, and all toilletries went into a separate bag.
Basically when I get ready for a trip, I shop through my travel tin and pop in the other essentials from my makeup dresser. Having all my samples in one place prevents me from forgetting to pack things. I've become accustomed to packing quickly and efficiently, so feel free to take a peek through my other packing list.
How do you keep your samples and travel sized products handy?