Being a beauty blogger means there's constant exposure and pressure to have the newest, and latest product. Oftentimes and especially when a collection or launch is limited edition (I'm thinking a lot of MAC's launches), there's this mentality of "buy now and think about it later!" That's not to say it's the worst thinking ever, but imagine buying 5+ of the latest MAC lipsticks (or Clinique Cheek Pop blushes even though they're not limited edition), test them out (i.e. swatch it 1-2x) and then store in your makeup drawer/stash to only forget about it.
I have to admit, that happens to me all the time. I have a hoarding problem and my siblings call me out on it (in a good, I-genuinely-care-about-you kind of way!) I used to be fine dropping $100 every other week at Sephora (online of course, those samples and free shipping are so worth it) just for the sake of having content on the blog. I accumulated such a large pile, and sadly most of then were only swatched 1-2x and often left forgotten in my drawers (and eventually make their way to the blog sale page). I'm sure a lot of you, blogger or not, can relate to this situation.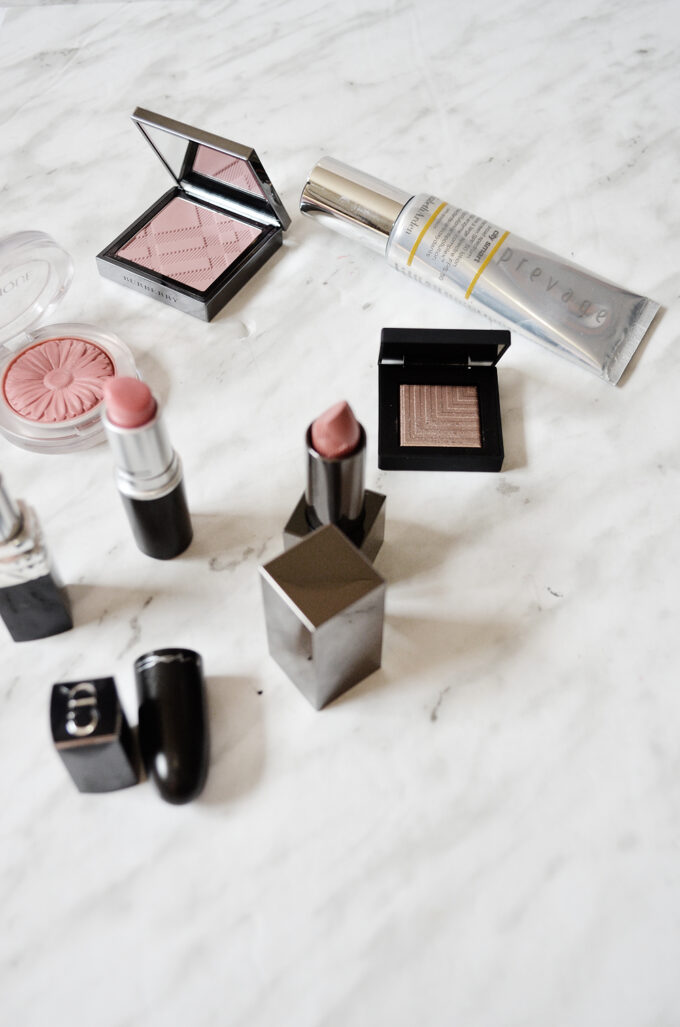 There was a point in early 2015 where I was so busy with work (thank you promotion!) that I barely had time for anything but sleep and personal hygiene. In those 3-4 months, I barely stepped into Sephora (or even went online shopping at all!) and did not buy anything new (except for a tiny pick me up during the VIB Sale) throughout that period. Guess what, I was much more content and happier! I was saving up all this money to go towards other things I am passionate about including traveling, and I was actually going through all the products that was in my beauty stash!
There are already many beauty bloggers who feature the latest it products on their blog (i.e. Temptalia) and it's really no use to compete with that (especially since most of them are sent to her any way) because one will only drive herself to being broke with a whole lot of unused makeup in the process. I've realized that my definition of beauty blogging has changed and the way I write on the blog has been less about the latest/newest product and more about my experiences with the stash. I don't know about you guys, but I really feel my readers and audience connect to the content better too!
Now it's your turn! Do you shop your stash? Have you ever felt like you have too much beauty products and are rarely satisfied? As always, I'd love to hear your thoughts! Share with me comment section or through Twitter or Instagram!