I've been in the market for a new toner for a while. I adore my Clarins Energizing Wake Up Booster Lotion but given how expensive it is, I've been trying to find a few alternative brands to try out.
I was really unimpressed by how expensive most drugstore options are so I ended up venturing to the likes of The Body Shop to pick a few out myself.
They're not the cheapest toners I've seen but a Buy 2 Get 1 Free promotion that they were having, including all the new items too, like the Spa of the World as well as premium face mask range, made it impossible to resist. 
I ended up picking up 3 toners to try out as I go through toners quite regularly and I thought these new ones from The Body Shop would be worth writing about.



I actually ended up picking up two of The Body Shop Rose Petal Face Gel Toner during the promotion. I was curious about its gel texture and the fact that it has rose petals in it which makes this the perfect toner for the Winter season.
Anything that has rose in it is something that I immediately gravitate towards and I love The Body Shop's commitment to sourcing the healthiest, sustainable, and fair-trade ingredients.
The gel texture is quite thick and viscous – it really feels more like a thick jelly (think ketchup/mayo-like texture) when you squeeze it out of the bottle. It doesn't immediately soak the cotton pad and the texture doesn't make it too wasteful. On the skin, the gel feels glorious, especially after a hot bath.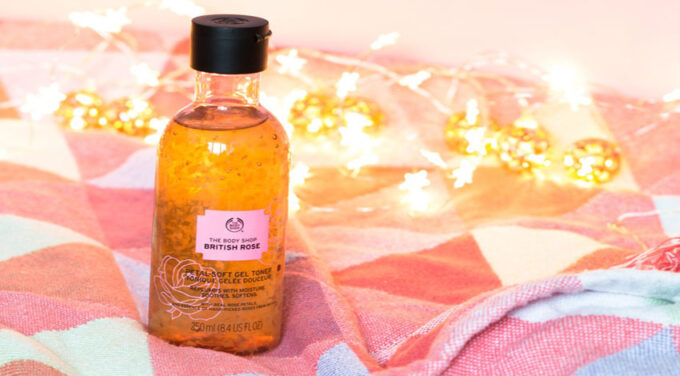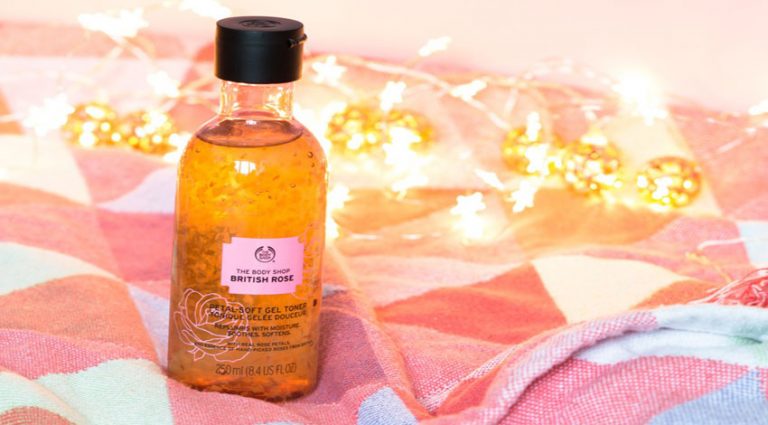 It's very cooling and unlike most toners that make your skin feel tight or dry, this toner leaves the skin hydrated as the gel takes some time to sink fully into the skin. The gel leaves the skin with a light moisture on the skin that eventually sinks into the skin.
The Body Shop Rose Petal Face Gel Toner smells lovely though I did notice some tingliness at the beginning which is a normal reaction I have to most of the brand's products.

The rose petal doesn't do much for me and it gets somewhat annoying when you accidentally squeeze them out and have to pick it off your skin. The Body Shop's version of the rose petal toner is a far more affordable one compared to the Fresh version.
The toner also helps reduce redness and inflammation. It's great to use around your eyes as well when you feel like you need more hydration there or to reduce redness/puffiness instead of using fresh cucumbers.
Overall, this is a fun toner – it's not necessarily more effective than other toners but it makes for a very interesting and luxurious sensorial experience in my evening routine.
Have you tried The Body Shop Rose Petal Face Gel Toner?
At the list below find more interesting products from The Body Shop available on Amazon: