I don't normally shop at The Body Shop but when I do, I go straight to their Spa of the World range. Bringing a little bit of spa ambiance to your home at the fraction of the price is something that I can absolutely get behind, so it was even that much more exciting to give one of their spa body product, The Body ShopMoroccan Rhassoul Body Clay ($8, available here) is an effort to home memories of delightful body wrap treatments in the convenience of your home.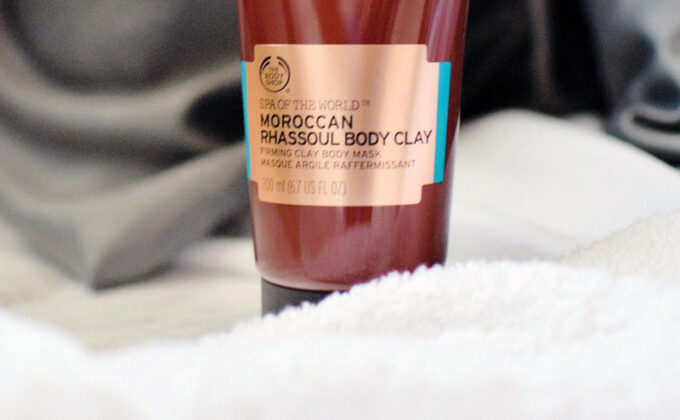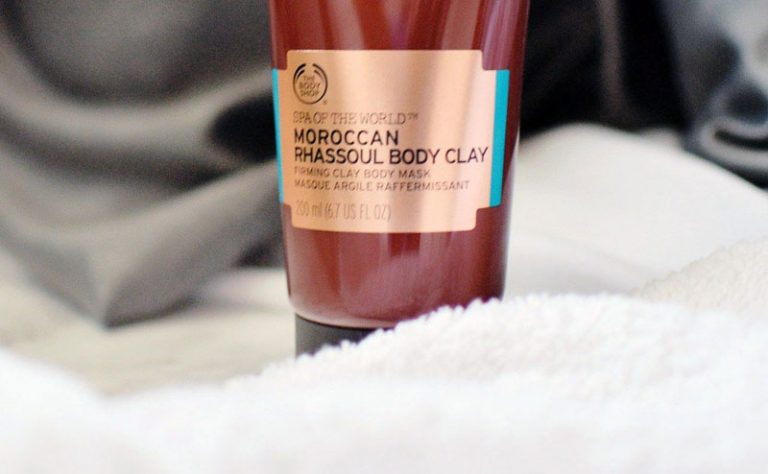 For those not quite familiar with The Body Shop's Spa of the World range, these are an extensive, premium spa product range using sustainable and fair-trade ingredients. They are more expensive than the regular Body Shop products but worthwhile if you feel like
Since it was on sale, The Body ShopMoroccan Rhassoul Body Clay costed me a mere $8 compared to its regular price of $24 which makes this a steal regardless of how good of a product it is. There seems to be two versions of the product with the other one being Himalayan clay?
I've always been a huge fan of The Body Shop's Spa of the World range (as you can see from my previous reviews) as they feel the most authentic to the real experience, despite the price tag. Compared to Bath and Body Works, I always feel like I'm back in Mexico or Cambodia's luxurious spas when I use The Body Shop's range. The scent, texture, colour and appearance are all incredibly similar to the raw ingredients used in the making of the product so I know there aren't preservatives or any kinds of add-ons that add no value to the final product.
The Body ShopMoroccan Rhassoul Body Clay comes in a tube which makes it convenient to bring in the shower and minimizes the risk of spillage or using more than you need. For anyone familiar with body wrap treatments, you'll know that clay-based ingredients are some of the best when it comes to sucking excessive water and firm up the skin. While the results won't be dramatic, body wraps are one of the most useful treatments before those "big days" and milestones because they are quick, deliver subtle results and can be done at the privacy of home.,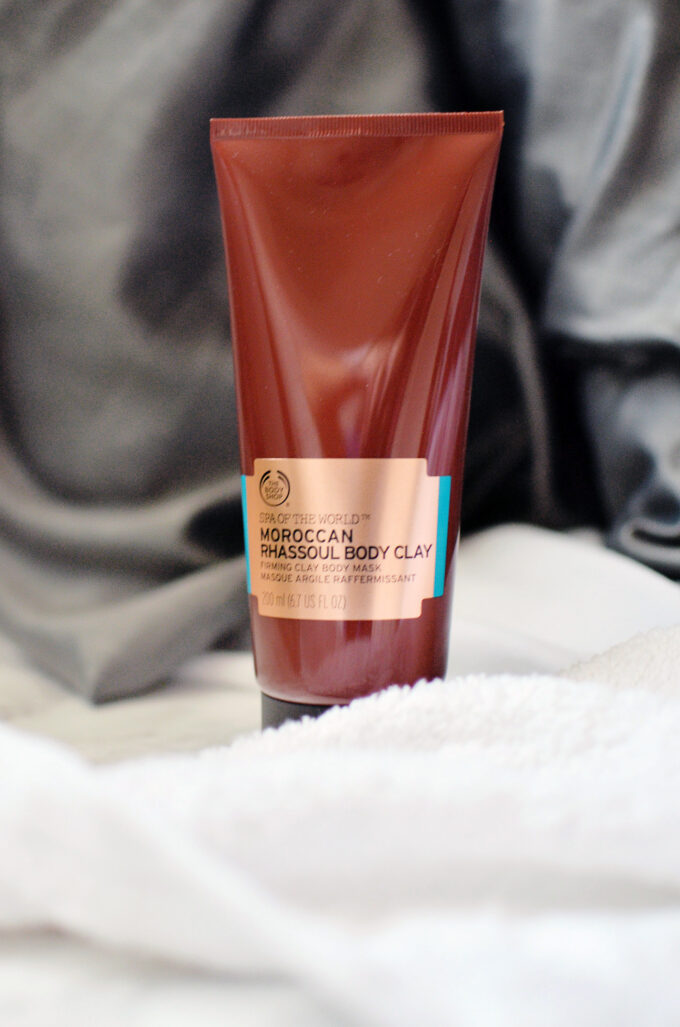 The Body ShopMoroccan Rhassoul Body Clay has a true clay smell – more earthy than charcoal and can be overpowering to those sensitive to it. However, I personally find the scent to be relaxing, and true-to-the-real-experience so it doesn't bother me as much.
The product has a thick, creamy but not gritty texture – there isn't any exfoliating ingredients here – just very thick clay that you spread over your problem areas (i.e. tummy, waist, forearm). As you spread the layer, you'll get a warm sensation and some tingling, which I didn't expect but doesn't bother me very much. You need to leave the product on for 10 minutes and as it dries, it will turn a muddy colour and feel tight. The good news is that there aren't any crumbles that would mess up your bathroom.
As I said earlier, there isn't a significant result that would make this product THE it product but I do like the idea of using the clay-based product to help firm the skin a little bit. On another note, this product kind of stains (nothing that a good wash won't take out) so keep that in mind in case you're using light-coloured towel.
Do you go for body wrap treatments? What do you think of this product as an alternative?