July was not a good month in terms of my personal spending. After a successful 6 months of minimal beauty and clothing spending, I cracked and bought a whole bunch of stuff. It's crazy – one month you're looking at your Amex/Visa bill and are patting yourself on the back because all your spending was on necessities, and then the next month you're wondering whether someone stole your credit card because you personally couldn't have spent that much money…
Let's go over the damage from the last few weeks shall we?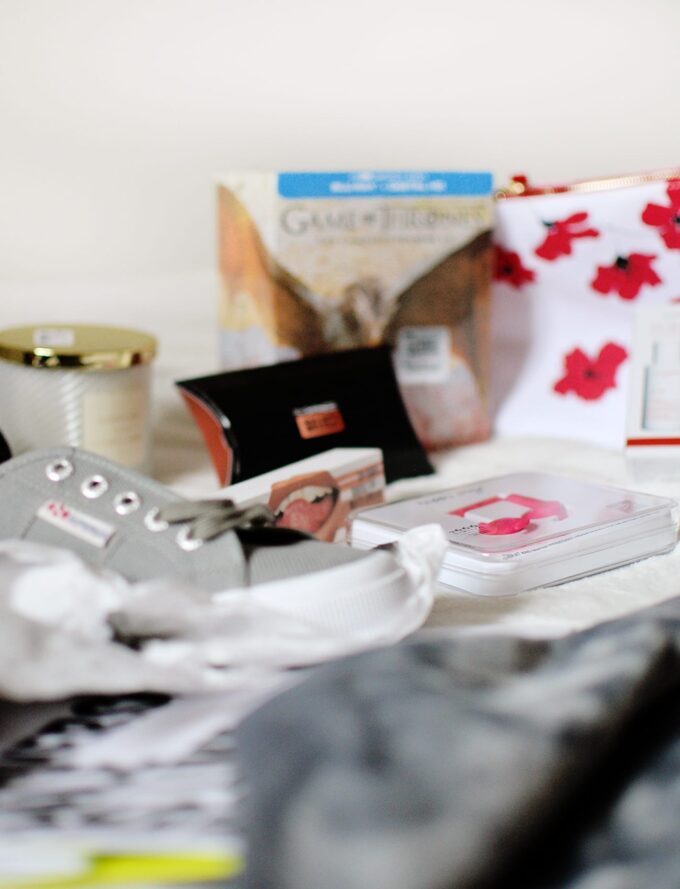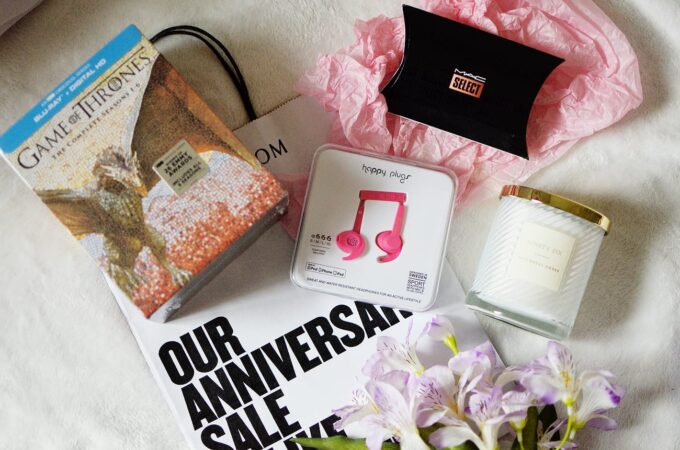 Amazon – Game of Thrones: The Complete Seasons 1-6 ($90, available here).
It really did start out with Amazon's Prime Day – I bought the Game of Thrones full season set as it was offered for an insanely good price ($90) versus the $200 that it retails for. Although I have HBO and can access the episodes on the go, there's just something about owning the actual physical product that solidifies your commitment to the series. Similar to how I obsessively collected Harry Potter memorabilia, I need to have more of Game of Thrones in my life…
Winners – Happy Plugs Sports Headphone ($15, available here)
Happy Plugs makes my favourite headphones ever. I received one from an event a few years ago and in the 2 years I've been using it, it has never failed me. The earpiece hasn't popped off, the cable hasn't flayed and the quality of the sound is as good as when I first bought it. The headphone is expensive ($25 retail) but given how long it has lasted, I would easily repurchase it. I was browsing Winners one day and came across the Sports Headphone version – wasn't aware of it, but considering it retails for $45, I knew I had to grab it… it was 1) pink, and 2) only $15!
MAC & Nordstrom – Nordstrom Anniversary Sale Haul & MAC Select Anniversary Gift
I've written about my beauty hauls from MAC and Nordstrom recently. I'll point you in those posts to avoid repetition!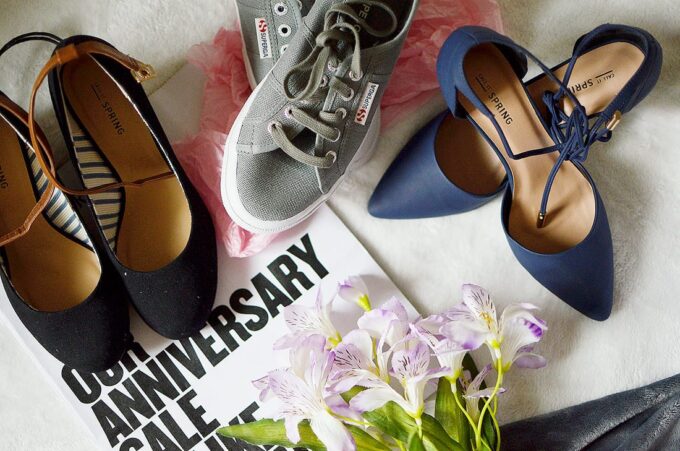 Call it Spring – Navy Sandal ($22.50, similar) & Strappy Espadrille ($22.50, similar)
I've been in the market for some stylish sandals and I really like the navy strappy heel that they carry. It has a little bit of fun to it without being over the top, and the tie-around-the-ankle strap is quite unique with its gold hardware. At 50% off the sale price, I couldn't resist!
Espadrilles are my favourite pairs to wear during the summer, and black is necessary colour to have at all time. Again, this pair was discounted to a mere $22.50 during the sale and wears comfortably too so what a bargain!
The Bay – Superga 2750 Cotu Classic Sneakers ($70, available here)
Although I'm not the biggest fan of sneakers, I realize that I'd like to get a pair that is considered stylish, and functional at the same time. White sneakers have been in for a few years now, but I don't see myself being able to keep it white for too long which is why I opted with the grey shade. I'm not sure why but greys look much better on me over all! I was really lucky when purchasing these – I had a $20 voucher from The Bay which knocked the price off these sneakers by about 33%!
This is apparently a super popular brand and is really well-known internationally. Kate Middleton, the Duchess of Cambridge rocks these (the white version) very often hence why it's sold out everywhere. Given that these are good enough for the duchess, I'm pretty keen to really enjoy them!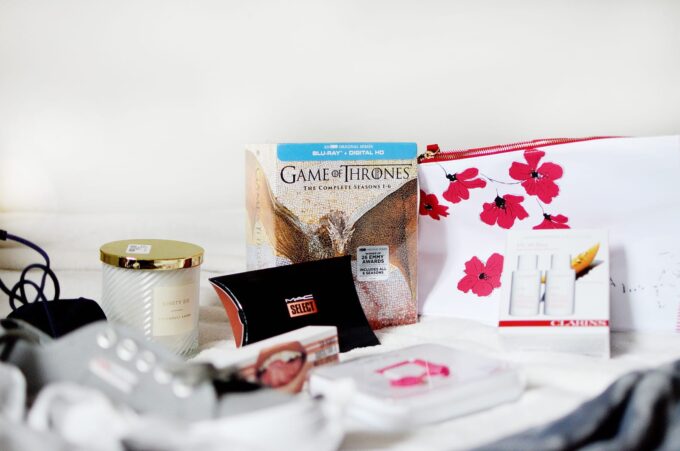 That's quite the damage for the whole month. I'm now on no-shopping mode until the holidays so I'd like to live vicariously through you! What have you been shopping for recently?