Last year, I was lucky to have won a giveaway for a ticket to attend the first ever, SparkSessions 2013 Conference. This conference was the first of its kind, bringing together not only Toronto-based beauty and fashion bloggers, but also a number of brands, PR professionals and agencies: It was two-days filled with learning and networking. This year, I am excited to be going back and I hope you'll join as well!
I wrote an in-depth coverage post on the event from last year, and if this is something you're interested in, I highly recommend you go through that post to get an idea of what you can expect. I know tickets aren't cheap, but as I mentioned in the other post, the value of $159 for the ticket will vary between individuals, so ultimately it's up to you to decide whether it will be worth your time and money. Also, for those of you who live outside of Toronto, SparkSessions is hosting a giveaway where you can win an airfare and hotel stay to attend the conference!
Read my coverage of SparkSession 2013 Conference here!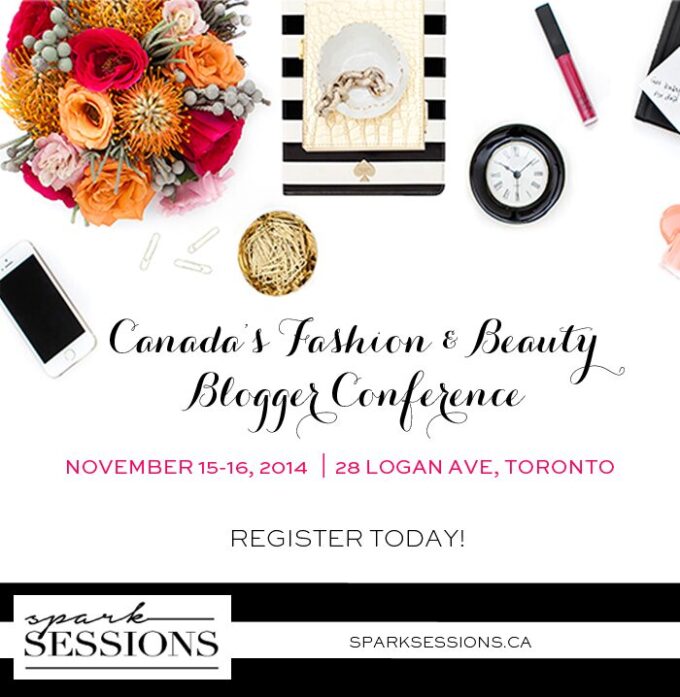 Personally, I felt that the conference was a valuable way to connect to local bloggers, add new blogs and twitter accounts to my reading list, and get in on the beauty conversation on a more professional level. In my opinion, you can always go to a "How to Build Your Brand" or "How to Network" or "How to Pitch to PR Agencies" conferences and events but in all likelihood, you would end up paying more altogether than going to this singular event. I've made some new friends and got to know more about my favourite bloggers through this event.
Sparksessions 2014 Conference
Now it's your turn! Did you attend last year's SparkSessions Conference? Are you thinking of joining this year's session? As always, I'd love to hear your thoughts! Share with me comment section or through Twitter or Instagram!