Shopping for beauty products is more popular than ever. According to the leading hub of coupon collections website, RetailMeNot, over 60% of women are buying makeup at least once a month while 30% buy more than that. It could be due to how much power makeup has on mental health and confidence or because self-care feels so important right now – either way, it's clear online makeup shopping isn't slowing down anytime soon! You don't have to forego cosmetics completely, it's better to save money on makeup by getting the same thing at a lower price. Here's how to cut down on beauty spending without sacrificing your looks.
1. Use a Cash-Back Services
Have you ever noticed how much money we spend on beauty products? Studies show that the average person is shelling out an astonishing $42 per shopping trip! Gen Z'ers, between 18 and 24 years old, are especially hard hit with an even higher expenditure of around $70. But don't worry–help is here in the form of cash-back sites like Rakuten. With this service, you can get a portion (up to 10%) back after making purchases such as hotels, electronics, or makeup from stores like Sephora and Ulta during their peak seasons!
2. Use Promo Codes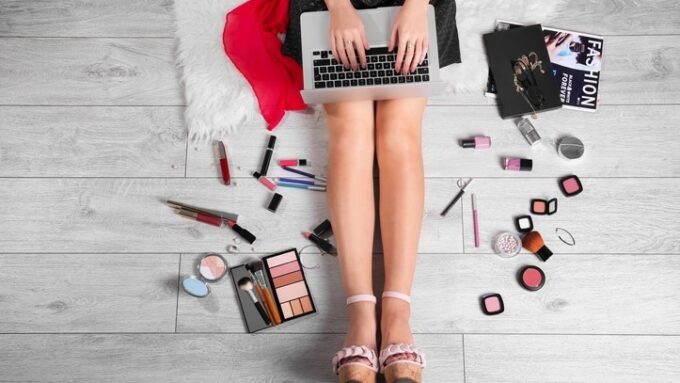 Want to save money on your favorite brands? Look no further than YouTube! Simply search for the brand name plus 'coupon code' and you'll likely find a great deal. Not only will you get an awesome discount, but using those codes can also help out the YouTuber that posted it – win-win all around!
3. Sign up for Loyalty Programs
Shopping online for beauty products has never been more rewarding, thanks to loyalty programs from Sephora and Ulta! Earn points with every purchase that you can use towards deluxe-size samples or get dollars off your next order. Climb the rewards tiers to unlock even better perks like free shipping and early access – a real treat for all the savvy shoppers out there!
4. Clear Cookies
Ready for the savvy shopping secret to bypass markups and wooed by low-stock marketing ploys? Clear your cookies! Whether you're booking a flight or browsing for makeup goodies, delete those diligent tracking devices from your browser. Your wallet will thank you later when that great deal remains just as gratifying without all the pressure of "only one left".
Another way to avoid markups and buy goods at a discount is to use VPN for Android. The fact is that the price of goods strongly depends on your location. You can easily order cosmetics cheaper from a neighboring state, or country, or simply book online and pick them up yourself at the best price. Just click here to install the best VPN service to bypass markups and various blockings. With VeePN, cosmetics will be as accessible as possible.
5. Set Up Sale Alerts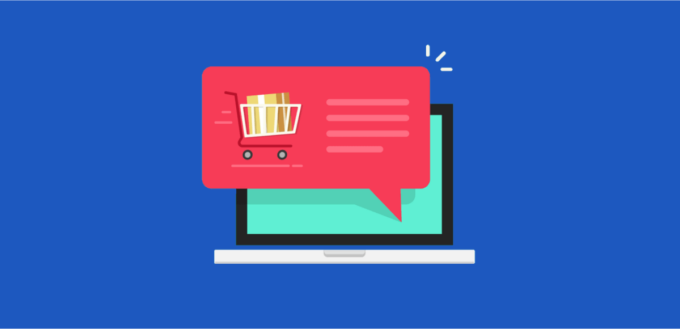 Get the products you've been dreaming of without putting a strain on your wallet! With Shoptagr, you'll get notified as soon as desirable items go on sale or restock – no more missed deals. Easily create lists to organize and monitor all that's out there in fashion and footwear – find what works for any budget from comfortable basics to designer pieces with just one click away. Shop smarter with ease when you know exactly where those unbeatable discounts are waiting for you!
6. Wait for High-Sale Events
Beauty obsessives, rejoice! Two of the hottest deals in cosmetics are back again: Ulta's 21 Days of Beauty and Sephora VIB Sale. Every day for three weeks at Ulta you'll get mega-markdowns on a new range of products – stay tuned to find out what discounts will be released next. At Sephora, all your purchases come with 10 to 20 percent off based on status — enjoy unlimited use during springtime or holiday season sales – don't miss this chance to stock up on perfect pouts, smoky eyes, and fabulous foundations!
7. Enjoy the Benefits of Recycling Programs
Consumers are increasingly making eco-friendly decisions when it comes to their beauty purchases. A massive 81% of women believe that the products they buy should be both clean and sustainable, so brands have responded with innovative programs such as MAC's Back-to-MAC trade-in program or Kiehl's "recycle and be rewarded" initiative, which rewards customers for taking part in a greener lifestyle.
8. Work at a retailer
Working at a retailer can be the perfect way to start your makeup journey. At Ulta and Sephora, employees get 25% off all of their purchases – even if they're only working seasonally or part-time! Not only do you make some money, but you also have access to discounted products that will help kickstart your beauty routine in no time.
9. Buy It in Bulk
Maximize your beauty routine with a bulk buy! Whether you use the same skincare or makeup products every day or need to stock up for that special event, Costco has it all. Shop their website for larger sizes of quality brand-name items from retailers like Sephora and Ulta – at prices you'll love!
10. Subscribe to Save
Shopping online has many perks! If you take advantage of them all, it could save you time and money. Schedule delivery subscriptions for products your purchase frequently- like skincare – from retailers such as Vitacost, Dermstore, or Amazon, and get a percentage off each order with no extra effort. Get the items delivered to your door without having to remember every few months!
Conclusion
No matter what your budget is, there are plenty of ways to save when shopping for cosmetics. Take advantage of discounts and deals like Ulta's 21 Days of Beauty or Sephora's VIB Sale, use VPNs, set up sale alerts, work at a retailer, buy in bulk, and subscribe to save. Use the listed tricks to make your wallet fuller, but your appearance is absolutely not affected.