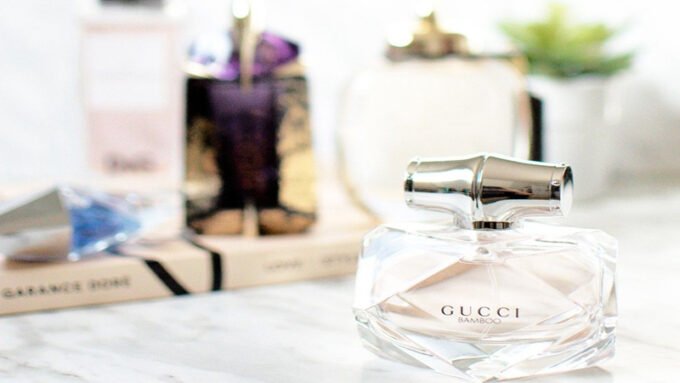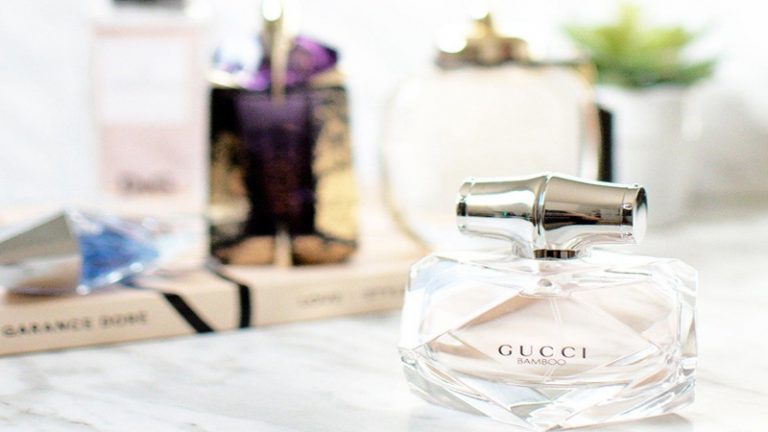 It's been said that our olfactory sense is our strongest. If my signature perfume collection is anything to go by, I have very little doubt in the truth of the aforementioned statement. I have a tiny bit of an obsession with perfumes as finishing touches, and spritzing that bit of perfume sets it off for me. It takes me from zero to hero. Spraying a bit of perfume before a date night, outing with the squad, or just the tiniest bit before a big meeting that afternoon is my kind of finishing touch.
One may think of a signature perfume as being just that one scent that you can be identified with so it may seem odd that I have about five of them here. I did only have just one signature scent until I caught wind that it may be discontinued which set me off on a journey to find a replacement "signature scent"
The Signature Perfume Collection
The only perfume I have been loyal to for over 6 years is the D&G #3 L'Imperatrice ($93, available here) which has graced this blog several times now. It is the most understated, unknown perfume I own which has had its share of being on the brink of discontinuation. I discovered the D&G #3 L'Imperatrice in university which meant that I really got to grow with it. The D&G L'Imperatrice is my #girlboss scent – I'll wear it for every occasion and something I use up regularly. For the sake of timing, I'll let previous reviews speak for itself.
Having seen the rest of the D&G #3 L'Imperatrice range being discontinued (there used to be 8 in this range, as the numbering may indicate), I have been searching high and low for a replacement. I think I have found in GucciBamboo Eau de Parfum ($138, available here). This perfume is a reinterpretation of a very famous plant that symbolizes elegance and strength – two values I treasure most in myself. The GucciBamboo Eau de Parfum is both floral and woody – it has notes of bergamot, lily, and sandalwood. I've always been attracted to sandalwood as it wears really well on me.
If my previous two fragrance picks are embodied strength, femininity, and poise, then the CoachEau de Parfum ($115, Shoppers Drug Mart | The Bay) is my playful, energetic and bright scent. Something I like to keep handy on a fun night out and during the slightly warmer season. The rebranding of the entire Coach range means a total re-introduction to this new scent and what a delightful surprise it was – sparkling, fun, and full of contrasts!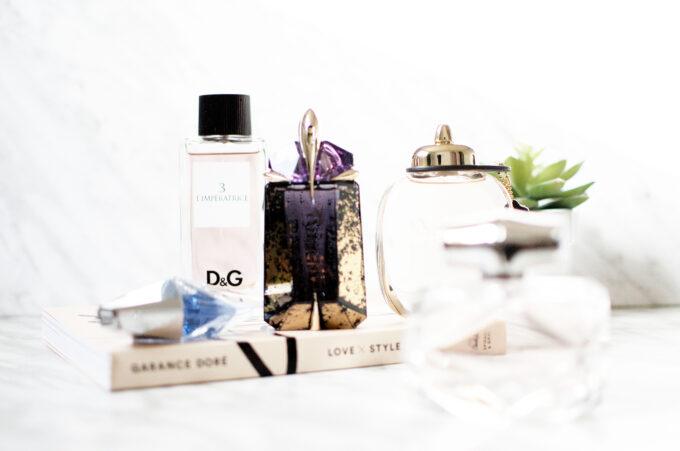 The Mugler Angel and Alien are absolutely bewitching and occasionally I find them almost too much to handle. But if you're looking to impress, especially with these limited edition packaging, then look no further.
The MuglerAlien Divine Ornamentations Eau de Parfum ($133, available here) is certainly a sight to behold and quite imposing too. The iconic amethyst bottle is covered in real 17 and 18-carat gold particles which creates that cracked gold effect. The bottle is covered in a protective lacquer that protects the gold specks. The fragrance has jasmine, cashmere and amber notes which makes it both mysterious and powerful to wear – the kind of scent that tells others, "Don't mess with this one".
On the other hand, the MuglerAngel Arty Collector Cover Eau de Parfum ($98, available here) is a two-piece limited edition set which includes the refillable Angel Eau de Parfum, and a protective case. I've always found Angel to be a lot more wearable than Alien with its sensual, and sexy notes. It has more sweetness than the other fragrances I've featured here – its ingredient list includes vanilla and caramel so it's something that you'll want to wear sparingly.
For those who may not be familiar, both of Mugler's Angel and Alien range can be refilled at select retailers (i.e. The Bay) so you can keep these iconic packaging for your vanity.
Do you have a favorite signature perfume?
---
Disclaimer:
This post features product(s) provided for editorial consideration. All opinions are my own. For more information about my review policy, please
click here
.
---