I missed my transfer to Paris and what do you do when you have 5 hours to kill at the Paris airport? You relax at the lounge then go shopping.
Home to many iconic luxury beauty, and fashion brands, France is the "it" destination when it comes to shopping. Back in 2013, on my first visit to the city of Love, I hoarded a bunch of Bioderma, Darphin, Nuxe, and other prestige skincare brands.
Of course, French pharmacies have become iconic in their own right, and it's a bit of a rite of passage for beauty bloggers everywhere to visit one (the most famous one being City Pharma on 26 Rue du Four, 75006 Paris, France) to stock up on skincare products that cost a fraction of what they cost at home.
Whilst spending a few hours at the CDG airport after being rebooked to a flight at 9 PM, I decided to peruse the duty-free section. Normally, I avoid shopping duty-free, except in select cities as they can be overpriced.
I love airport-exclusive sets and at the Paris airport, I love seeing the far more diverse selection of products and colors from major brands like La Mer, Clarins, La Roche Posay, Caudalie, Nuxe, and a bunch of others.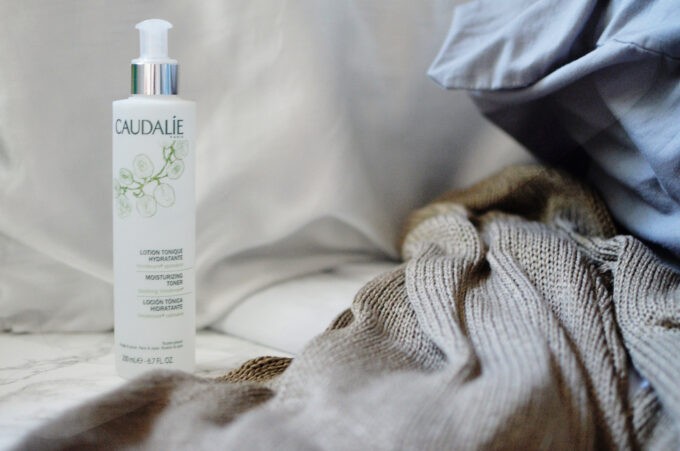 As I was shopping for a new toner (having been really disappointed by the price of the toners from Nivea at the drugstore), I was pleased to see Caudalie has a few to choose from at a price that was 50% off the Canadian retail price and close enough to the price I'm seeing from many drugstore options that it was worth the spend.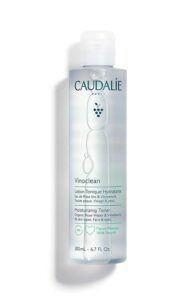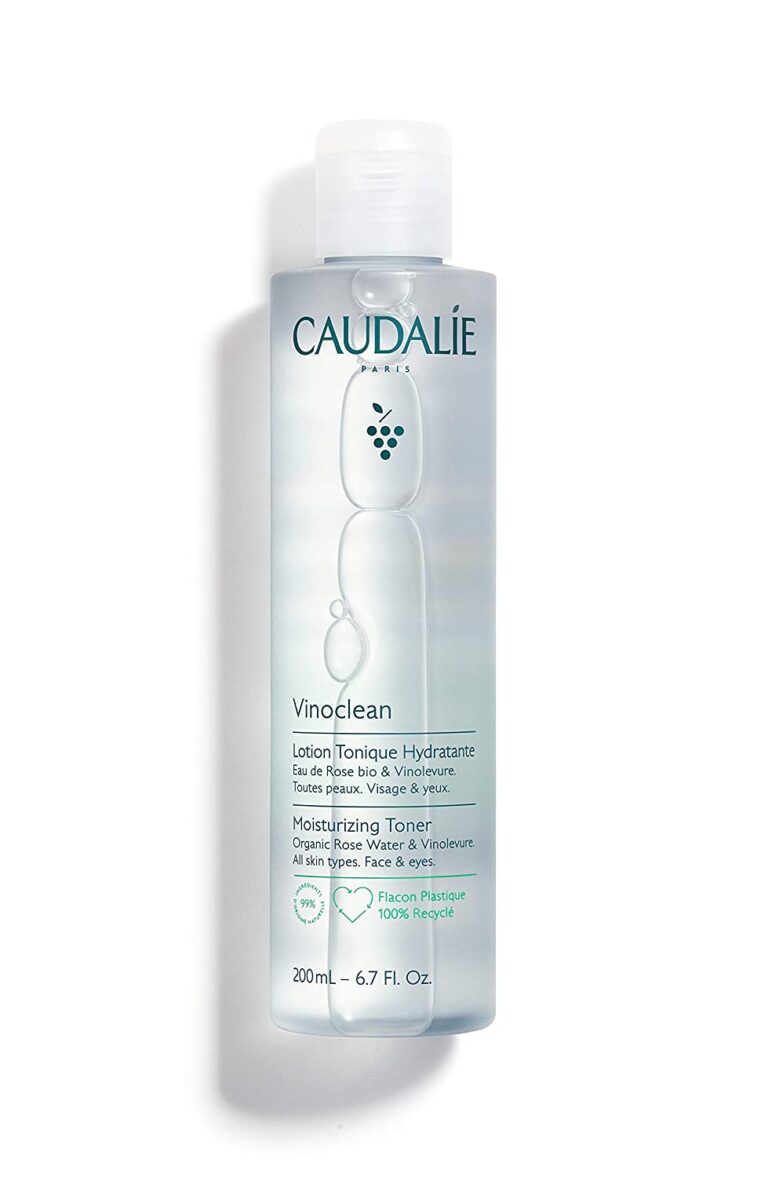 I opted to pick up two of the Caudalie Moisturizing Toner. Similar to most Caudalie products, the Caudalie Moisturizing Toner is packed with Vinolevure®, Caudalie's exclusive ingredient extracted from wine yeast.
This particular ingredient helps retexturize the skin over time and helps with balancing out the pH level of the skin. It is also formulated with castor oil to help rejuvenate and improve the elasticity of the skin.
It comes in a plastic pump which I thought was an interesting choice but the pump makes it less likely for spillage or using up too much of the product.
It earned the "Clean" label at Sephora for being formulated without those ingredients that aren't really great for the skin like sulfates, parabens, etc. The toner smells like the rest of the range and is prominently grape water, and really refreshing. I enjoy how gentle the toner is and doesn't leave my skin feeling very tight or dry!
The Caudalie Moisturizing Toner is one of those products that don't look like they do much for the skin but pick up makeup and excess oil residue on the skin. I like how gentle and refreshing this feels on the skin.
I love this toner as a great alternative to a number of other high-priced toners in the market (obviously can't say the same if you buy this in Toronto as opposed to the duty-free). I love that this toner conditions my skin and that my skin feels quite hydrated after each use.
Do you have a favorite toner brand? Have you tried the Caudalie Moisturizing Toner?
Check the following Caudalie skincare products available on Amazon: