First things first, did you all have a wonderful Christmas? I hope you did! I hope everyone has had a wonderful relaxing holiday season and ready to greet the new year feeling re-energized and ready to conquer 2017! I wanted to drop by and share my boxing day sale haul – after all, it's a time to pick up a few items you didn't get for Christmas!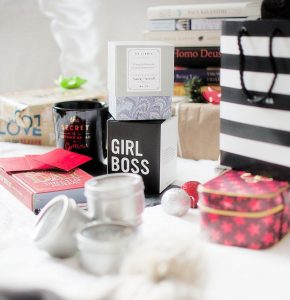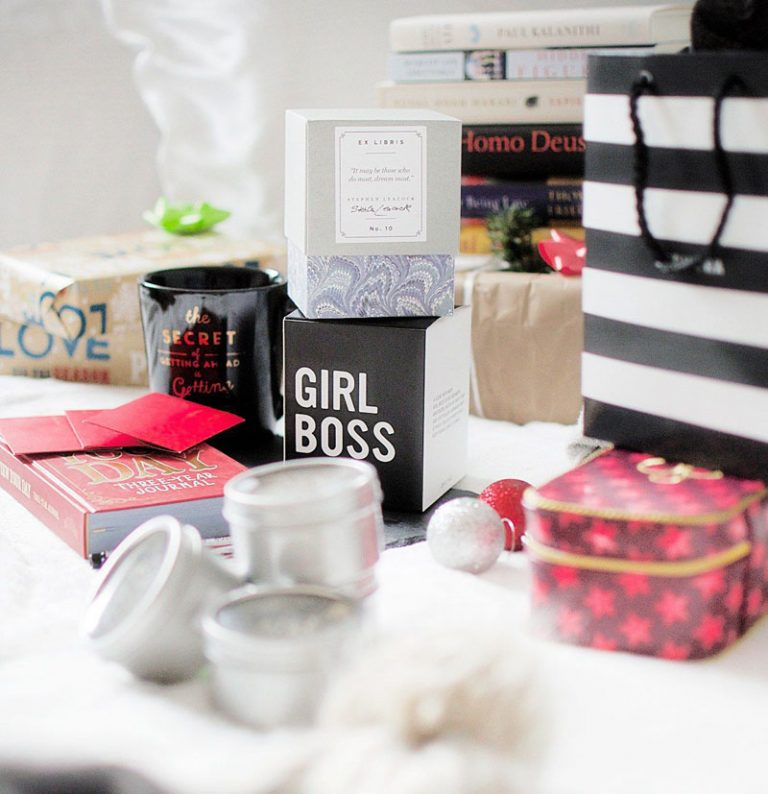 Christmas was a very low-key affair this year – we ordered some food from our favorite restaurant, and I successfully made a classic New York cheesecake for the first time – so we had that for dessert! Since Christmas conveniently fell on a Sunday this year, we opened presents in between church services (We attend two church services every Sunday!) and had my cheesecake as snacks before we went to the afternoon service. If I'm going to go all out with the calories, might as well do it during the holidays right?
Here are a few things I picked up during Boxing Day and the gifts that I got for Christmas! I hope you won't consider it to be a braggy post – these are my guilty pleasure posts to read!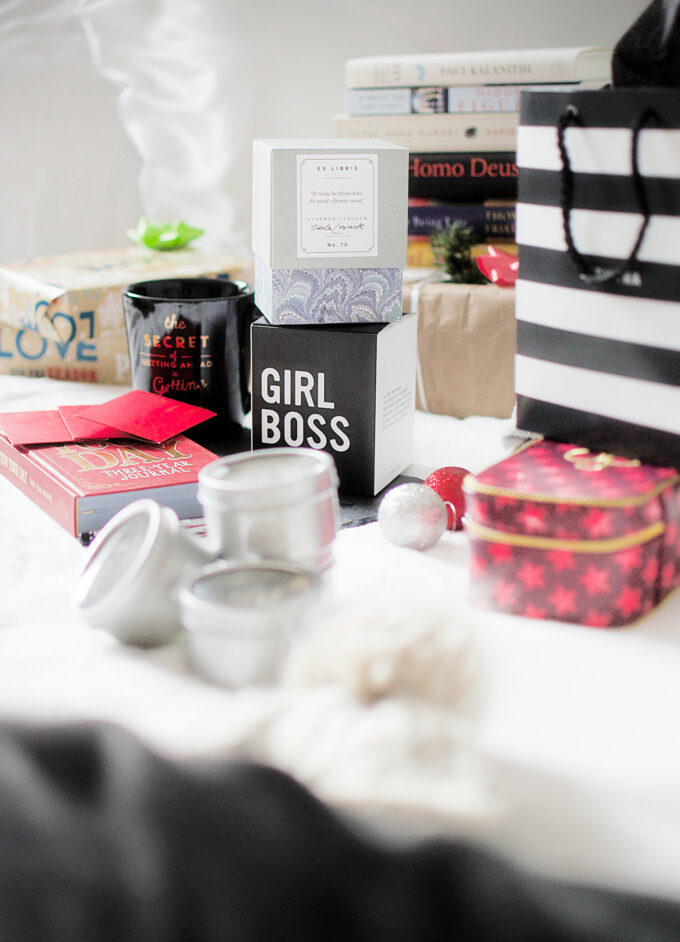 Boxing Day Sale Haul!
I, of course, had to treat myself to a few new things for this boxing day sale haul with the gift card and cash I got. I shared a few places that I wanted to shop for my Boxing Day Deals for Bloggers Post so that's where I started out. I picked up everything I wanted online so it helped me keep the spending to a minimum and so that I didn't have to battle through the crowds in the mall.
I kept myself busy during the online shopping phase of Boxing Day with a Game of Thrones marathon on HBO – I can never thank my parents enough for getting the TV package that includes the HBO channel.
Chapters-Indigo
I started 2016 with this mindset that I really want to get back into reading regularly. You might have seen me do a quick unboxing over on Instagram Stories (@voxielle if you're not following me there yet!) I really enjoyed the stimulating experience and will continue to do this in 2017.
Armed with a $50 gift card, a number of boxing day deals, and a promotion for 20% off if paying with Masterpass, I picked up a number of new reads for the new year! I'm going to try to read more than 9 measly books next year! Here are a few new titles (and a candle to keep that cozy vibe going!) I added to my collection:
Thank You For Being Late: An Optimist's Guide To Thriving In The Age Of Accelerations – Thomas L. Friedman
Homegoing – Yaa Gyasi
Sapiens: A Brief History Of Humankind – Yuval Noah Harari
Homo Deus: A Brief History Of Tomorrow – Yuval Noah Harari
When Breath Becomes Air – Paul Kalanithi
Shoe Dog – A Memoir by the Creator of Nike – Phil Knight
Glass Library Candle – No.10 Stephen Leacock
I'm sure you'll be seeing more of these books in future posts!
Sephora
Sephora released a number of limited edition sets for their boxing day sale that were so much better than what we saw during Black Friday. I picked up the philosophyPurity Made Simple ($15, sephora.ca) though I already have a decent stash thanks to the Black Friday sale a month ago. I'm glad I woke up early enough to add a few more sets to my cart including the tartePretty Posse ($15, sephora.ca) which comes with a full-sized blush in the shade "Tipsy" and a lipstick. The last set I picked up is the bosciaTsubaki Deep Hydration Travel Essentials ($15, sephora.ca) for the Tsubaki Face Oil that comes with the set.
MAC Cosmetics
The offer from MAC for boxing day was a free lipglass with the purchase of a lipstick. I am not a fan of the lipglass formula so I opted to review their "Goodbyes" section and was so thrilled to find the set I had wanted to purchase for 40% off! I bought the MAC CosmeticsNutcracker Sweet Nude Mineralize Kit ($35.70, MAC Cosmetics | The Bay), a Nordstrom exclusive which I had been wanting since I saw it on Chelsea's blog a while back. I also couldn't pass up getting the Sushi Kiss Lipstick ($9, MAC Cosmetics | The Bay) from the Good Luck Trolls collection as it was discounted to a mere $9! I'm glad I waited until the boxing day sales week to pick these up as I got to save more bucks in the process!
Lush Cosmetics
Although I kept losing my place in the online queue, I stopped by the mall the day after Boxing Day and saw that they were very well-stocked. I opted to pick up a few Christingle Body Conditioner as I've heard it being quite good for the winter skin (while leaving your skin smelling like delicious peppermint). I also picked up Santa FUN Bar as I've long been a fan of these little playdough putty and its versatility in the shower. I always buy the fun bars whenever I have the chance because proceeds from fun bar purchases go towards the Lush Cosmetics' FunD which goes to support organizations that work with children affected by the Fukushima nuclear and tsunami disaster of 2011.
David's Tea
I admit that I wasn't the biggest dan of David's Tea before and found their teas and mugs to be a very overpriced. However, I discovered that this store is the only place I can find quality matcha powders, and since I've gotten a few samples from the store since, I've been curious to try more of their stuff! From the sale, I picked up the Buddha's Blend ($12, available here), and the Organic Silk Dragon Jasmine ($8, available here) from the mini tins selection.
What I got for Christmas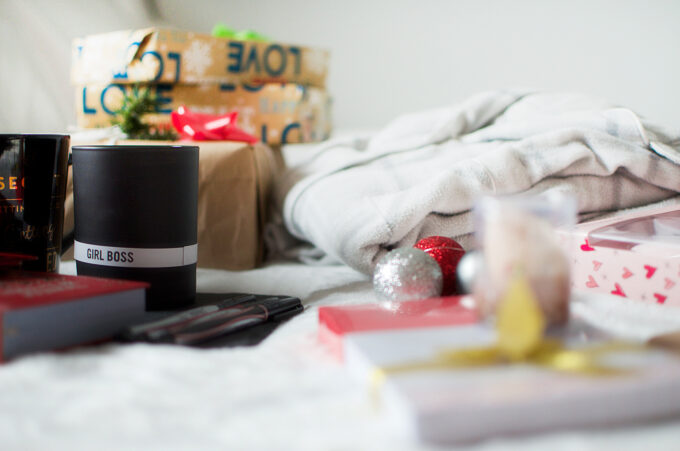 My family knows I prefer to pick my own gifts so I am always asking for cash, or gift card. Once in a while my sisters will surprise me with something extra but I am so much happier with a gift card. I received a $50 gift card to Chapters which was something I really wanted because there are a ton of new books I wanted to buy! I spent it all immediately during Boxing Day. I also received an Indigo ScentsGirl Boss Candle ($24.50, available here) that I had mentioned in passing, and a black IndigoExpressions Mug ($7, available here). I'm kind of a sucker for all things home-related from Chapters, so I was pretty stoked to grow my collection.
My sister had a theme in selecting my Christmas gifts – self-care! She gifted me a brand new PJ set (always necessary) and a poncho wrap (one you can wear as a scarf or cape and the only acceptable excuse to wear a blanket at work), and a gift card to the Four Seasons Spa on top of a few Starbucks gift cards – 2017 is clearly shaping up to a very cozy year!
I was also really lucky to have won a giveaway hosted by Hillary over on Instagram and got a new beautyblender beautyblender + Too Faced Holiday Kit ($55, available here) and the FreshSugar Lip Small Wonders ($36, available here) which I regifted to my sister as she's starting out her makeup collection. Through the Canadian Beauty Bloggers Secret Santa event, I received a brand new beauty blender
What did you pick up during the boxing day sale / post-holiday sale?