I am sure that like many, I have hundreds of items in my Sephora Love List that is just begging to be purchased. As I was logging into my blog, I noticed that three posts have moved up to take the top spots in the most-viewed pages over the last week:
Like, you guys! Y'all make me blush with all these attention to my consumerism.
In all honesty though, I hadn't plan to put together any kind of shopping list nor a recommendation list because I feel like everyone is already doing it. However, looking at my stats tells me otherwise, and I spent a long time reading through old blog posts and looking up shopping ideas, so I thought I'd put together a fun shopping list for you!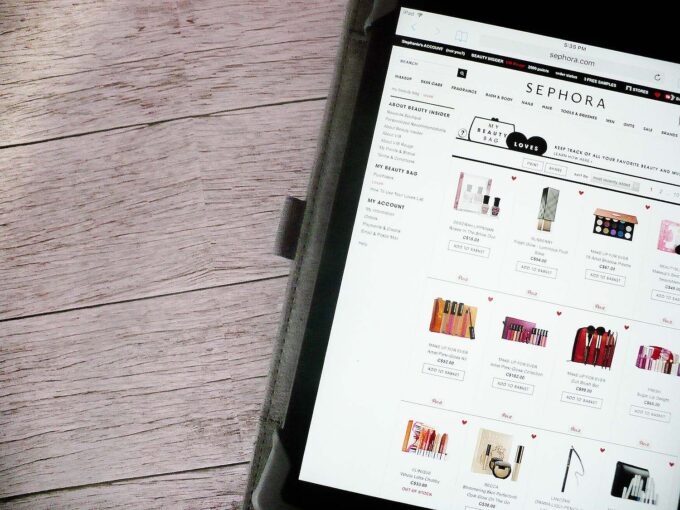 The Limited Edition / Seasonal Releases
Generally the Fall season is the time of the year when all the beauty industry's best releases are launched. Think of breakthrough products, new innovations and the likes – not just range extension, or colour extension! Plus, this is the season for gift-giving and limited-edition holiday-centric sets, which means that you get more value for your buck! So get your holiday-shopping done early (so that you're not scrambling at the very last minute like I always do!) with a 20% discount to boot! All that money you saved? You could definitely sneak in another tiny little purchase for yourself!
I spend a lot of time looking through the Just Arrived and Gifts sections on Sephora.ca to give me some shopping inspiration!
Stock up on Essentials
Looking at my wishlist, I realized a lot of things I wanted to buy are the essentials I need to stock up on. Look through some of your old blog posts to see what your favourite items were, or go through your old shopping list (i.e. the Purchased section on the Sephora site) and see if you are running low on anything. Even if you're not really in need of stocking up on anything, it could be a good idea to replenish anything that you use regularly so that you can save a little bit of money in the long-run.
Try Something New
Is there an even better time in the year when you can let yourself try something new, because it's on sale? Exactly! When else will you have the opportunity to buy Dior, Burberry, Make Up For Ever, Marc Jacobs, among many other brands, with a 20% discount? A good place to start to figure out what's worth trying could be a website like Temptalia, however my favourite sites to discover something new remains the blogs I read! I'll spend some time going through product reviews like the popular monthly favourites series and paying particular attention to anything that really stands out (especially if it consistently shows up on other blog posts as a favourite product, and not a sponsored-type of post or similar!)
Guilt Free Shopping? Gifts Under $30
Maybe you have a huge stash to get through or maybe you have spent quite a bit at Sephora already so you feel like you need to tone it down a little. Here are some recommendations of products that are either under $30 or something you can split so that you don't have to feel like you spent that entire $30 on yourself!
My List
I won't lie, I think my list is a little bit on the boring side – a lot of it is going to be replenishments, but take a peek anyways and let me know if there's anything that piques your interest!
VIB Rouge Sale Details
Use code ROUGE20 between November 6-9th on any in-store or online purchases. VIB Rouge (Canadian) are also invited to take part in a special private shopping event on November 5th.
Are you shopping this Sephora sale? What will you be purchasing?