I enable you to buy beauty bits too often, so I'm going to take a step back and share a few of my self-care favourites that makes me feel like a million bucks despite the fact that it's early February and insanely depressing.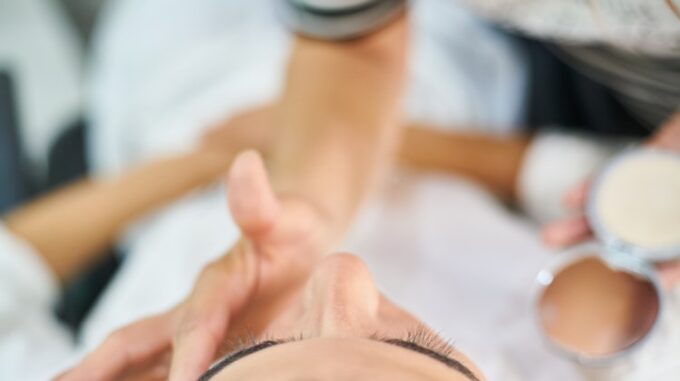 I got inspired during last year's self-imposed beauty ban where I pretty much cut down my annual beauty spending by 60%+ (Very proud of myself for this!) so I started thinking about things that help me get things done that aren't necessarily beauty-related. I picked up some interesting goodies (most of them purchased with coupons too!) to add a bit of oomph to your 2018!
Bath & Body Works Pillow Mist ($12.50)
If there's anything that could get me to spend money at Bath & Body Works, it's their coupons (especially those $10 off $30 or BOGO aromatherapy Items). I've been really into their aromatherapy range – I think it's quite new as I'm totally over their generic repackaged permanent lines.
The new spa/aromatherapy range adds a touch of luxury to my life without breaking the bank and I am hoping they might expand this range. I am particularly in love with the pillow mist which I use every night before I hop to bed. I love the "Sleep" (Lavender and Cedarwood) as it adds a bit of that luxury experience to help me drift off to sleep.
I also popped one in the shower because I can't seem to find a good dupe for the shower spa mist that I've seen at the Four Seasons Spa. I spray the mist upwards when I'm taking my hot shower and it gives me a bit of a boost. I love using "Focus" (eucalyptus) in the shower.
For those concerned about the fragrance level, these mists are quite diluted as evidenced by the fact it lingers so very lightly on my pillows and usually disappear within 1-2 minutes in the shower. I don't detect the scent when I wake up so it's not at all a mist that would give you headaches!
The Body Shop Superfood Expert Face Mask ($28, available here)
My current obsession is the charcoal mask from The Body Shop although I use the others equally as often depending on my skin condition and needs.
These masks smell wonderful and are just a fantastic way to wrap up the week with a bit of self-care, book hot tea, and a cozy bed to hang out in! I'm trying to incorporate the masks I bought during Boxing Day in my weekly self-care evenings so I don't forget about them at all!
Sally Hansen Salon Expert Nail Polish ($7.99)
I've been so devastated when my Dior nail polish dried out – it was one of my favourite colours and would be the perfect shade for Spring. I was so thrilled to find these two colours from Sally Hansen during my latest Shoppers Drug Mart redemption haul. I'm pretty stoked at finding these fantastic forumulas at a discount and with colours that I've been obsessed with!
Recollection Planner Inserts from Michaels ($7-10)
Michael's Arts & Craft store is mu achilles' heel especially after they opened a store about 10 minutes walk from where I live. This store is a total gem and while the prices might seem outrageous, and totally inflated at first, check out their weekly flier which often provides a 50-55% coupon to use on a regular priced item. Plus, everytime you check out, you automatically get a 40% coupon to use next time.
I'm a huge fan of their Recollection planner and planner accessories range which is not only affordable, but so diverse, and tons of fun to play around with. I recently picked up these Fitness and Budget planner "insert" (they're more like actual books that you pop into their custom planner) for $4.50-5 (Originally around $8, bought with a coupon).
They are perfect for habit and goal tracking for the year if you're not into bullet journal or might have already started a planner for the year and can't be bothered to restart with a bullet journal for the year. I love that the insert/books already have the headers/lines all set up properly.
In the Fitness book, you can track your fitness goals, meal intake, water intake, and monthly goals. I use the monthly goals section to pop in non-fitness goals like "Reading 2 books". I also picked up the "Budget" one which would be great as a savings tracker.
If those two don't interest you, check out the other ones they have including bucket list, daily to-do, faith, and so on!
Also from Michaels, I discovered these Bible Journaling pens. They're meant to be used as highlighters for bibles which has very thin pages (regular highlighters tend to bleed as I have learned the hard way). These pens make the perfect watercolour decors for my planner or if I end up trying out the bullet journal thing!
So there you go – some of my favourite bargain self-care, non-beauty bits that you can pick up at a great price! What are you obsessed with lately?