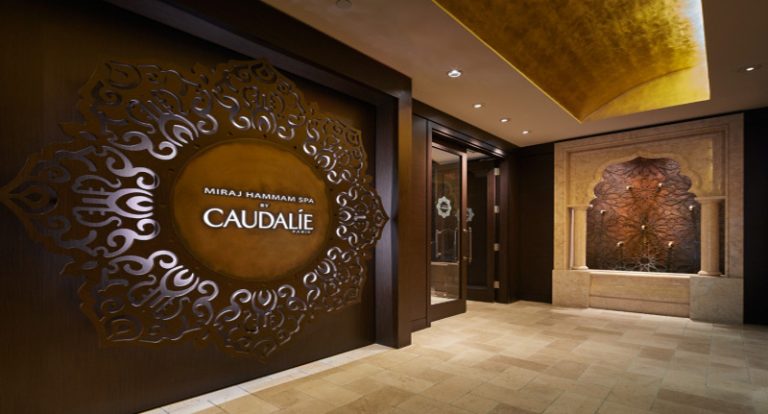 I don't often indulge in myself despite all the articles that tell you that you need to relax, take care of yourself first before you can conquer the world. When I actually take a moment to spend a few hours of bliss, it actually takes my family and friends slightly aback. I'm the "always on the go" kind of gal with a suitcase always half packed (or half unpacked because I'm probably heading somewhere again in a few weeks' time).
This time, I decided to pay a visit to the Miraj Hammam Spa by Caudalie Toronto to give my body a break. Treating myself at one of Toronto's top spas is what my body deserved after putting up hours of walking through an exhibit hall and sitting through long flights.
The ancient rituals of hammam have always fascinated me – I've read about it in books and I just can imagine how lovely of an experience that is. I got to experience a delightful deep tissue massage and their signature Grand Facial which was just what the Doctor ordered after three weeks of work travels that took me to two continents!
The Miraj Hammam Spa by Caudalie is located at the Shangri-La Hotel, a posh, upscale destination for the who's who of Toronto. Stepping into the 5th floor, I was greeted with the iconic Miraj Hammam Spa logo and a light, relaxing aroma that immediately relaxed all the tensions away. I've not even had a treatment yet!
Miraj Hammam Spa by Caudalie Toronto
Upon arriving at the reception, I completed the standard waiver form and was given a brief tour of the facility. The little fountain by the reception adds a touch of elegance to the whole ambiance.
I love the Turkish/Middle Eastern names that label each treatment rooms – Byzantine was one that I caught as we breezed through the rest. Minor details to most, but something as a student of history, that I truly enjoyed. We finished the tour arriving at the change room and I was left to change into my robe, and relax in the lounge while I wait for my aesthetician to start my Grand Facial treatment.
As I didn't have flexibility with my dates, I opted to do the facial first which wasn't the best thing. The treatment is completed with the application of serums and creams which when you're laying down on the massage bench, would get rubbed off completely. It was a little unfortunate but lesson learned for next time!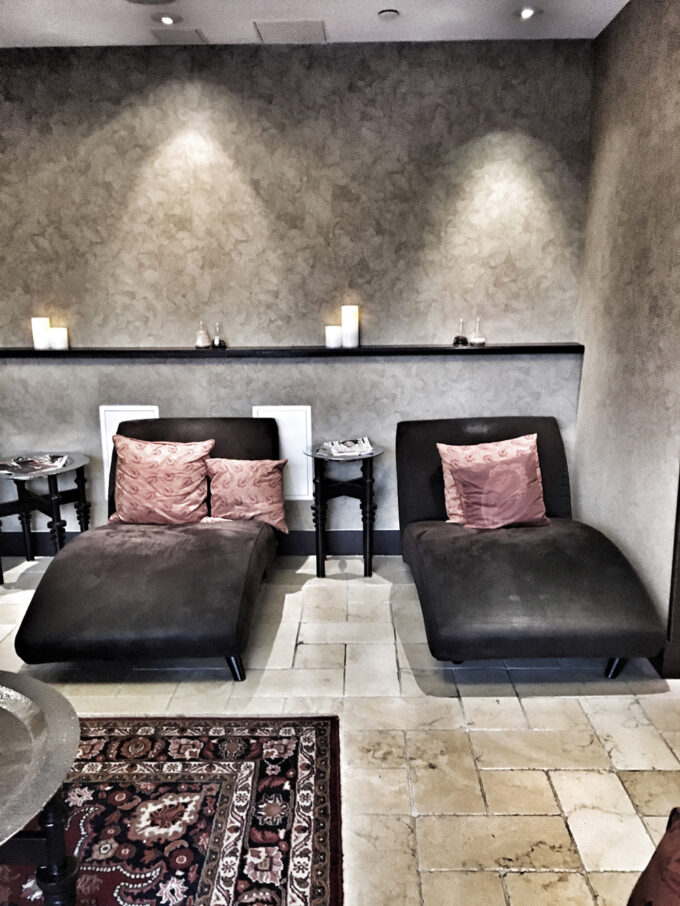 Grand Facial Treatment
I had a Grand Facial treatment with Asame, who was patient, gentle and took my concerns into consideration as she analyzed my skin. I had a brief consultation in which she agreed that she'll be working on some hyperpigmentation and extract the gunk in my pores. The facial was a great experience – not the best one I've had but certainly done with care, and all the expensive Caudalie goodies that are available really spoiled my skin silly. I asked for a few recommendations and ended up walking away with the CaudalieVinoperfect Concentrated Brightening Essence!
Asame was very generous with the variety of products she used on my skin, and kindly noted them in case I wished to purchase them. Fortunately, as a fan of Caudalie to begin with, I already have a few of their skincare thanks to my fairly frequent trips to Paris. I only needed 1-2 from her list!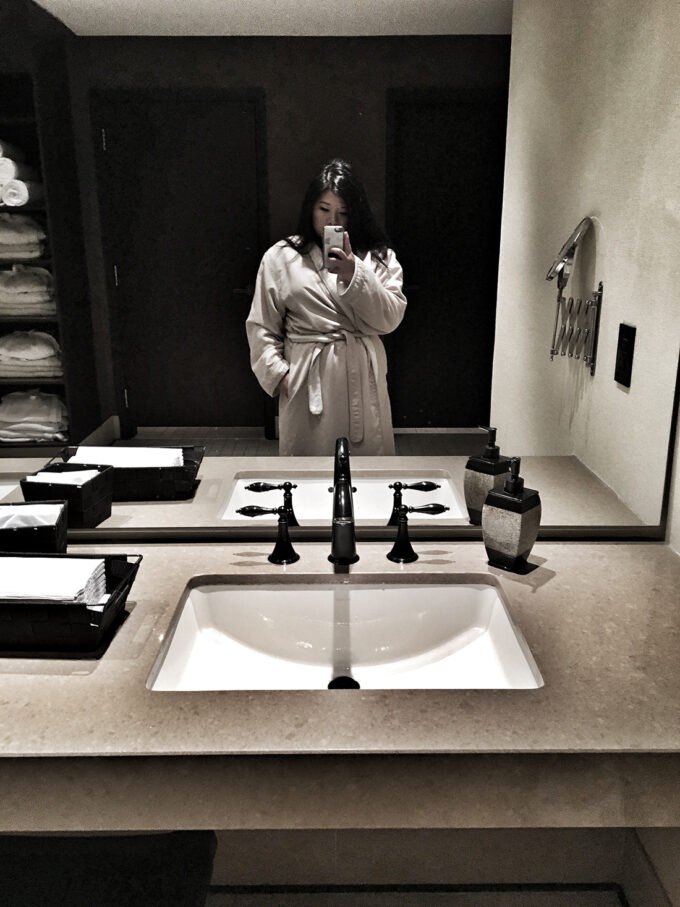 Deep Tissue Massage
After finishing a lovely facial session, I was led to the relaxing lounge where I was provided a baklava, three pieces of grapes (it was so exact in every picture haha) and warm tea. It was a good way to prepare for my next session which I was highly looking forward to. Sitting in economy class will wreck your back so I was so keen to get down to the massage.
After waiting around 10 minutes, my massage therapist appeared to guide me to the treatment room.
At the treatment room, I was provided several scent options – there were lemongrass and ginger (I thought lemongrass was the better option here). It was a full body massage with emphasis around the lower back and shoulder area which I appreciated. I thought the massage was oddly rough – I get massage quite regularly and this was by far the most perplexing. It wasn't about the pressure but how quickly my therapist seemed to move between each section and how loudly the massage ended up feeling. I couldn't drift off to my own little world the way I did with the facial so just waited out the massage.
I can't quite put my finger on it, so perhaps it was simply the therapist and I certainly hope this wasn't the norm.
The massage was sufficiently relaxing and I returned to the lounge to relax for a few moments.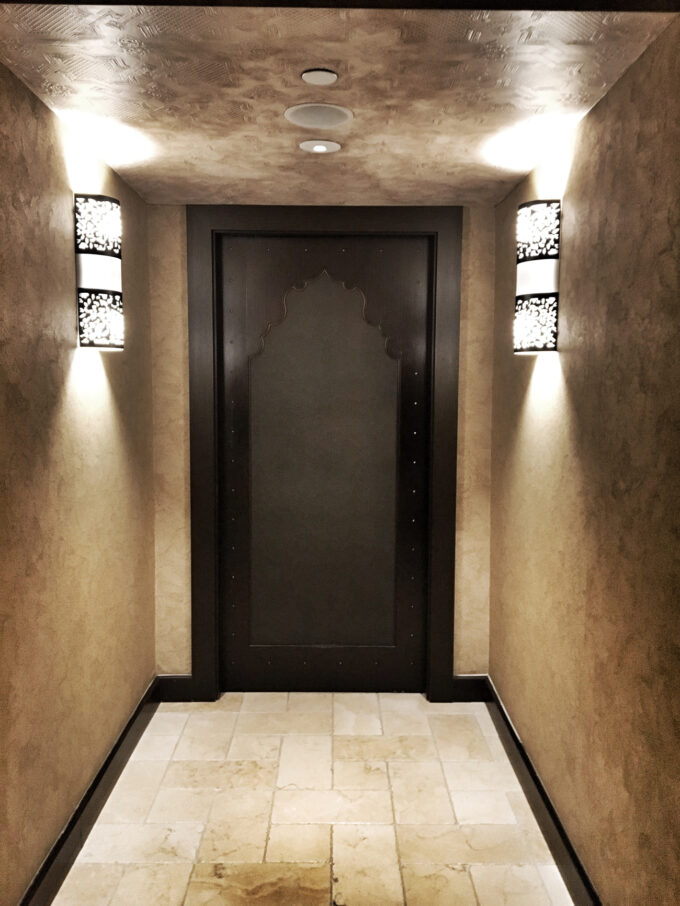 After my treatments were complete, I decided to take a hot shower before heading home. There are a number of stalls and tons of Caudalie products in addition to grooming products located in the change room. I really appreciated the Caudalie goodies as it adds to the whole experience of the treatment and gave me a preview to what other Caudalie products I should put on my list.
Checking out was a breeze and I didn't feel pressured to buy anything. The associates very kindly explained the different variety of body care and new skincare items so it helped to narrow down my shopping list.
Things that Could be Improved
As one of North America's top spas, I expected a little bit more when it comes to reservations. You will not believe how much I had to call (See screenshot) before I got through to someone. The online booking tool is very convenient but booking over the phone was strangely difficult (as you can see, I attempted 5-6 times over 2 separate days to set up the appointment). Perhaps it's because of the expansion project that they're doing that the service level has dipped slightly.
Overall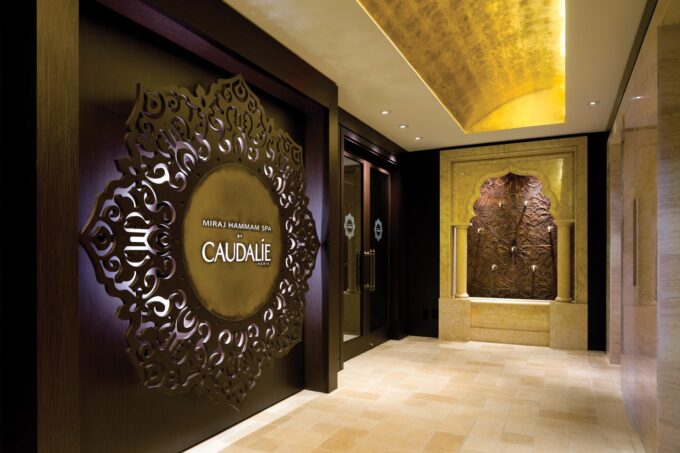 Although the facial and massage treatments I had weren't what hammam treatment is all about, it's a good preview to the establishment. As lovely as a hammam and gommage experience might be, I would feel fairly intimidated being completely exposed with a stranger. Trying out something as familiar as a facial and massage first was a good way to ease myself into it.
I really enjoyed the ambiance, and incredible relaxing experience I had at the Miraj Hammam Spa. It was a lovely way to treat myself, and give my body the break it deserved. I plan on returning with my Mom in the future for a girl's trip!
Be sure to follow the brand on Instagram as I've noticed they run regular one-day promo's and monthly promo's so if you have the flexibility, definitely look to get in on it!