If I were stranded on an island and can only have one beauty product (priorities, I know) without a doubt, that product would be a mascara. Not just any mascara though. It has to be the mascara. Adding life to my tired eyes (afterall, I'd be attempting my own rescue) works wonders on my readiness to start another self-rescue attempt during the day. While over the years I have changed preference for which formula and brand was bestowed the honour of being "the" mascara, the product itself remains a staple in my beauty routine. And so when the new GivenchyNoir Interdit Mascara ($38, available here) came around promising an innovative secret lash extension effect, I was sold!
Givenchy has always been a pioneer of unique-shaped mascaras. Do you remember the spherical-bristles wand of the Givenchy Noir Couture? They also released a waterproof and limited-edition packaging featuring the unique triple-sphere mascara wand. Clearly this is a brand that knows what it's doing and will keep being pioneers in this beauty innovation.
The GivenchyNoir Interdit Mascara is available at: Sephora • The Bay • Barneys New York · Saks Fifth Avenue • Neiman Marcus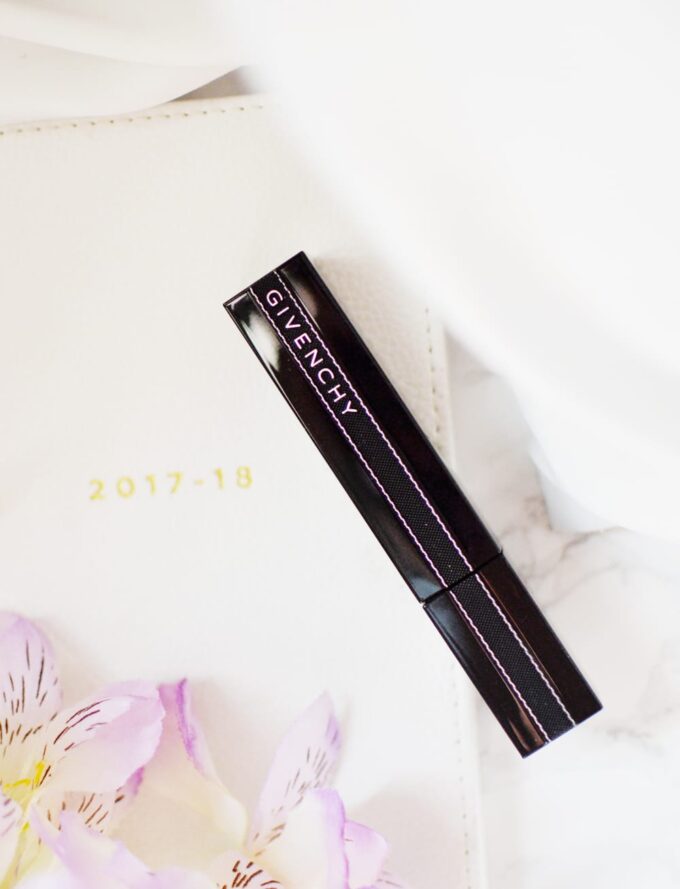 By the way, did you know you can donate your old mascara wands to a non-profit that uses the recycled wands to help clean the animal furs? You can read more about it and how you can send in your cleaned old mascara wands on the Wands for Wildlife site!
Givenchy Noir Interdit Mascara
The GivenchyNoir Interdit Mascara comes in a lacquered black casing with a black-silver band that runs the length of the tube. I'm particularly fond of its square shape which helps it stay put on the counter when not being used.
The iconic feature of the mascara is its 90° angle wand. This innovation is the first of its kind in the market and combined with its excellent formula, does help achieve a rather impressive result worthy of its price point.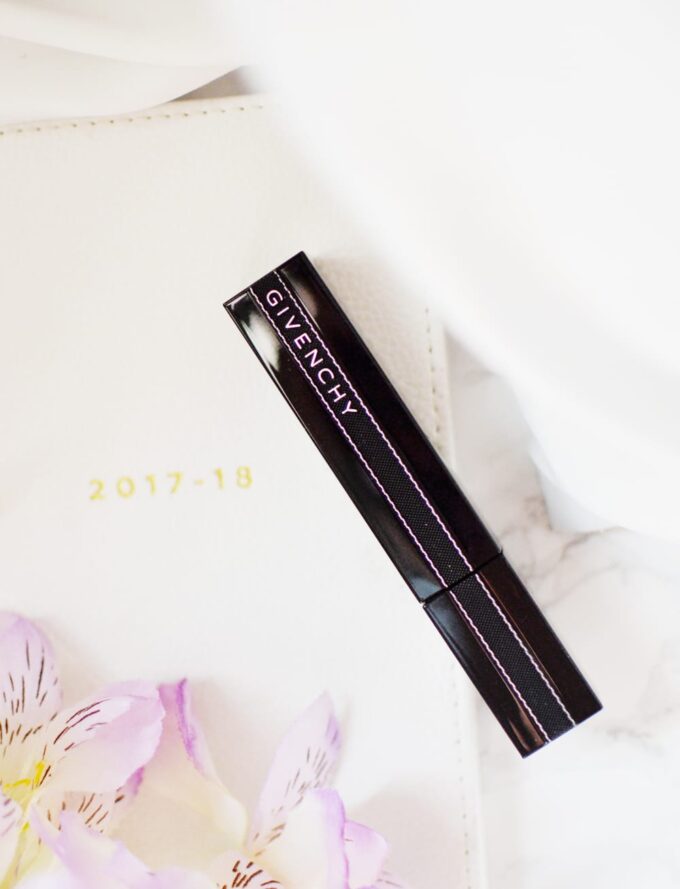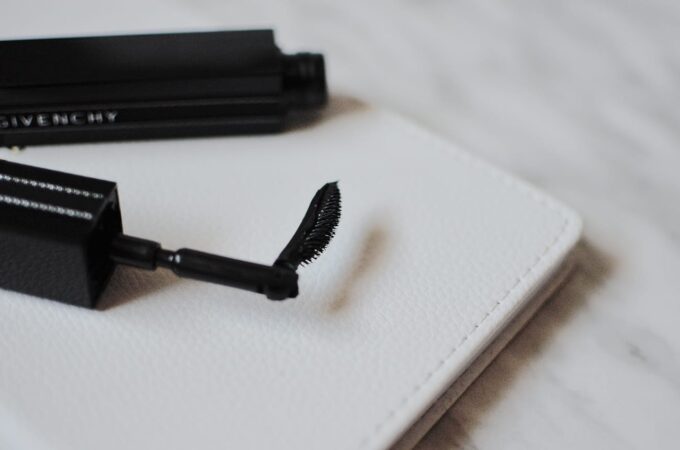 The GivenchyNoir Interdit Mascara wand has a semi oval-shaped wand with spiky bristles. These are my least favourite kind of bristles as they hurt if you accidentally poke your eyelid/eye area. It took some practice, and a lot of awkwardness to figure out how to best hold, and apply the mascara on the lashes. The purpose of the 90° bending brush is to allow the mascara to coat the lashes from root to tip. The rounded top follows the natural "shape" of your lashes to evenly coat the eyelashes.
The mascara has a lengthening formula that helps "stretch" the lashes to give it that false lash effect. It does a great job at it, creating thin spidery lashes that doesn't clump together (thanks to the fine comb-like bristles) making your eyes look bigger. It's not the most voluminous mascara out there but then again it's not what the product promises.
Similar to most Givenchy products out there, there's a lovely rose-like scent to it. It's something that I was quite apprehensive about given that it gets applied so close to the eyes. I didn't find the scent irritating which is something I was pleased about. I would caution you if you have sensitive eyes!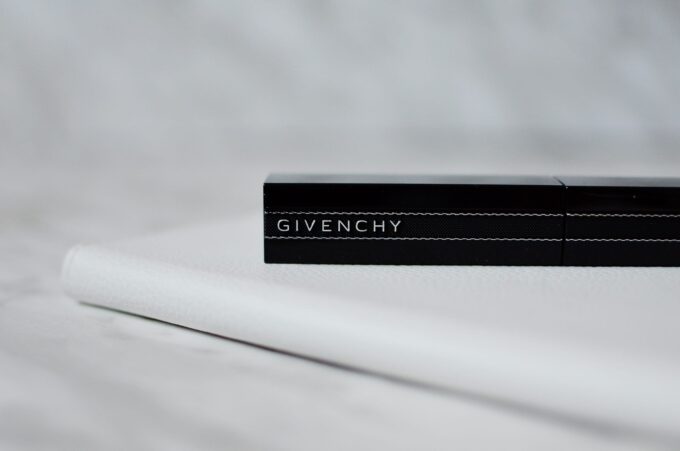 The GivenchyNoir Interdit Mascara is clearly a unique offering in the world of beauty. It's a lovely mascara with plenty to rave about. I don't find the formula too high-maintenance and could see myself bringing this on a fancy vacation. I didn't experience too smudging beyond a tiny bit where I overapplied and kind of smudged a little too much and kind of kept getting worse as the day wore on.
What do you think of the Givenchy Noir Interdit Mascara?
---
Disclaimer:
This post features product(s) provided for editorial consideration. All opinions are my own. For more information about my review policy, please
click here
.
---