Makeup crayons. Guys. Makeup. Crayons. I hope you're as excited to read this as I am about writing it, and it's from a brand we know and probably have been curious about. Nudestix is a brand that's been on my radar for some time. I knew that it was a brand founded by Jenny Frankel, one of the co-founders of a beloved brand, CoverFX. You might be familiar with the CoverFX brand if you've come across my skincare journey where I talked about how CoverFX was a big part of that in this post.
Then I learned about the Nudestix brand launch which caters to on-the-go millenials. The brand is all about creating a makeup range that you can use to easily enhance your natural features and takes as little time as possible to learn and use. Think neutral and natural hues! And well, that's just perfect for this girl here!
In an age where there's so many different options, and very little time, I have learned to simplify and reduce to make time for more fun, and relaxation. I mean, who has time to learn techniques that comes and goes? First it was contouring, then strobing, then baking. Let's be real. I just want to look like I didn't roll out of bed 2 minutes ago – that's all! And who has time to do 25+ minute makeup if you can narrow it down to just 5 products in 5 minutes?
Now, you know that I travel a lot so any time I can cut the bulk and excess of my makeup bag, I will do it! I recently wrote about the SST Pencils and I loved the concept of pencil makeup for travelling which is why I'm excited to share about these new NudestixIntense Matte Lip + Cheek Pencil ($28, available here) that you might want to check out!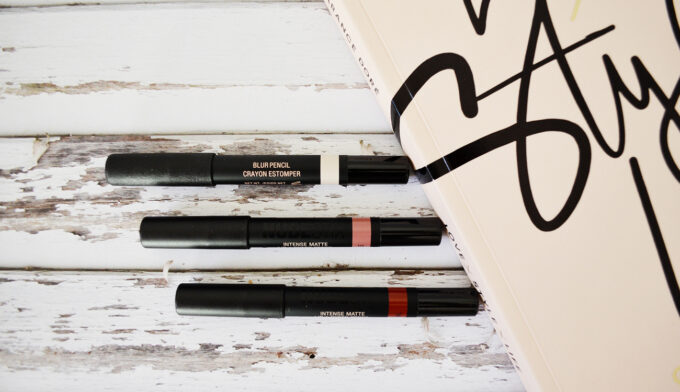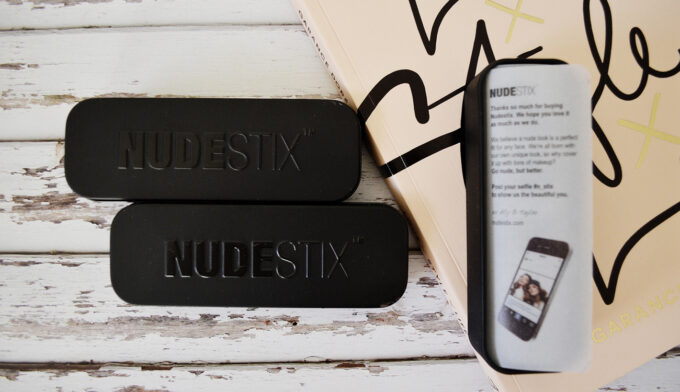 From the get-go you know you are getting quality product. Let's take the tin the product is housed in, the full-length mirror that lines the lid, and a sharpener – you have everything you need to get started. No need to buy a separate sharpener because it's sold separately.
Nudestix offer a variety of pencil-format for a full-face application. From concealer, bronzing / contouring stick to a multi-use lipstick and blush pencil – it's all about making makeup more compact, travel-friendly, and easy to carry for everyday use beyond the vanity. This pencil-based makeup makes a quick touch-up during the day very convenient and the multi-use format makes it a quick go-to for the morning.
Multi-functional products often fall short of being a really great product because it often sacrifices quality for the sake of being marketable as a multi-use product. Although I can't speak for the face products in too much details, I have to say that I have been fairly impressed with the quality of the lip pencil. I was not expecting to be so impressed by this multi-use lip and cheek product, but I think it is by far, the most comfortable formula to wear on both the lips and cheeks! On the cheeks there's no stickiness, and the colour blends out so easily!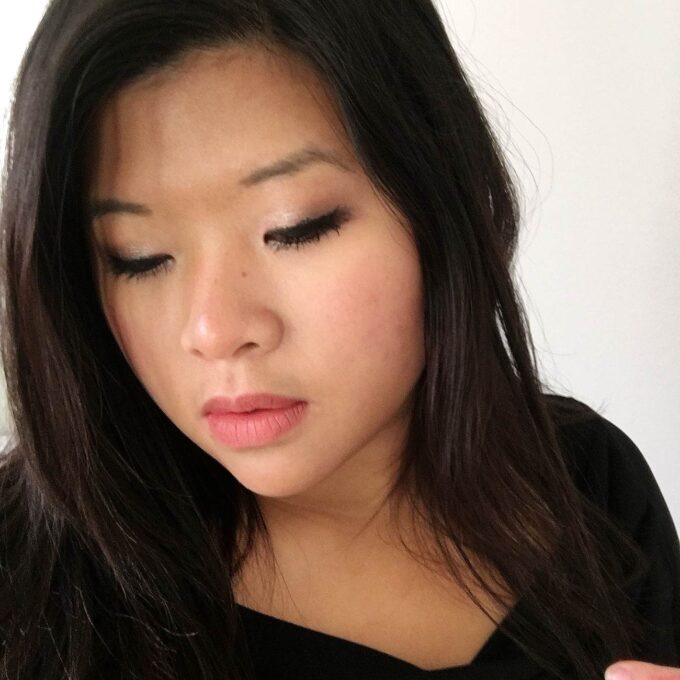 The first colour I have is probably my favourite! On my tanned NC25 skintone, this shade is just the right shade of plummy pink without too much pink. The best part, is that it is a beautiful blush colour on my tanned skin right now, giving the most flattering, barely-there hint of flush that looks so au naturel! The colour is not too brown on my skintone circa 1990's nor does it look too beige which often leads people to think that I'm sick! This is just the right kind of neutral shade to add to the collection for any neutral-tone lover out there! It's really flattering on those with warmer skintone as it lets the natural skintone shine!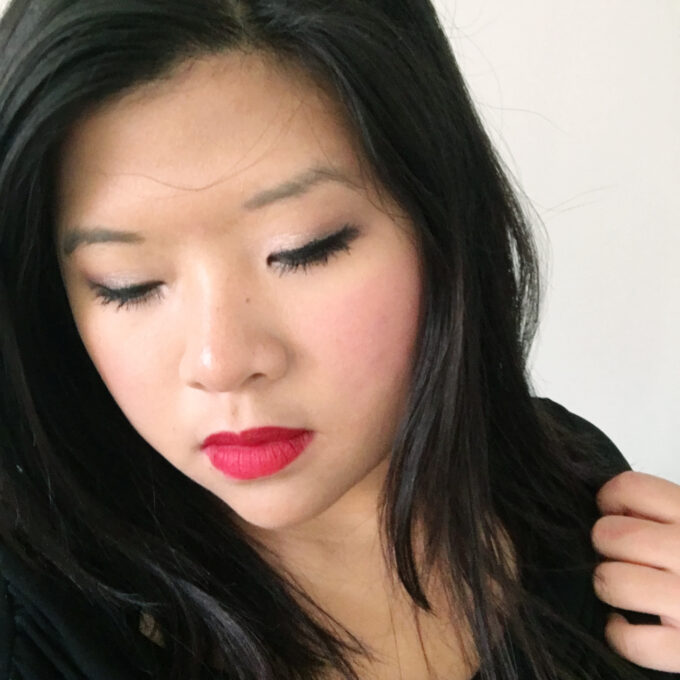 The second colou, Royal is labeled as a classic deep red that reads just a little too cool on me. As you can see from the above selfie shot on the iPhone, the colour is a little too bright on my NC25 tanned skin, although those with fairer skin will likely be able to rock this colour a little better than I can. On my skin right now, I think the shade Stiletto would be the one that contrast tanned skin a little better and brighten up the face.
Despite the difference in the two colours (one neutral and one, a deeper shade), I had absolutely no problem with the application – both shades glided on smoothly and stayed on the lips without feeling dry or dehydrated. Both colours held up well, lasting a good 3-4 hours before needing re-application.
I didn't have to apply the Blue Primer underneath Belle but I did apply it for wearing Royal as I feel like darker colours have a tendency to feather and fade more than a neutral shade would. I think having the Blur Pencil under Royal helped it stay on as long as Belle!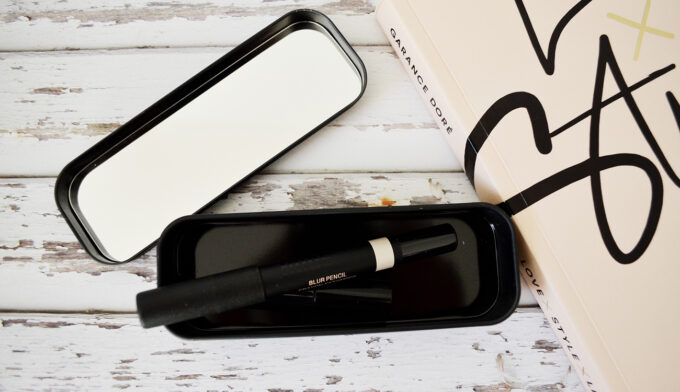 I just talked a lot about the Blur Pencil ($28, available here) and you must be wondering why! This multi-purpose pencil is a bit of a wonder-tool that you might want to add to your stash! The unscented pencil primer can be used to smooth out the lines on your lips and reduce the appearance of pores and fine lines on the skin! The pencil is unscented so you can't even taste it (in case you accidentally licked your lips) and is infused with hyaluronic acid to help retain moisture! If you already use and are a fan of lip primers like the one from Urban Decay, give this one a try! Plus, it can be used under the eyes to prep your undereye for concealer!
Have you tried Nudestix before?
---
Disclaimer:
This post features product(s) provided for editorial consideration. All opinions are my own. For more information about my review policy, please
click here
.
---