I was doing a makeup cleanup / purge session the other day and discovered a few products that took me all the way back to my very first makeup days. It felt like forever ago I was in the drugstore, not really knowing the difference between one formula to the next, guessing my foundation shade, and testing out blush colours like there's tomorrow. I remembered growing my drugstore makeup collection like there's so much because you can't test products in store and most stores don't take opened products if the shade don't match.
My makeup journey started after I saw my high school graduation picture. I was so embarrassed that I didn't bother showing the picture proofs to my parents, and understandably, there were upset that they're now missing my picture in their photo album and hallway photo wall. How bad was it? Think unibrow, really bad dark circles from the lack of sleep, and uneven/dull skin from the poor diet… you'd do the same wouldn't you?
Four years later, graduating from university, I had a pretty solid picture to showcase in my parents' home. My highschool photos were my biggest motivation to get into the world of makeup so it makes me feel ancient when I watch high school YouTubers – how did I fall so far behind in the world of being a girl?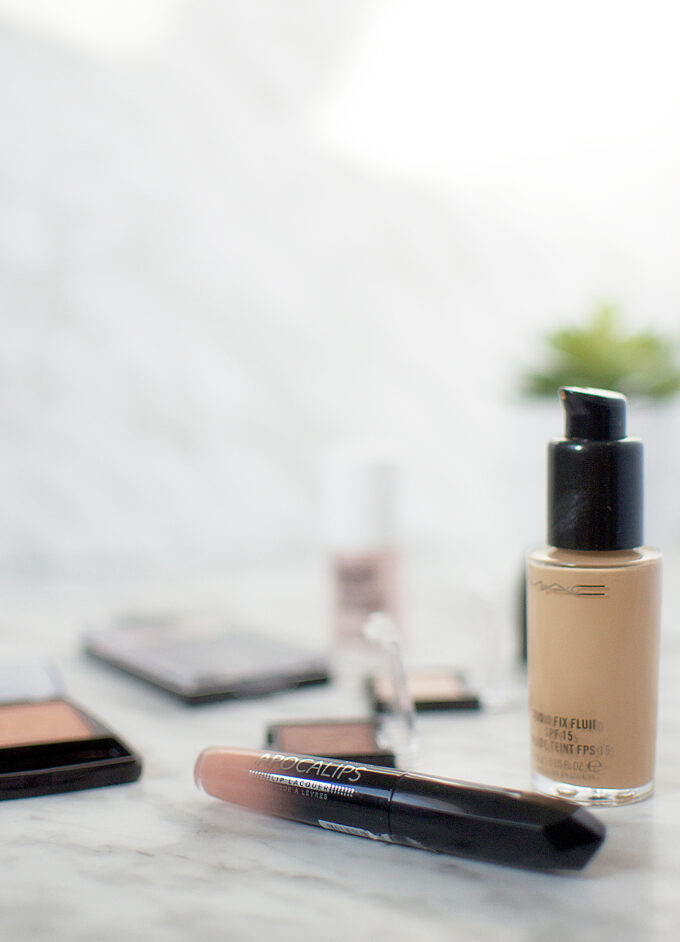 [show_shopthepost_widget id="2301968″]
Naturally, after that traumatizing experience, I spent hours on MakeupAlley, Temptalia and Specktra beauty forum to find the "must-have" products and which brands offered the best value. Eventually, I settled on the drugstore dupes to start out with and a few bits from MAC as there wasn't a Sephora nearby where I went to school at the time. It's incredible that after 5+ years later, I made a full circle, and still repurchase a few of the products that I first started out with!
I would say that this is probably about 30% of everything I bought when I first started. Everything else was either discontinued or the formula was not good enough and I don't want to spend money on them for the sake of one post. It's funny that when I think about it now, drugstore products are getting so much more expensive than 5-6 years ago, so much so that I'd rather buy the department store / high end version of said product.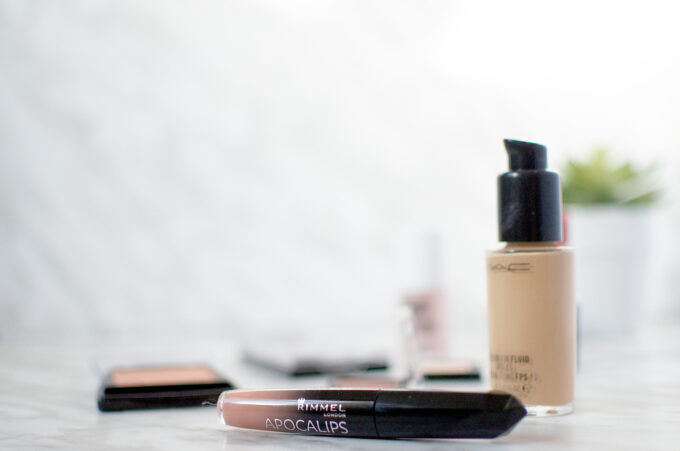 My Makeup Story | The Drugstore Picks
Foundations: These were my achilles' heel and I experimented A LOT! Amongst them, I found a couple of favourites including Revlon ColorStay Foundation, and the Rimmel Lasting Finish 25 Hour Foundation. Eventually, this was one of the first product I switched into the high-end range as I found myself breaking out with the constant reformulation!
Blush: I was genuinely surprised to discover the Rimmel LondonPowder Blush in Sienna in my collection again. This product is a couple of years old now but since I've never opened it, curiosity got the best of me. This was my favourite blush when I started out, and went through about 2-3 of them which I think is quite a testament to the quality of it. I think it has been reformulated and the packaging has been updated since I bought it ages ago. It was one of those first beauty posts that actually survived the purge since I started this blog. I also loved the New York Color – Blushable Creme Stick – these were the must-haves when they came out!
Lipstick: I experimented a lot in this department – I think my favourite brand at the time was Revlon so I bought plenty of the Revlon Butter Lipstick, Revlon Colorburst Lipsticks amongst others. Do those names still sound familiar to you? I've included the Rimmel London Apocalips here as a placeholder for the Revlon Colorburst Lipstick in Soft Nude which was discontinued. Fortunately, this particular shade was a close dupe to it and ended up being my favourite.
Eyeshadow: I never understood why Wet n Wild decided to discontinue their massively popular 6-pan Color Icon Eyeshadow Palette. This was one of those products that I would drive to the US for to get because it was about half the price and the Canadian dollars was at parity. These 6-Pan Colouricon Palette has plenty of MAC eyeshadow dupes which made them popular with MAC enthusiasts and beginners alike. The "Lust" (pictured) and "Vanity" palettes, were some of my favourites and items I would repurchase again and again!
Honourable Mentions: A few other favourites that are still available for purchase in store includes the RimmelStay Matte Pressed Powder and the RimmelSun Shimmer Bronzing Compact Powder.

Eyeshadow Singles: Wet n Wild fortunately hasn't discontinued these Coloricon Single eyeshadows which you can still purchase at Walmart, and Loblaw stores for a mere $1.99. My favourite are "Creme Brulee" which is a dupe for MAC Blanc Type and "Taupe" a dupe for MAC Satin Taupe. The quality of these were so good and they had the colours that I liked (neutrals) so I would always go back to repurchase.
My Makeup Story | The High End Purchases
My store of choice at the time was MAC Cosmetics – I couldn't be bothered with making the effort to go to a Sephora store nearby! I bravely went to the MAC store at my university and got shade matched (although it was incorrect) and walked away with three new products. The MACStudio Fix Fluid Foundation in NC25, the Powder Blush in the shade "Peaches", the lipstick in the shade "Sea Sheer" and the Studio Fix Concealer in NC30.
Of the first four high-end MAC items I purchased, I have kept coming back to repurchase the foundation, blush and lipstick. I'm a sucker for their mineralize formula though I think the regular range is equally as good when it comes to the blushes and lipsticks. I've discovered that I didn't like MAC's concealer formula very much so I've mostly spent my money on their other products
The only other high-end product I got was Benefit Cosmetics' High Beam. It was around the holiday season that I justified a trip to Sephora for their limited-edition holiday sets. I made my way to a Sephora and picked this out as it was all the rage at the time to have this stunning highlighter. It was a worthwhile purchase, albeit quite expensive for a broke university student, as I finished about 2 bottles of it since!
What were some of the makeup pieces you started out with?
[show_shopthepost_widget id="2301968″]