This past few months, I've been dedicating myself to going through my makeup stash and use what I already have before they expire. That's how I rediscovered the Make Up For EverUltra HD Concealer ($32, available here) and realized I had never actually written a review on this product which makes me want to apologize over and over again about how late I am to the party.
The Make Up For EverUltra HD Concealer range is dedicated entirely to correcting dark circles even if it isn't immediately obvious from the name. Even the applicator itself was designed specifically to use under the eye area!
The Make Up For EverUltra HD Concealer is available at: Sephora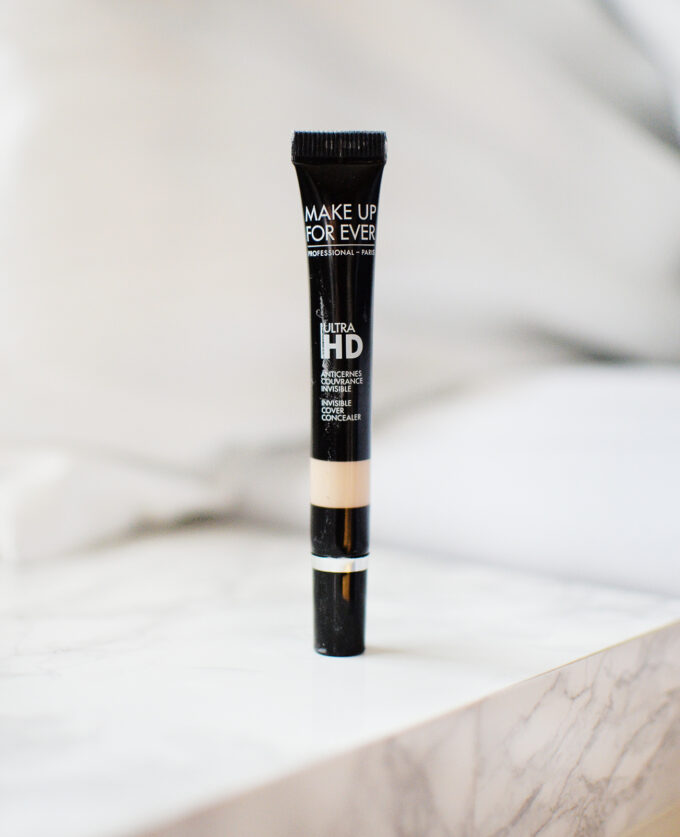 Make Up For Ever Ultra HD Concealer
The Make Up For EverUltra HD Concealer is available in 10 shades and it's worthwhile to note that 5 of the shades are meant for correcting ("R" shades), whilst the other half is meant for concealing ("Y" shades). As much as I think it might have made sense to separate the corrector and concealer at launch and in-stores, it made sense that they didn't. Having worked on the brand side, I've seen first hand how difficult it can be to negotiate with retailers to include all of your products and all of the shades in their store display. MUFE is a brand that typically offers 20+ shades in their product range so it wouldn't have made sense to introduce two range of products when (at the time) they had just re-launched the Make Up For EverUltra HD Foundation, and the Ultra HD Invisible Cover Foundation.
I have what my siblings like to call "permanent racoon eyes" due to the permanent under-eye dark circles that will never disappear despite how much water I drink or sleep I get. I've tried a number of concealers, such as the Inglot UnderEye Cream Concealer, MaybellineFit Me Concealer, and the Instant Age Rewind Eraser with absolutely no luck. It wasn't until I gave the Ultra HD Concealer another go that I've found one that worked.
When shopping for an under-eye concealer, I'm looking for one that actually hides the discolouration, doesn't look like makeup, and won't crease throughout the day. On all three, the Make Up For EverUltra HD Concealer is the only one that gets two thumbs up from me. Once applied, my dark circles are significantly less noticeable and since the formula is thin, it doesn't look like I'm putting on any makeup around the eye area. I always set with powder to prevent any transferring from my mascara or eyeliner. I like that when this product is spread over the the cheekbones, it brightens the area just like a highlighter would.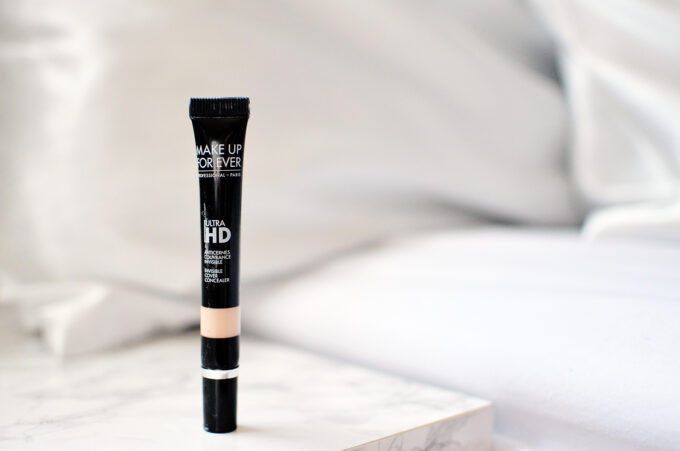 The Make Up For EverUltra HD Concealer is very pigmented which justifies its small size and packaging. I apply this product directly from the packaging as its nozzle-applicator helps apply the product precisely. Although you may be tempted to use the tip to massage your eye area, I'd caution you against that – you might end up squeezing too much out and over-apply.
I start with about 4-5 pin-sized dots in a semi-circle and use a brush to blend it outwards. I tend to get better results when using a brush than a sponge with this concealer. Keep in mind that this formula is a lot runnier than most concealers you might have used, so try not to squeeze it to the back of your hand as you'll end up with too much product that you'd have to wipe off.
I like the texture of this product – not too creamy which typically would result in a lot of creasing and transferring – just the right amount of blendability to make this a dream to use under the eye area. The shade Y23 that I have is a touch lighter than my actual skintone so in addition to concealing the dark circle, it brightens my face too!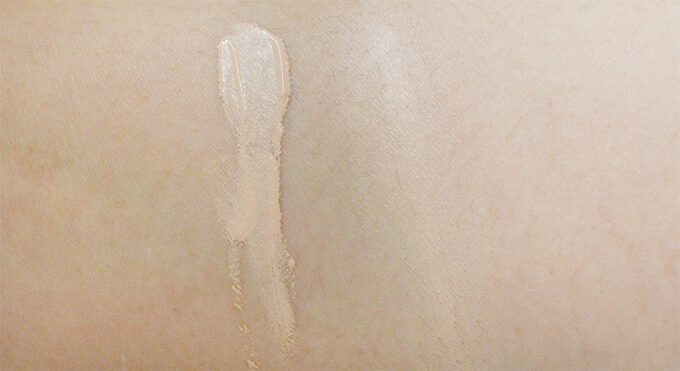 Although I really enjoy this product, I don't think those with really, really dark circles or puffy eyes will benefit a lot from this formula. There's a decent colour selection, but for a brand that's quite legendary for its 20+ shade offering (which makes it a favourite for me, as a woman of colour), I was surprised at the limited shade range. I think it would have helped to have some distinction between the corrector and concealer range as if I had made an impulse purchase, I wouldn't have known at all.
Overall, I think this is a good under-eye concealer for those who don't struggle with very dark under-eye circles and are willing to put in a bit more effort in applying the product. It's not as low maintenance as I would have liked but the result I've gotten is impressive enough to overlook some of the issues that I came across. To date, this is the only under-eye concealer that I've repurchased so I think it speaks volume to how much I treasure this formula!
Over to you now! Have you tried the Make Up For Ever Ultra HD Concealer?
---
Disclaimer:
This post features product(s) provided for editorial consideration. All opinions are my own. For more information about my review policy, please
click here
.
---