When it comes makeup that stays put, word to the wise is always to apply primer before any makeup products. Well that's great. Except for one thing: it assumes that one solution fixes all skin-related problems.
In the realm of beauty routine, primers is an optional step but do give you that extra oomph for the days you want absolutely nothing to go wrong.
The primer's biggest sell is that it helps create an improved canvas of your face to work with, which certainly helps. However, it doesn't consider that you and I have different skin concerns.
Make Up For Ever has recently introduced a range that should get you excited – Make Up For EverStep 1 Skin Equalizer, meant to be the first thing (after moisturizer and the rest of your skincare) to be applied before any of your makeup.
Make Up For Ever Step 1 Skin Equalizer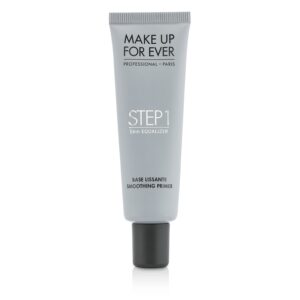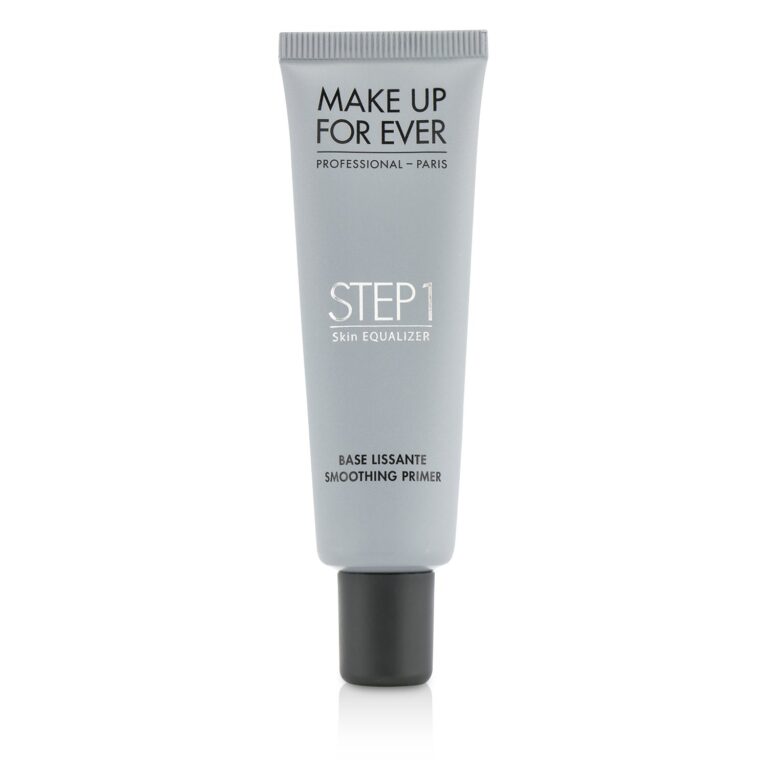 It might seem strange to see so many options offered for something that should be as simple as a primer. This range is likely the most extensive range of primers I've seen in the market. I can't think of another brand (aside from Make Up For Ever's very own HD Primer) that offers such a wide variety of product solutions for every skin texture and tone issue.
The main premise behind the Make Up For Ever Step 1 Skin Equalizer product is that everyone has different skin tone and texture problems therefore, requires different products/formulations to effectively treat each issue.
As you may expect, the range offers a specific formula to treat each skin issue. I also want to point out that the first ingredient in this primer is Aqua/Water whereas other primers have dimethicone / silicone which contributes to that slippery feel! 
Let's take a step back though. Most people (like myself included) are too lazy to add this optional beauty step because it's an extra step. On top of that, most primers including the famous Benefit POREfessional and the CoverFx SkinPrep Nourishing Foundation Primer has a silicone base which makes it feel quite obvious on the skin. It feels so gummy, and slip-y on the face.
Unlike those primers, Make Up For Ever's Step 1 Skin Equalizer is formulated with hyaluronic acid which helps hydrate and firm the skin, vederine helps the skin look more even and acti tensor 3D helps smooth the skin for better coverage.
Read More: Colour Correcting | Make Up For Ever Step 1 Radiant Primer.
Before you become overwhelmed with the choices, here are a few things to remember. The most important thing is to identify which skin problem(s) you may have. If you have more than one, then mixing is actually recommended. There are 2 categories: texture and tone (radiance), each consisting of five primers. Before applying your makeup, use a quarter sized amount with your fingers in a downward motion; these can be used together or alone to prime and prep the skin.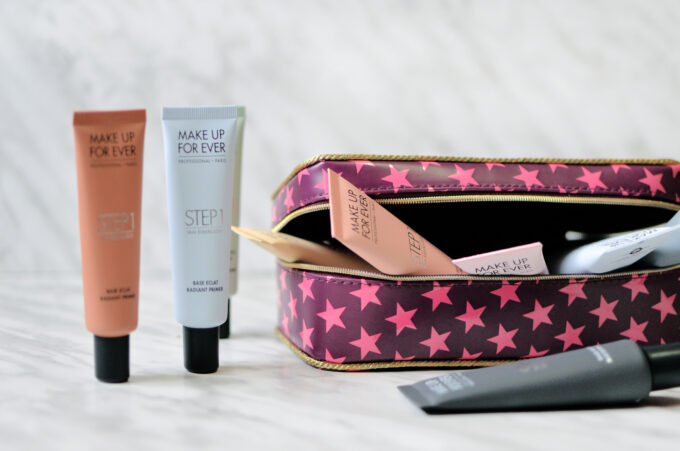 If Your Problem is… Texture
The five primers corrects skin problems such as oily skin, large pores, normal skin with occasional dryness, constant dryness or redness.
If Your Problem is… Tone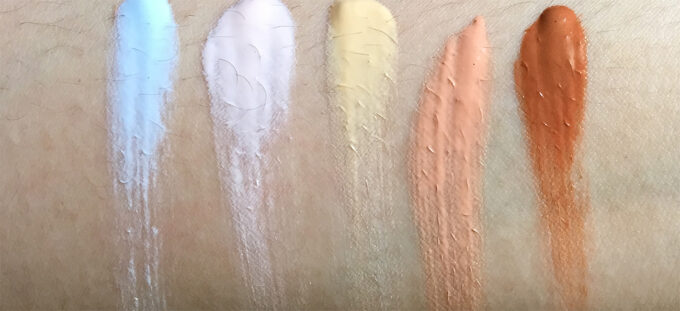 The five primers in this range correct dullness on the skin – it adds radiance for any complexion suitable for any skin tone!
Radiant Primer Blue adds radiance to light skin.
Radiant Primer Pink adds radiance to light to medium skin.
Radiant Primer Yellow adds radiance to light to medium skin.
Radiant Primer Peach adds radiance to medium to tan skin.
Radiant Primer Caramel adds radiance to dark skin.
Priming is not the only thing these primers excel at. Did you know that you can use "…the smoothing Skin Equalizer under your concealer for the fine lines around the eye area"? Or that you can use the "…caramel Equalizer to darken your foundation as you get a tan"?
There are tons of different ways of using these primers, so check out Make Up For Ever's Facebook page for more tips from the Pro's themselves!
Also, stay tuned for an upcoming giveaway featuring these products that you DO NOT want to miss!
Also, don't miss this amazing offer on Amazon: