Anyone interested in trying out high-end makeup will undoubtedly come across MAC Cosmetics. Its sleek, monochromatic store, bright displays that announce to the world which collections are à la mode right now. It doesn't that help that there has always been colourful stories regarding customer service at MAC, which ranges from the really kind, helpful associates all the way to the snobby, rude ones.
I used to be so very intimidated walking into a MAC store – the polished, sleek sales associates who seem to have their noses perpetually pointing north, always makes me want to get out of it as quickly as possible. Over the years, learning about MAC Warehouse Sales, and the Cosmetic outlets owned by Estee Lauder (who owns MAC, Clinique, and Bobbi Brown among their repertoire of brands) have enabled me to grow my tiny collection at a fraction of the price.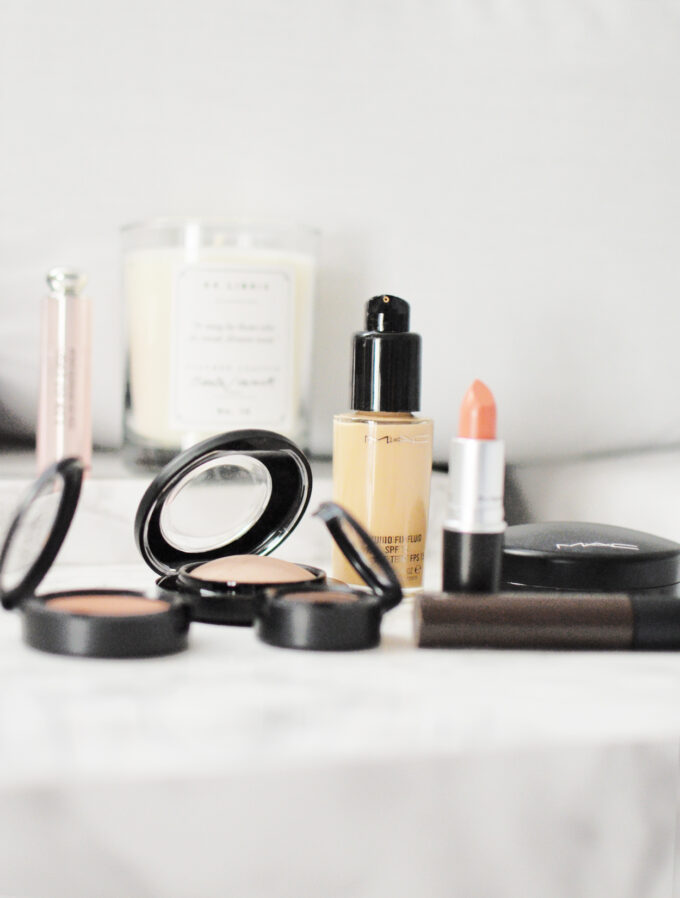 While I'm not a big MAC shopper, over the years I've built up a collection worthy of calling myself the occasional MAC fan. A lot of their products can be a hit or miss but I can attest to a couple of the following products as being the must-have for any beauty collectors. Here I want to share with you which products are my favourite and must-have for anyone who is starting out with the brand or need some shopping ideas!
1. MAC Pro Longwear Concealer & Foundation
Forget the MAC Studio Pro concealer or any one of them in a jar, because the Pro Longwear is the real deal! Creamy, pigmented, and easy to blend, this product will help you get through your worst skin days without looking like you've covered yourself in makeup. The pump format bothers a lot of people as it often ejects more than needed, but a gentler push will ensure that you are only getting out what you need. Plus, the little pump ensures that the product doesn't actually come into contact with air or skin oils which can be a breeding ground for bacteria.
2. MAC Lipsticks
MAC does amazing collaborations time to time but their lipsticks are some of the industry's well-loved, and my own beloved products. While the quality isn't always so consistent, you can always count of the many variety of finishes, and staple colours that are loved for generations (!!) and it really is a huge deal. Encased in a sleep and simplistic bullet tube, there's nothing gimmicky about it – just straight up quality and colour.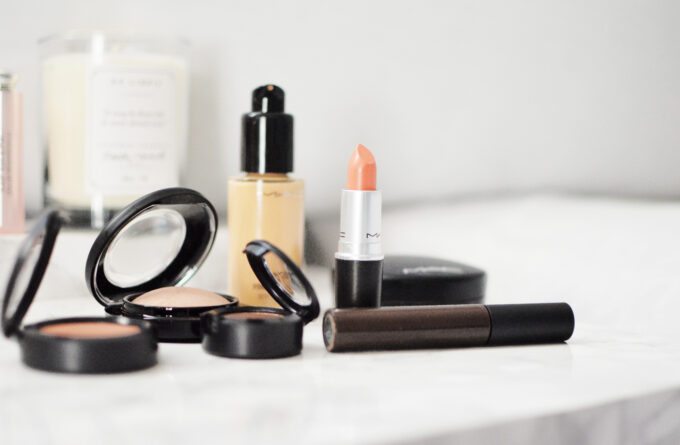 3. MAC Eyeshadows
Have you ever walked by the MAC Eyeshadow stand and wonder how the heck you were going to choose just one or two colours? I know the feeling sister! You can purchase the eyeshadows in a pan or potted format (meaning it comes in the actual plastic case rather than a sleeve) depending on your preference. You'll hear about people depotting the eyeshadows for the sake of convenience and minimizing bulk in their collection.
I highly recommend the Matte2 formula which is difficult to find but features some of the best quality mattes I've ever been able to use. Before Urban Decay, or the Make Up For Ever artist shadows came in the market, this was what the industry standard was.
4. MAC Blushes
Mineralized, baked, powder, or cream blushes, whatever your preference, MAC has it all. Given the propensity of the brand coming out with limited edition products, there's always a huge sell-out of some of the most coveted colours, and designs. don't get me wrong, I used to collect select, "must-have" MAC blushes for the sake of owning it. The variety of colours and formula is daunting to look at but try one of the "classic" shades first before venturing into the wild. A quick Google search will help you determine which colour will suit your skin best.
5. MAC Fix+
Before the Urban Decay Setting Spray got big, the Fix+ was the industry standard for setting your makeup. Available in a huge, everyday-use bottle or the travel friendly version which you can take with you on your next trip abroad.
Now it's your turn! Have I included all the must-have from MAC? Is there anything that I am missing you'd like to add? As always, I'd love to hear your thoughts! Share with me comment section or through Twitter or Instagram!