I tend to fall in and out of love my list of YouTubers and so when I do come back to a YouTuber, it means they are a solid go to. In the spirit of women supporting women and also supporting homegrown, Canadian-based YouTuber, I was pretty excited to indulge in getting myself the new MAC x @ALLANARAMAA Influencer Kit ($65, The Bay). This is an exclusive set available at The Bay and I believe is a Canadian exclusive (Sorry my international friends!)
The MAC x @ALLANARAMAA Influencer Kit is one of the three sets from the brand's collaboration with Canadian-based talents. The other two sets (awesome sets by @Aankita.B and @CherMyCloset) just didn't have the colours suitable for my skin or those I wear on a regular basis.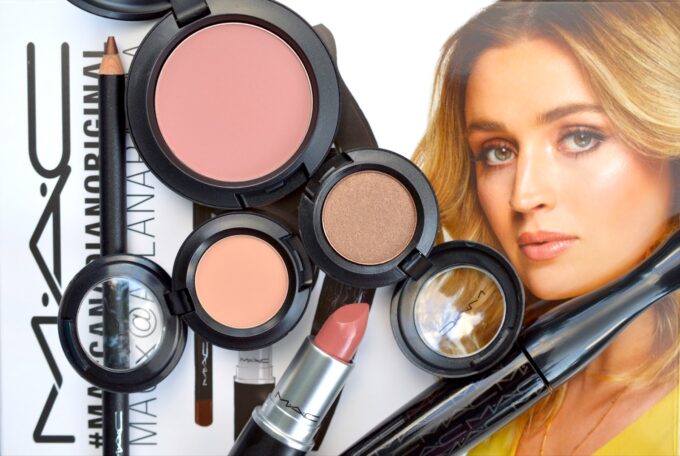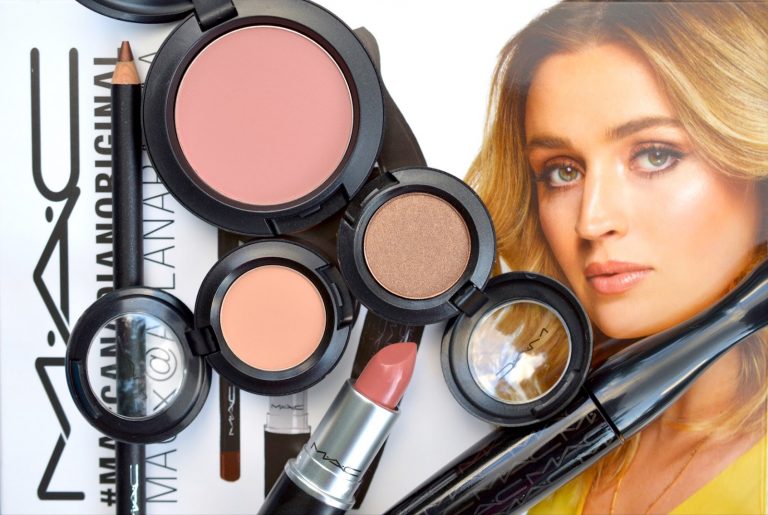 MAC is the very first brand I tried when I started diving into the world of makeup. It felt so "adult"-ish to walk into a MAC store and walked out with a lipstick, blush, foundation and concealer.
You know by now that I adore my value sets and this one is no exception! Each of the individual influencer sets feature 6 full-sized items for the whole face for a bargain price of $65. That's paying $11 per item and even if there is one or two items you don't like, these sets will still give you quite a bargain.
I've been following Allana for a few years now so I was excited for her set. The other two influencers are new to me so I'll be sure to be giving them a follow! I like that there's a good variety of influencers chosen for this collaboration and along with the Canadian Originals campaign, I hope MAC will do more of these collaborations in the future! It would be amazing to see more talents, influencers and creatives to really showcase the diversity of artistry!
I do like the selection of products included in each set and I was very, very thrilled to see the sets include full-sized items and colours that are wearable for the office, school, university, and can easily be glammed up for the evening!
Lipstick in Patisserie
Eye Kohl Pencil in Teddy
Sheertone Blush in Blushbaby
Eyeshadows in Woodwinked and Tete-a-Tint
Mascara in In Extreme Dimension 3D Black Lash Mascara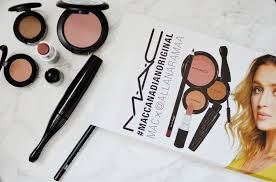 A number of these shades and colours might be familiar to you and that's because most of these colours are often featured as the "classic" or "go-to" starter colours. These shades are what would be considered very beginner and expert friendly and does get you a variety of different looks. Blushbaby and Patisserie were my staple shades when I was working as a summer intern (my first "office" job) and I love that those colours have such a fond memory associated with them!
Woodwinked is another colour that I consider to be a staple; I actually have a brand new one in my collection but this is one of those highly versatile shade that can go with anything and any occasion. It didn't feel too extra to have a backup!
Neutral shades and staple every colours are my top criteria when it comes to splurging on value sets. Each of the influencer sets have their own take on these "look in a box" so it's great to explore them. I wished I could have bought all of them but, you know. Self-control and budgeting!
Will you be picking up these MAC Look in a Box sets from The Bay?