This year, a lot of my makeup spending has been skewed heavily towards MAC. I am already the biggest fan of their lip products and am also a sucker for value sets. So it wouldn't come as a surprise to many that I kept tabs on the new lip kit and value set releases and snagged them up for another MAC haul (for the blog and research purposes of course!) as soon as they came out!
Lip products, particularly MAC's lipsticks, are the only products I regularly finish so I don't feel all that bad about stocking up on more colours and formula to test out. I have six new products from MAC that I'm going to be writing about and reviewing in future posts thanks to this haul!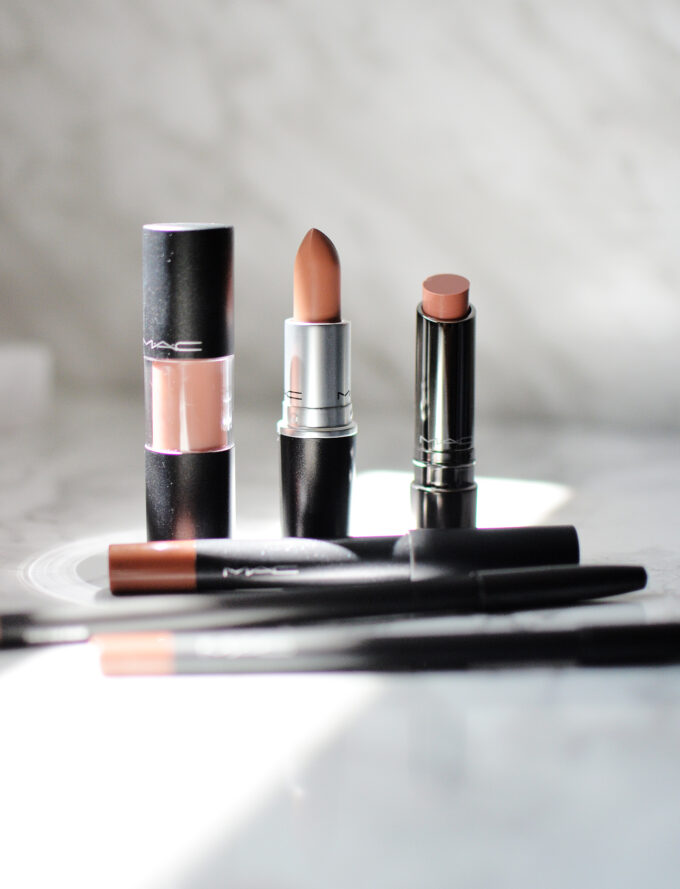 This haul consisted of two purchases really – I had to get two value sets that came out back to back in mid-April. Following the success of the Stripped Naked Lip Kits that came out in February, MAC has released two more sets in March and April. The one that came out in March were 5 limited-edition sets of Deep-coloured lipsticks and liners. They were followed by the just-in-time for Mother's Day, four limited-edition Mother's Day Kits!
I picked up one of each because I only really wear nude-coloured lip shades. Since they are limited edition, I encourage you to go in-store if you don't spot it online anymore. At the time of writing, the lip duos in dark nudes have sold out.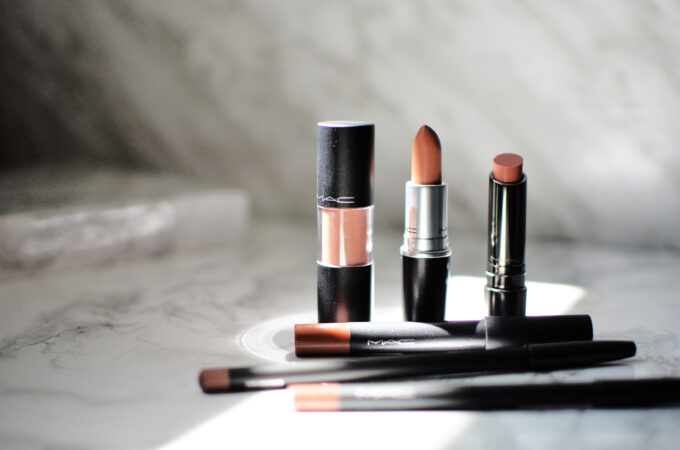 The MACLip Kits in Dark Nudes ($34) feature a lipstick and a lipliner. For this particular set, you get the Yash Lipstick and Stripdown Lipliner. These shades a lot darker than what I normally would wear, but I think would be absolutely suitable for the summer season when my skin is more tanned. Yash is a very similar shade to Bite BeautyAmuse Bouche in Honeycomb!
The MACMother's Day Kit ($47.50, available here) comes with four full-sized lip products, which works out to be just around $11 per item. The four items included in this set are: Huggable Lipcolour in Touché ($28, available here), Versicolour Stain in Long Live the Night ($28, available here), Velvetease Lip Pencil in Oh Honey ($15, available here) and Pro Longwear Lip Pencil in Nice N Spicy ($24, available here).
These buys are great for anyone looking to expand their MAC makeup collection! These sets come in a variety of colour themes from nudes, pinks, purple/plums to deep reds. These sets would be perfect for anyone who's new to the brand as well. You save quite a bit of money instead of buying them individually and get quite a variety of formula's to try out. Overall, since these are sold with a colour theme, you won't have to worry as much about certain shades not working out for you.
I highly recommend these if you are looking to splurge on a few new items from MAC! At the time of writing, the Mother's Day set is still available in-store and online!
What are some of your favourite MAC lip products or shades?