For a very long time, Florence was never on my list of places in Italy I want to visit. Although its history as the birthplace of the Renaissance Era, as well as where famous its legacy of Renaissance men like Leonardo Da Vinci and Michaelangelo as well as landscapes and its wines makes it a must-have for many, I wanted to experience more of Italy before heading to Florence.
However, as I was heading to Italy in the middle of winter, and Venice was out of the question given the potential winter flooding that may occur, I decided to visit Florence instead.
It turned out to be one of the best decisions ever – the visit definitely changed my mind about this beautiful city, and I felt a lot safer, and more "in touch" during my stay in Florence than in Milan or Rome. Not only that, since Florence is very much a walking city, I had some of the best exercises and managed to see and do everything I wanted to do in Florence.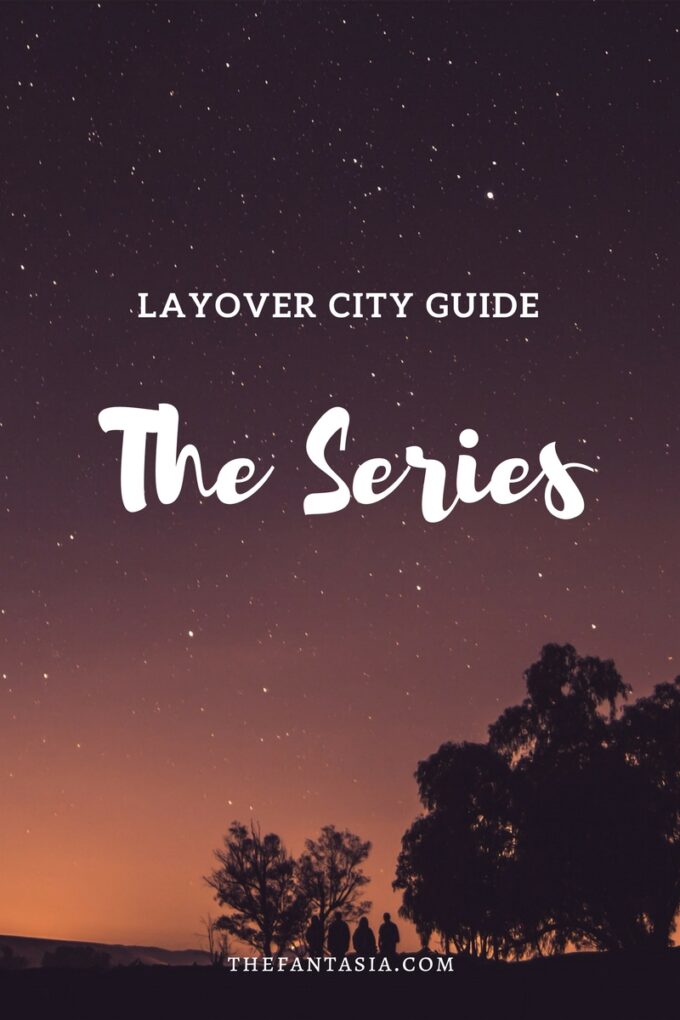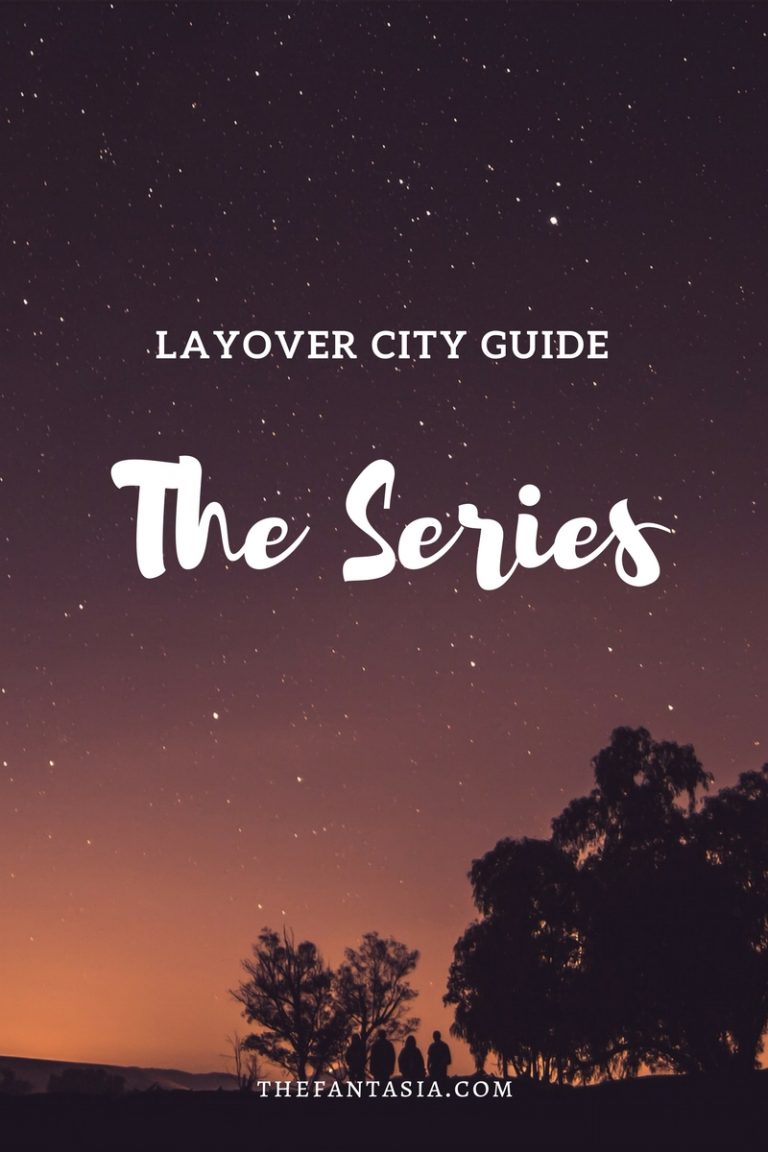 In my opinion, Florence is very compact and easily covered by foot within a day or two. I spent 2 days in Florence and found myself revisiting the places I already saw, and had enough time to do a day trip outside of Florence.
A lot of the area popular with tourists is centrally located near the train station and getting from the main train station to the Arno River is only a 10 minute walk at most!
Florence is not as big as it seems on the map so don't be intimidated by what how far things look on it! Here is a guide to some of the must-see, and must-visit places in Florence.
As soon as you exit the train station (Stazione di Santa Maria Novella), you're already standing in a tourist area, with the main attraction being the Basilica di Santa Maria Novella. It is considered to be the first great basilica of Florence and houses art treasures including the famous Crucifix by Brunelleschi.
The striking, colourful exterior wall gives this basilica a very distinguished and unique look throughout the ages. It's located a short walk away from the Duomo which is another must-see place in Florence.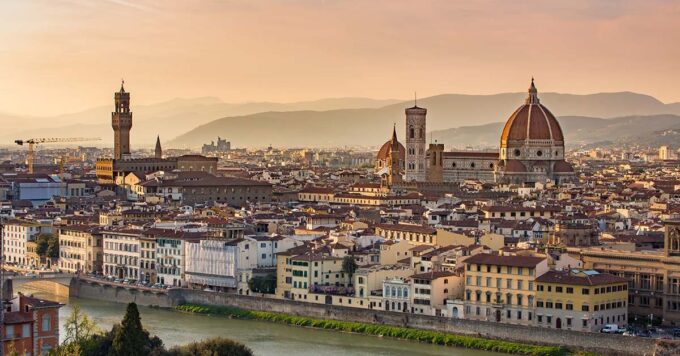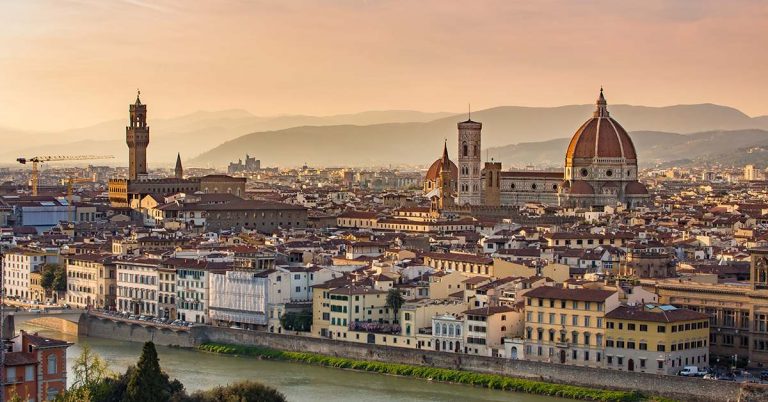 From here, make your way to the Mercato Centrale or Central Market where the locals shop for fresh fruits, produce and local delights. On the second floor is an upscale food court, where you can try anything from something as familiar as pasta or as adventurous as lampredotto sandwich (a sandwich made with cooked stomach of a cow, which I tried AND finished by the way) from Da Nerbone.
You can purchase your wine from a different vendor and enjoy a full meal for less than €10 including the wine. Do make sure you visit the flea market outside, selling everything from leather (leather bound notebooks, leather bags, custom leather jackets, you get the idea) and knick knacks for your friends and family.
A 5-10 minutes walk to the Galleria del'Accademia will take you to see David, one of Michaelangelo's finest works and peruse other works housed in this beautiful place.
Make your way to the Carredrale di Santa Maria del Fiore, another striking gothic architecture and is the fourth biggest church in the world. Like the Duomo in Milan, you can climb up to the top of the Dome to get a view of Florence, but that will set you back 465 steps. From here, enjoy the view of Giotto's Bell Tower.
For your meal, make your way to Divina Pizza located on Via Borgo Allgri 50r for one of the best-tasting pizza you'll ever have. You can ask for different slices which are then weighed to give you the final price. The soft inside of the crust, and crunchy outside topped with potatoes, pesto, gorgonzola, and prosciutto will make the workout from climbing the top of the Dome so worthwhile.
Most of Florence is much more beautiful to see closer to the evening, especially around sunset when the orange/purple glow of the sky only serve to accentuate the beauty of the Tuscan landscape. At around 4:30pm, make your way to Piazzale Michelangelo.
I strongly advise you to walk here instead of taking the private bus which costs €10, for a 3-minute ride. Alternatively, you can take public bus #12 or #13 which will set you back €2. The square is a popular tourist attraction as it is the best place to get a panoramic view of Florence and Tuscan landscapes.
After taking in the beautiful sunset from the top of Piazzale Michelangelo, walk along the Arno River to Ponte Vecchio, which literally translates to "Old Bridge". Window-shop or actually shop at the jewelry shops that line this bridge and admire the medieval ambience that makes you feel as if you've stepped back in time.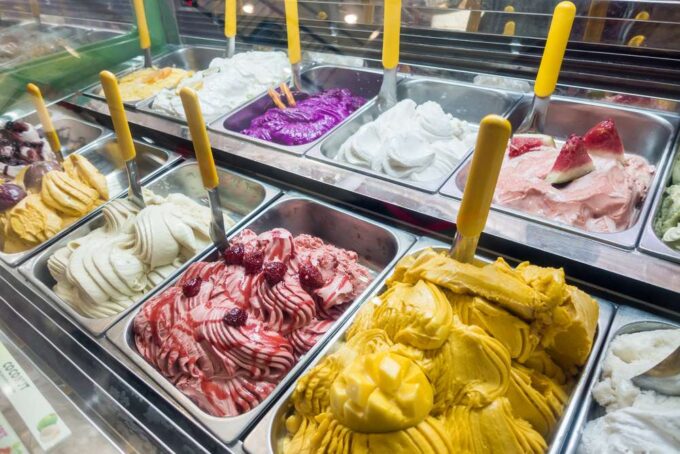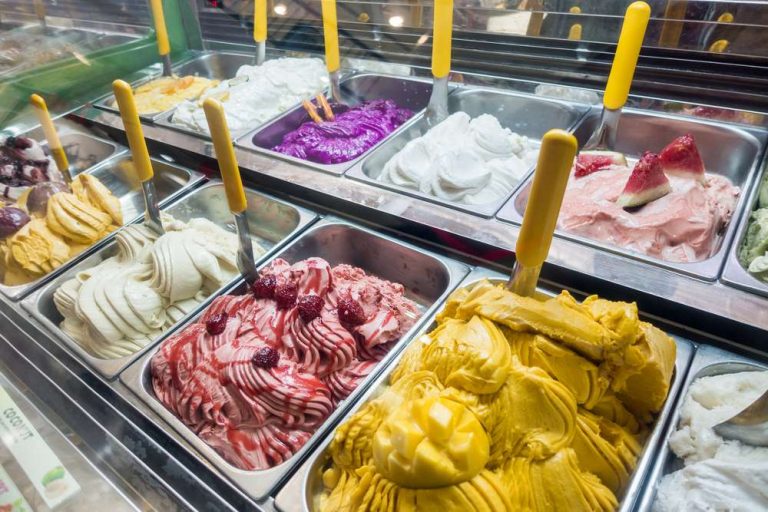 Finish off the day by grabbing a mouthwatering gelato from Gelateria La Carraia and admire the views!