When I went to Cape Town this year, my goal was to learn to surf, properly! Knowing that one of the best surfing spots in the world happens to be a mere 30 minutes drive away from the city of Cape Town, I knew that I had to make my way there eventually! Instead of starting in the city and finishing off my trip in Muizenberg, I started here first, to get my fill of surfing before moving back to the city. I figure that the city can wait, and plus, I've been there before, so although excited to be back, I wasn't in the immediate rush to go back,
Muizenberg is a small, surfing town. There isn't much to do here except to surf, or continue onwards on your day tour. Regardless, it's quite a looker and even beyond the surfing, there's a few cafés and restaurant worth checking out during your stay here.
Muizenberg hugs the False Bay rather then directly being exposed to the Atlantic, making the water somewhat warmer to swim in than those at the Atlantic Seaboard beaches. By warmer, I mean 9-14C all year round. Wearing a wetsuit (or drysuit, depending on which part of the world you live in!) is a necessity! The water is calmer and flatter so it is the ideal conditions for beginners to learn surfing.
You can instantly recognize Muizenberg by the colourful changing room huts that are still in operation. Although 40% of the world's Great White Shark population can be found in the waters around South Africa, Muizenberg has a shark spotter programme that keeps you safe and statistically, attacks are quite rare.
If you are on a budget, the beach is conveniently located right beside a train station which goes directly to Cape Town!
If you enjoy this post, 
click here
 for more South Africa posts!
Whilst I was in Muizenberg, I stayed at the Stoked Backpackers Hostel, one of the best value hostels I've stayed at (CAD$19/night!) They make the best breakfast (delicious flat white, home-made cookies the size of your palm, and all sorts of breakfast bowls!) for a reasonable price ($2-5). They can also arrange a wide variety of tours from the hostel or the city! Anything from shark cage diving to Cape Peninsula day tours, and the front-desk lady (Winnie, ask for her, she's the best!) is so helpful at pointing you at the right direction!
Furthermore, I love the room layout – the shared dorm was incredibly roomy with plenty of space and privacy should you want it! I stayed at the mezzanine-level bed in the 5-room Shared Dorm felt like I had my own bedroom! Plus the wifi is very strong throughout the hostel! As a solo female traveller, Stoked Backpackers Hostel was one of the safest, and most convenient hostel I ever stayed at. This was one of those moments where I'm glad I didn't end up booking an Airbnb!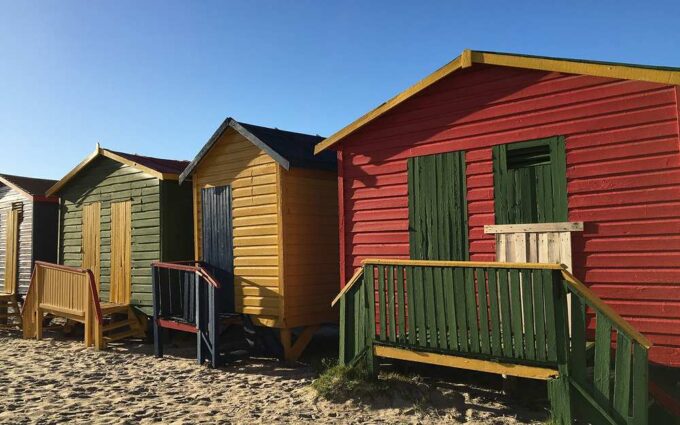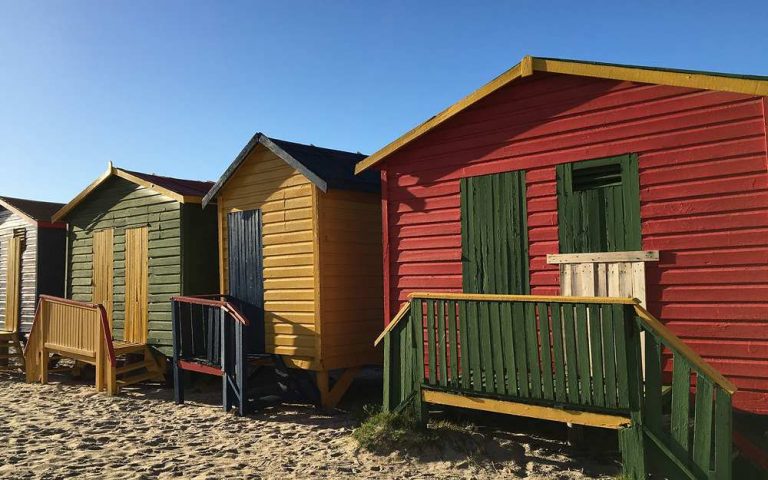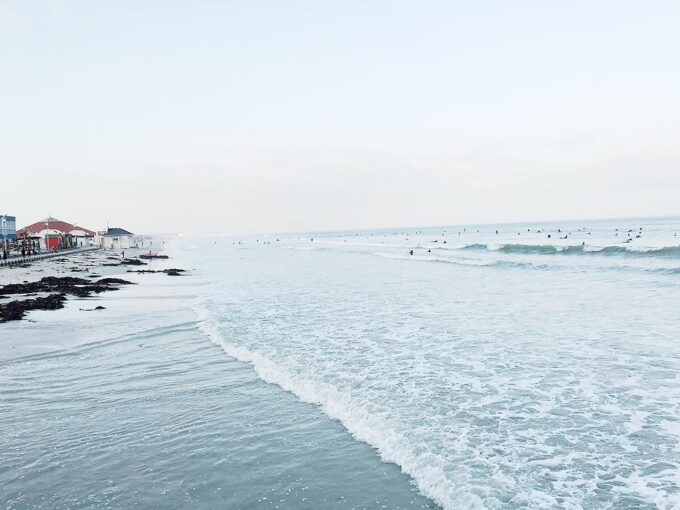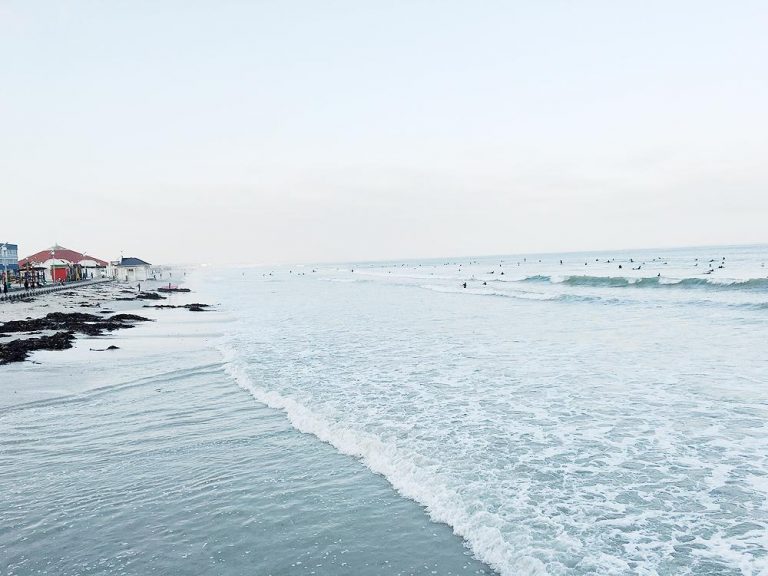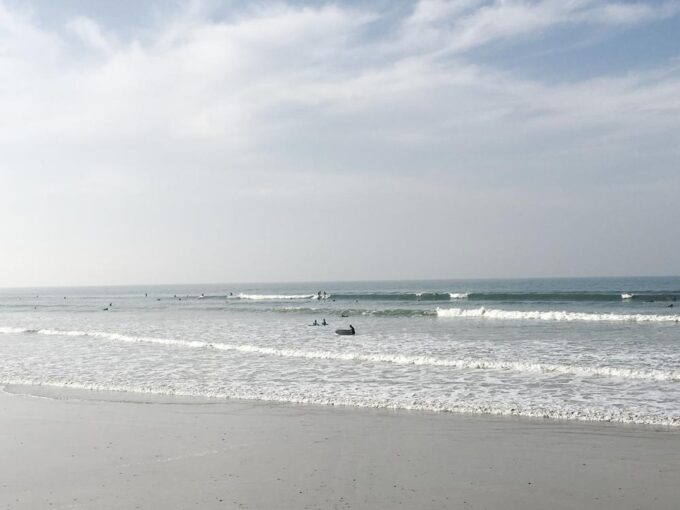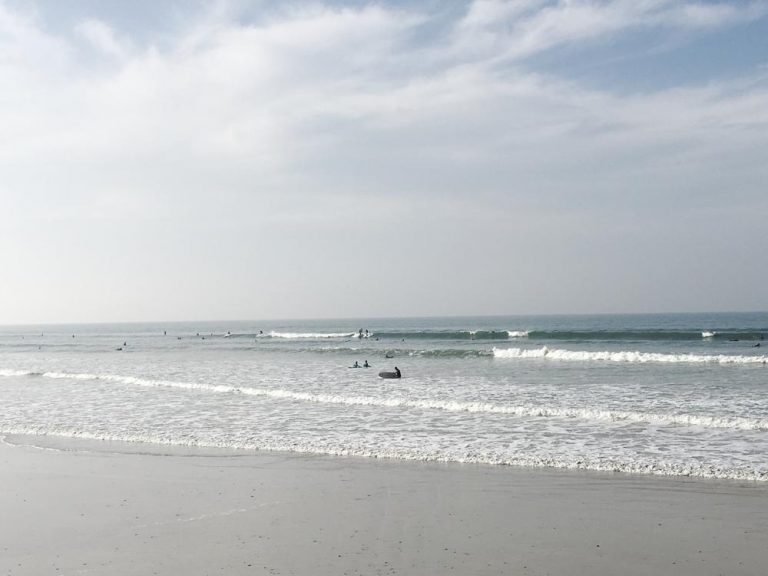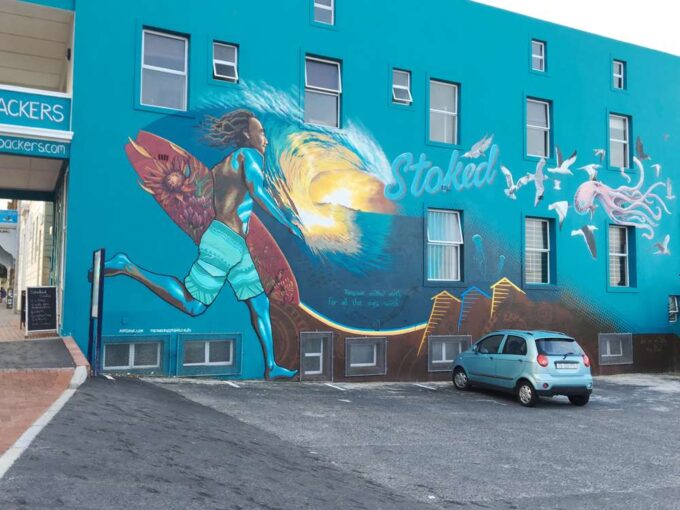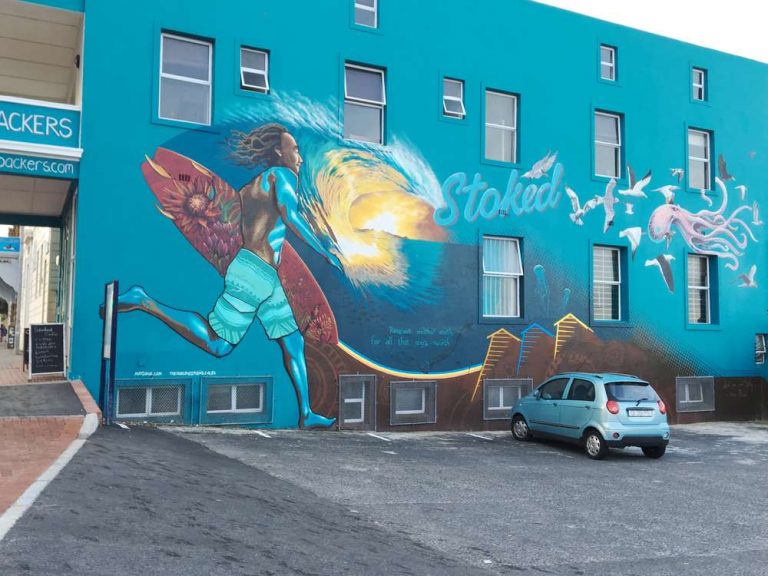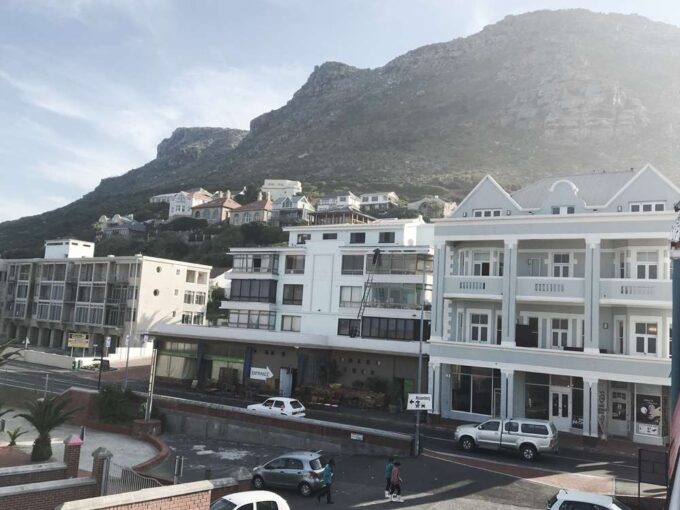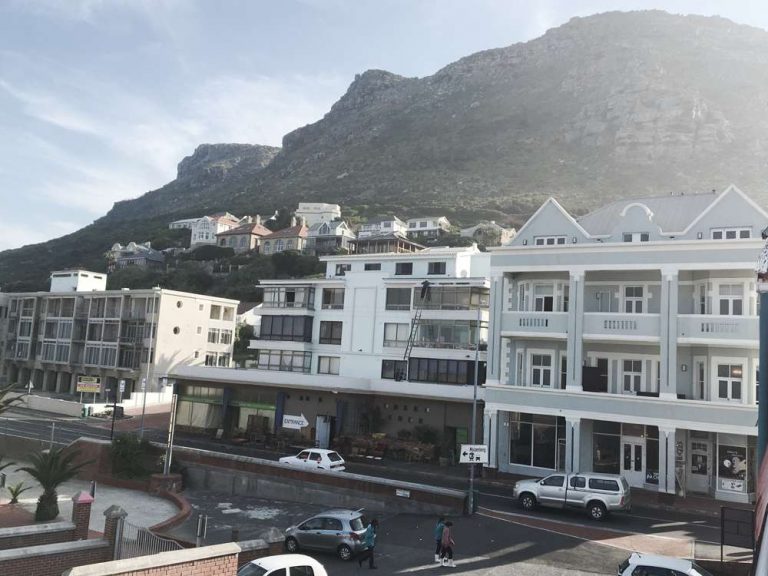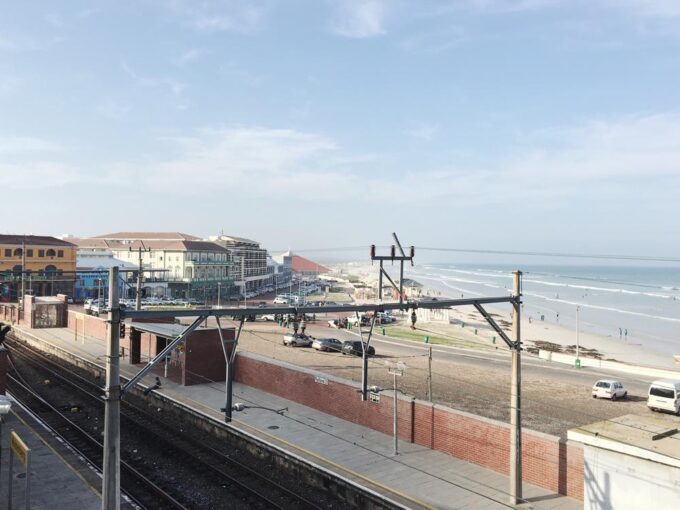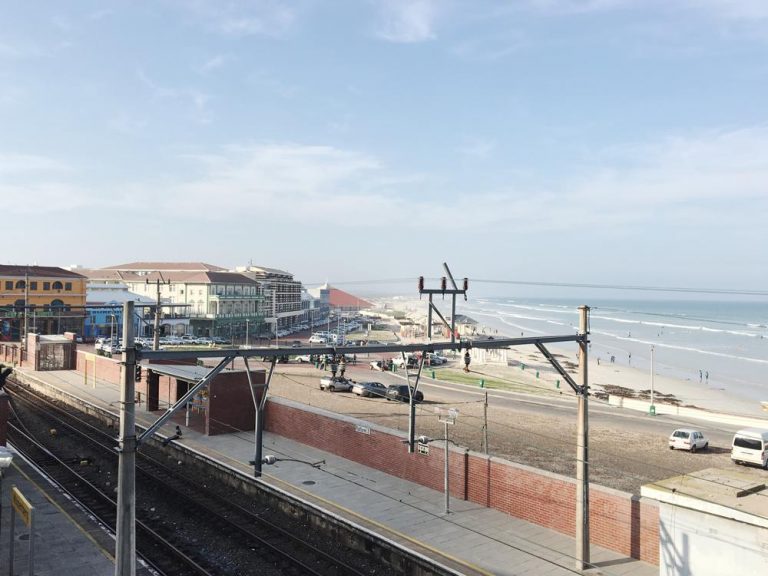 1/2. The iconic brightly coloured beaches of Muizenberg. 3. Strolling on the St James Coastal Walk 4. The Muizenebrg train station 5. View of the city from the Stoked Hostel 6. Stoked Hostel 7/8. These dots are surfers!
This post was cross-posted on my travel blog: Life Set Travel! where I blog about how you can travel with no compromises! Learn more and subscribe to via BlogLovin' here