Since I'm all about saving money when shopping for makeup, here are my best tips on how to save money on makeup, skincare, and other beauty bits! These suggestions go for when you are shopping for high-end "prestige" beauty items at department stores and even Sephora. When I say "high-end"/"prestige", I'm talking about brands that may never go on sale, have a very exclusive distribution method, and may not be available everywhere.
Examples include brands such as CHANEL, or Giorgio Armani Beauty, or Tom Ford or any of those brands that are not readily available at Sephora or Ulta. To preface this post, I want to say that these are tips that I researched and thought of myself, and have used to save money when buying some of these brands.
How To Save Money on Makeup.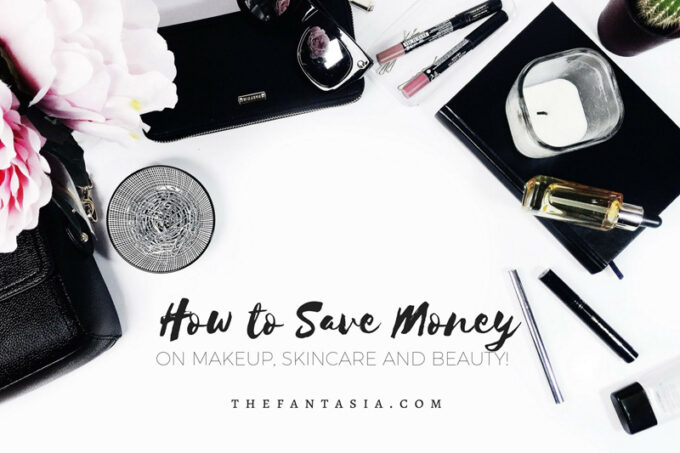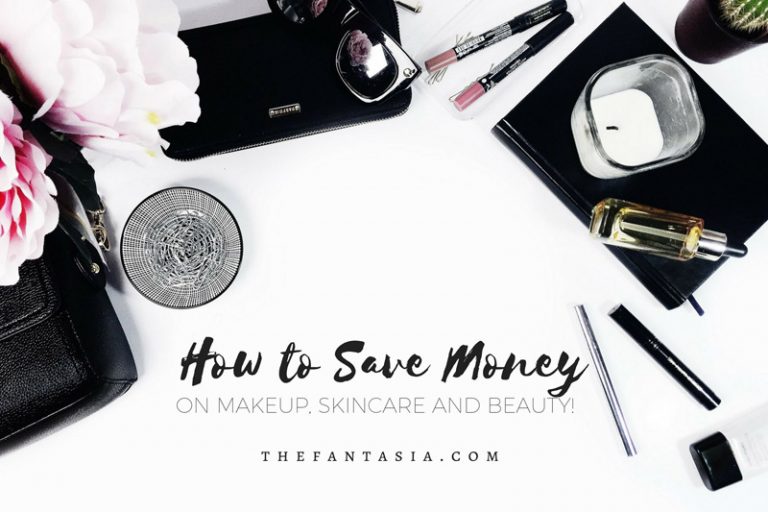 1. Save Money by Being Strategic With Loyalty Programs
Being a member of loyalty programs has amazing perks, but it's important to be strategic about which company you want to participate in. Most high-end beauty items such as the brands that I mentioned earlier are available mostly through places like Holt Renfrew, Sears or The Bay.
For the most part, their beauty/cosmetic brands never go on sale and except for The Bay, these retailers do not have a loyalty program in place (Sears really doesn't count since the rumor is that they are considering any strategic options on their Canadian arm of the business, which basically translates to there might not be a Canadian Sears in a couple of years).
However, if there is a specific brand you are very interested in, you can always scope out whether there are exclusive distributors. The keyword here is specific because it may not be possible to get all those high-end brands at one place. For example, Shoppers Drug Mart at Eaton Centre carries a semi-complete range of CHANEL beauty products that are only available at Holt Renfrew or The Bay otherwise.
Being a member of the Shoppers Drug Mart Optimum program enables you to earn points quickly, and you can redeem those points for CHANEL or other beauty brands, which is almost like getting CHANEL makeup for free! The keyword here is almost; you do have to spend the money to earn the points and pay taxes too. Shoppers Drug Mart is seriously one of the best loyalty programs that I am a part of, and it certainly pays off well when you can pick up 4-5 CHANEL or Dior or Lancome makeup at a "discount".
2. Save Money by Scoping Out Retailer Promotions
As a business graduate and financial analyst, it is ingrained in me to analyze firm announcements/corporate movements (marketing and strategic) and see them in a larger picture. The competition between large retailers is heating up a lot with the potential imminent entries of large US-based retailers scheduled to happen in the next couple of years (Nordstrom, Saks Fifth Avenue), and that is good for consumers.
The Bay actually did a really amazing promotion during the Black Friday weekend with their "Daily Deals", and for the first time, they offered a decent promotion on all cosmetics/fragrances brands they carry. If I recall correctly, the promotion goes as follows: with a purchase of $75, you get $100 off (13.33% off), $20 off $100 (20% off) or $25 off $150 (17% off). Getting between 13-20% off your beauty purchase is almost as good as the Sephora VIB Sale event (20% off for VIB members) but there is no restriction for who can purchase, and you have amazing options of high-end brands to choose from.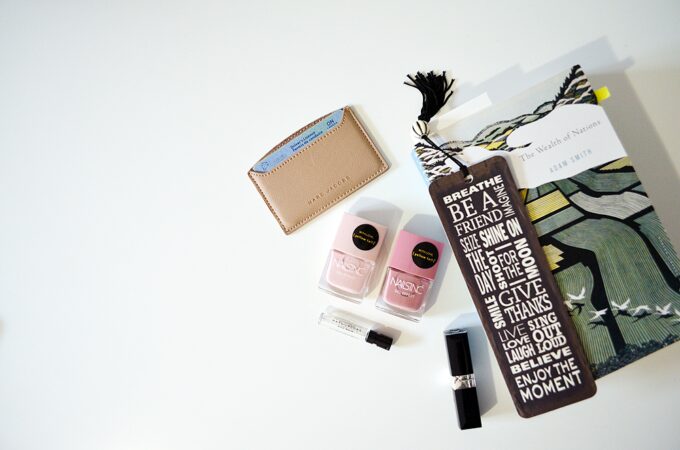 3. Save Money at Cosmetics Outlet
One of my favorite places to visit when I go to the US is the premium outlets, and specifically, the Cosmetics Company Outlet. The Cosmetics Company Outlet is owned by Estee Lauder and carries its full range of brands owned by Estee Lauder such as MAC, Clinique, Origins, Bobbi Brown, Smashbox, and a few others. I wouldn't categorize MAC as a "prestige" brand, but it is a brand that doesn't go on sale either, so it qualifies in my opinion.
The Cosmetics Company Outlet carries a limited range of permanent or limited edition items (depends on where you go and your luck as well!) which you can purchase at a discount. They are all legitimate, and authentic products, and it is one of the ways I save money on buying my favorite foundation, the Estee Lauder Double Wear Foundation.
Those are my tips for shopping and saving money on high-end, prestige beauty items. What are your tips and thoughts on saving money on makeup items? Share your ideas and feedback in the comments section below!