During my regular makeup drawer sweep, I rediscovered the DiorEye Reviver Illuminating Neutrals Palette ($72, available here), a neutral eyeshadow palette that was launched in last year's summer collection. My apologies to you readers because I never got around to talking about this product on the blog!
Neutral-themed palettes still get my heart racing no matter which brand brings them out and irrespective of the fact that there's already hundreds of them on the market. This time, Dior's offering is packed with the essential colours, which makes it easy to switch up from day to night and comes in a very travel-friendly compact too!
The DiorEye Reviver Backstage Pros Palette is available at: Sephora • The Bay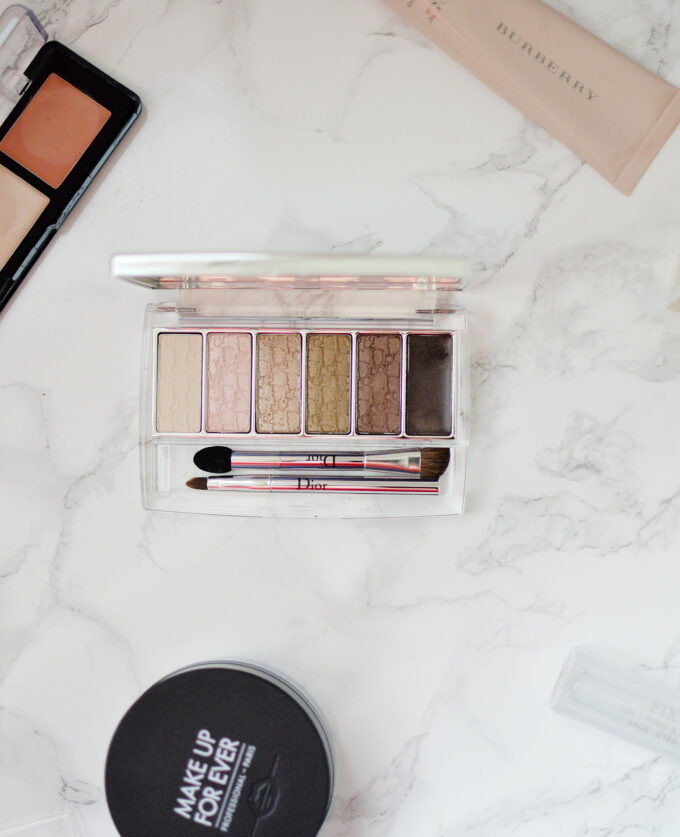 Dior Eye Reviver Illuminating Neutrals Palette
First of all, there's no getting around it, this palette is pricey for just 5 colours and one eyeliner. It is something you pick up when you really want to treat yourself for a well-deserved effort and for the bragging rights. There are two palette options available, and the one that I am reviewing today is #002 which has a slightly warmer tones (and a really fun olive green shade!) as well as a brown gel liner instead of the black.
Let's go over the product content (from the left to right side of the palette):
1 base primer shade
4 warm toned eyeshadow colours
1 brown gel liner
Dior names the first shade as a primer but I'd encourage you to look at it as a colour to even out any discolouration on the lids or as a highlighter than as a primer that lengthens wear time. It's worthwhile to note that the primer shade is a powder not a gel/cream type of product that we might be used to when we think of eyeshadow primer. I don't find the primer shade helpful in increasing the pigmentation of the other eyeshadows which is what you would normally expect from eyeshadow primers.
The quality and pigmentation is consistent across the entire palette. The powder eyeshadow and primer are opaque within one swipe without any help from a primer when swatched but tends to sheer out when applied on the eyes. The creamy brown gel liner applies subtly and evenly on the eyes.
There is a full-sized mirror inside which is helpful for carrying this product on the go. Whether to touch up the rest of your makeup or check how your makeup is throughout the day, having an extra mirror handy is never a bad thing!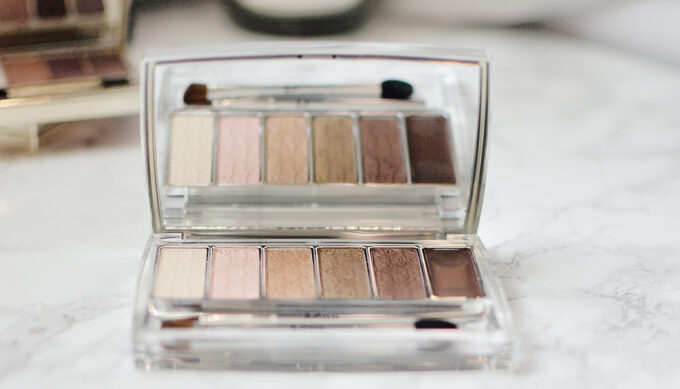 The eyeshadows are very soft, easily blendable and just a tad bit powdery which isn't too much of a problem as I do my eyeshadow before foundation anyways. The colours have a satin iridescent finish that brightens the eyes without too much shimmer which Dior attributes to their "Glow-Mimetics technology". The Dior makeup range tend to be a lot more subtle which is something I appreciate because it makes products like this palette suitable for all ages, especially for those who wants to wear a subtler type of makeup. When applied on the eyes, I find the colours sheer out compared to how it swatches so something to keep in mind in case you were expecting a very pigmented palette.
The brown liner is a thoughtful way to finish this palette but not as useful as another colour would be. I would assume that if you are splurging on this kind of product, you'd probably already have a decent stash of eyeliners handy. This kind of layout for cream products always make me anxious about the product drying out (mine fortunately hasn't dried out). For me, the liner isn't pigmented enough to define the eyes so I tend to leave this mostly untouched. I prefer my Make Up For EverAquaMatic Eyeliners to finish the eye makeup!
Dior claims that this palette is universally flattering. I tend to agree with that statement in the sense that this palette is fairly neutral so it can cater to a wider range of skintone and preference. However, on my light-medium skintone, the lighter colours (first three of the palette) are have that "barely there" look on me, so pigmentation may be an issue on some skintones.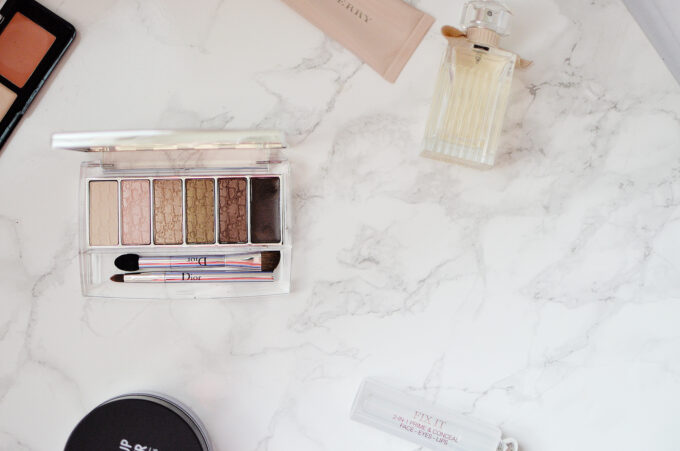 Although I would normally be able to justify why a product like this is still worthwhile the investment, I find it hard to recommend the DiorEye Reviver Illuminating Neutrals Palette given its price / value ratio. Ultimately whether the palette is worth the price comes down to your expectations and your existing stash. I also feel like this palette requires a bit more work to get right. Whether it's adding from another palette or building up the colour intensity, I feel like you'll be spending a bit more time working with this palette. Lastly, the colours in this palette is nowhere close to being unique enough to justify the price – I mean, let's be real, you're really paying for the name, and bragging rights.
If you're looking for options and strong pigmentation, I'd direct you towards the Urban Decay, Make Up For Ever or LORAC palettes, as this Dior palette is geared towards those who prefer a subtler look. However if you're looking for a palette that gives you a very natural-looking, barely there eye makeup look with a few colour options and you have some cash to spare, this will be something that you'll enjoy!
Have you tried the Dior Eye Reviver Illuminating Neutrals Palette?
---
Disclaimer:
This post features product(s) provided for editorial consideration. All opinions are my own. For more information about my review policy, please
click here
.
---